Pay Information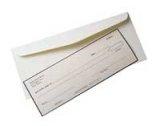 What is the payment procedure?
You are paid bi-weekly. You are paid on an hourly basis, in 10th of an hour increments.
A PDF containing the pay date schedule for 2022 is linked below.  You can download and save a copy of this PDF or print it out.
How much do I get paid?
Effective December 31, 2022, all regular student employees will earn a starting wage of $14.20 per hour. 
Group Leaders
After working for Auxiliary Services for a minimum of 150 hours and becoming familiar with the corporation, student employees may apply for the position of group leader. This position is one of leadership and service. Group leaders are responsible for helping train, direct and guide other student employees in accomplishing their duties.

Group leaders earn $14.40 per hour.