Please remember before you click the link, you must be logged into your Laker Email Account to view the form!
Current / Returning student Room Selection! More info here.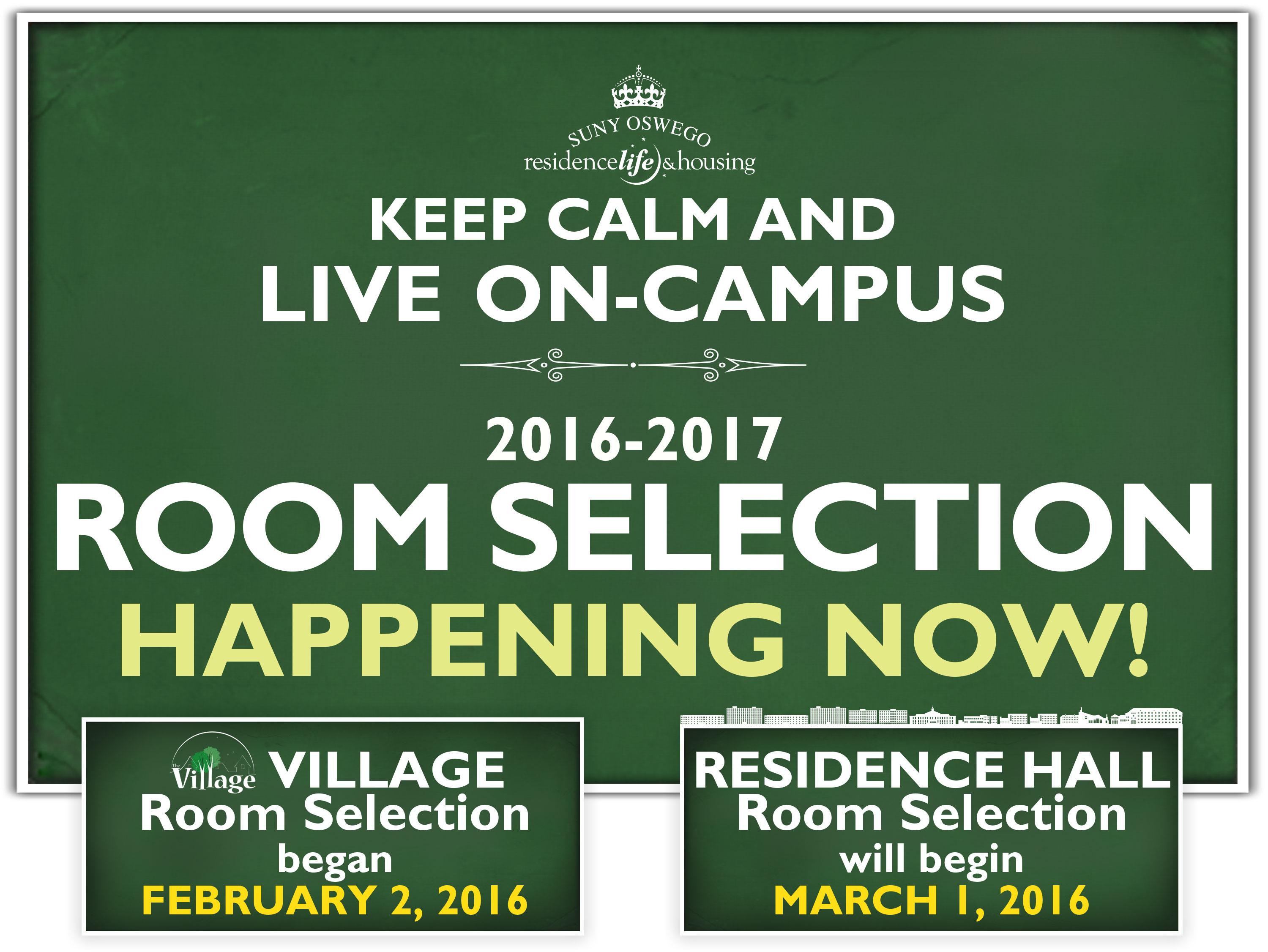 All current FRESHMEN returning to SUNY Oswego in the Fall of 2016 are required to live in College-owned residence halls for their sophomore year unless they reside with their parent(s) or legal guardian(s), are married, or will be twenty-one (21) years of age by September 1, 2016 according to the College Housing Policy.
Get the full college experience!
LIVE ON CAMPUS!
MORE than just a room to sleep in, or a place to keep your stuff!
Meet new people! Learn to appreciate the benefits of living with different people!
Don't be left out! The many campus activities and residence hall programs are easier to access. Learn more at Laker Life and the college Events Calendar.
Regular Office Hours: 8:00 am to 4:30 pm
Monday through Friday during the academic year
Summer Hours: 8:00 am to 4:00 pm
Monday through Friday from May graduation through mid August
Winter Hours: 8:00 am to 4:00 pm
Monday through Friday during winter break