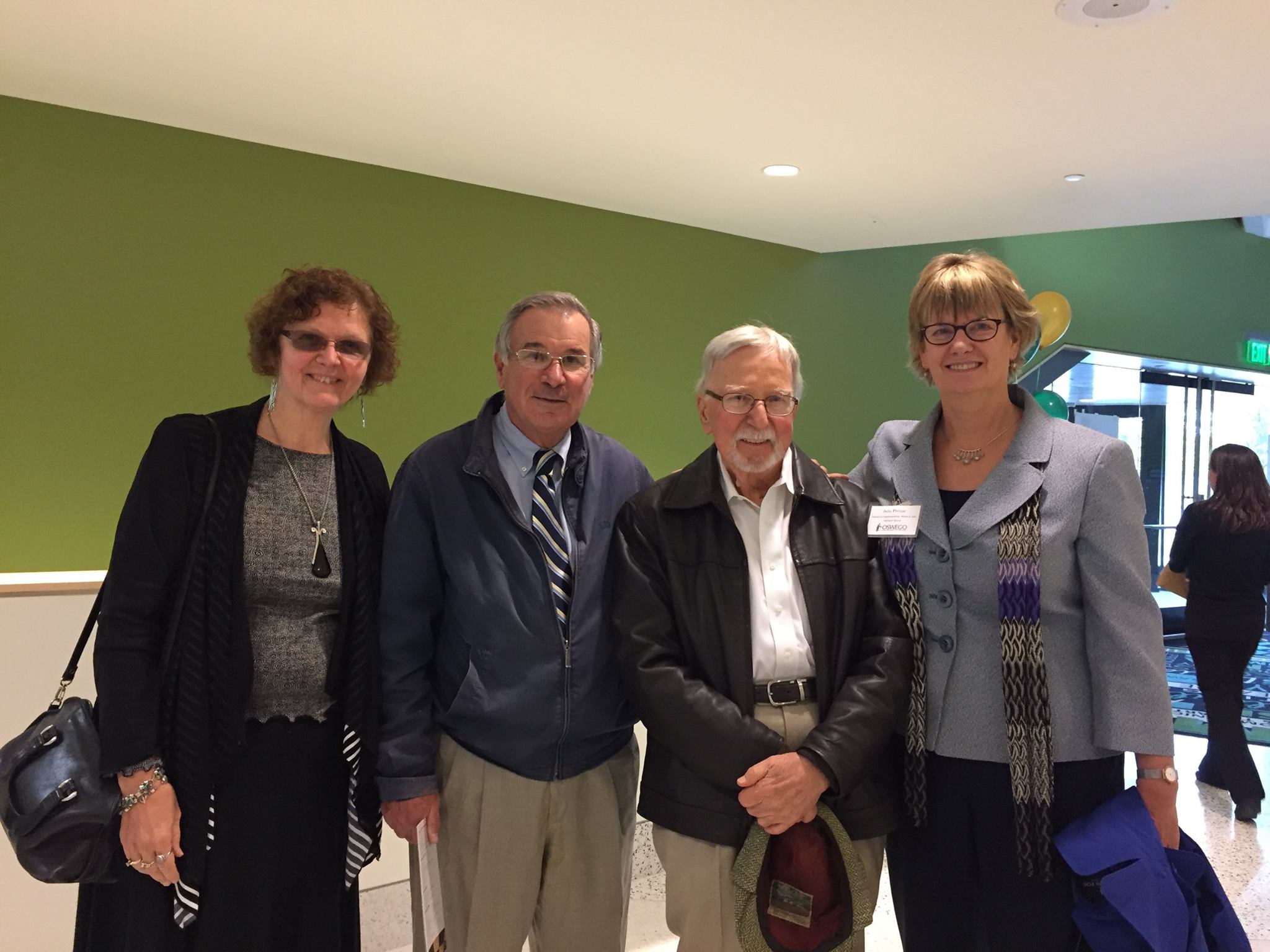 Our Alumni
At SUNY Oswego Theatre, we take pride in offering students practical challenges and opportunities to learn by doing, which creates hands-on experience valued by employers.  Our graduates have worked as actors, directors, technicians, designers, publicists, and dramaturgs across the country and across the world.  This page chronicles some of their achievements.
Some of our successful graduates...
Ann Aumick ('04), Theatre Seamstress, New York State
Greg Brewster ('05), Electronics Specialist, SUNY Oswego Theatre
Kelsey Clark ('16), Stage Manager, Broadway National Tours
Bob Frame ('77), 

Director of Theatre Operations, Cayuga Community College, Auburn, NY

Karen Gebbia ('86), Makeup Artist, The New York Academy of Makeup, Long Island, NY
Juliana Hannett ('95), Vice-President, Rubenstein, New York City
Barry Kur ('74), Professor Emeritus, Penn State Theatre Department
Dawn A. Marcoccia ('93), Broadway Costumer, New York City
Quentin J. Mariano ('15), Electrician/Programmer, 'Love Never Dies' National Tour
Steve Mazzoccone ('06), Actor, New York City
Nicole Marlowe ('17), Entertainment Technician, Walt Disney World, Orlando
Megan McGarvey ('07), Actor, New York City
Erik R. Norris ('02), Actor, Los Angeles
John O'Brien ('85), Film and Television Actor, Los Angeles
Greg Salmon ('03), Casting Associate, 'The Young and the Restless,' Los Angeles
Ryan Sprague ('06), Playwright and Screenwriter, New York City
Ryan Benson Smith ('19), Stage Manager, Production Manager, New York City

Mike Racioppa ('08), Actor, New York City

Josh Rich ('96), 

Associate Master Technician, Mitzi Newhouse Theater, Lincoln Center, New York City

Brian Ronan ('84), Two-Time Tony Award Winning Sound Designer, New York City
Spencer Ventresca ('16), Artistic Directors, Sewer Rats Productions, Philadelphia
Eric C. Webb ('06), Dramaturg and Director of Creative Development, Davenport Theatrical Enterprises, New York City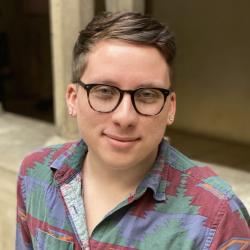 Spotlight
Ryan Benson Smith '19
Acting/Directing, Stage Management, Dramaturgy
"At SUNY Oswego, I was able to have the kinds of experiences that I wanted without being expected to fit a particular mold. I was able to act, stage manage, do electrics and dramaturgy in my 4 years, where most other programs limit you to one field."
More Information!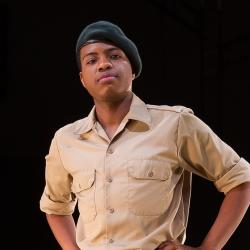 Spotlight
Khari Constantine '17
Actor, Playwright, Dramaturg
"At SUNY Oswego, I discovered myself. What it means to be a person, what it means to be a person in theatre. What it means to be a black man in theatre. Discovering your worth. Discovering what hard work, dedication, and consistency can accomplish. A lot."
Spotlight
Kelsey Clark '16
Stage Manager
"Oswego was the perfect balance of guidance, mentorship, and freedom: anytime I approached a professor saying "hey, I want to try this new thing", they gave me the tools to learn, opportunities to try new skills, a push when I needed it and encouragement when I stretched myself too thin."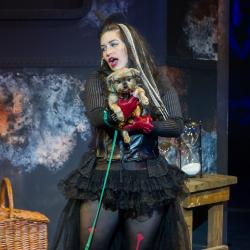 Spotlight
Alexandra Matsu '18
Actor, Singer, Props Master
"SUNY Oswego Theatre is a small but industrious group of people dedicated to creating as much theatre as possible, from main stage productions to one act shows, to annual cabarets. Anyone can work and learn as much as they are willing to put in the time."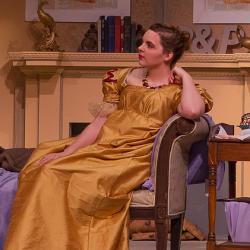 Spotlight
Cadi Hannold '18
Stage Manager
"Oswego is such a tight-knit community. My professors really care about me and my future. I got to be part of 12 main stage productions and countless other productions in four years and I discovered the person I was meant to be. I'm grateful every day that I chose Oswego."
Want to be a featured Theatre Alumnus? Want to get in touch with old classmates? Let us know what you've been doing by emailing or filling out our alumni information form!
Tell us what you've been doing!
Email us