Bob Frame ('77)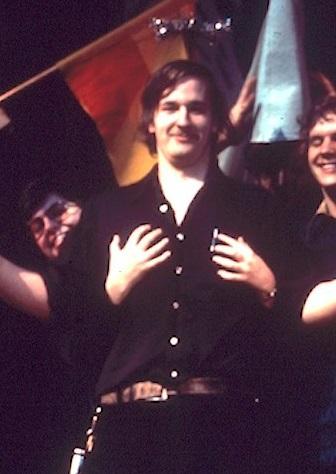 Bob Frame, graduated in December 1977 with a BA in Theatre, Technical Theatre Concentration.
Current occupation: Director of Theatre Operations at Cayuga Community College in Auburn, NY. Free-lance Lighting Designer, Director Actor
At CCC I am TD/LD for the theatre for about 70 events per year, I direct the College Theatre Production each semester- only producing original works for over 20 years. I also teach: Basic Acting, Intro to Theatre, Intro to Technical Theatre, Theatre Practicum, Theatre in London and Lighting for Television. I received the SUNY Chancellors Award for Excellence in Professional Service in 2012. I have received awards for my work from the American College Theatre Festival and the Theatre Association of NY State. I am Past-president and founder of the Administrative/Professional Group Union at CCC and serve on numerous committees at the College.
I am a current Board Member and past President of the Theatre Association of NY State. For the annual TANYS Theatre Festival I serve as TD and coordinate the BMI Supply Design Competition and Exhibition. I am also a roving Adjudicator for TANYS.
I am a Board Member of the American Association of Community Theatre- a national advocacy group. I served in 2017 and will again serve in 2019 as Technical Coordinator for the AACT Biennial National Festival which features entrants from the 12 regions across the country as well as the military. I also revitalized the National Technical Design Exhibition at AACTFest 17.