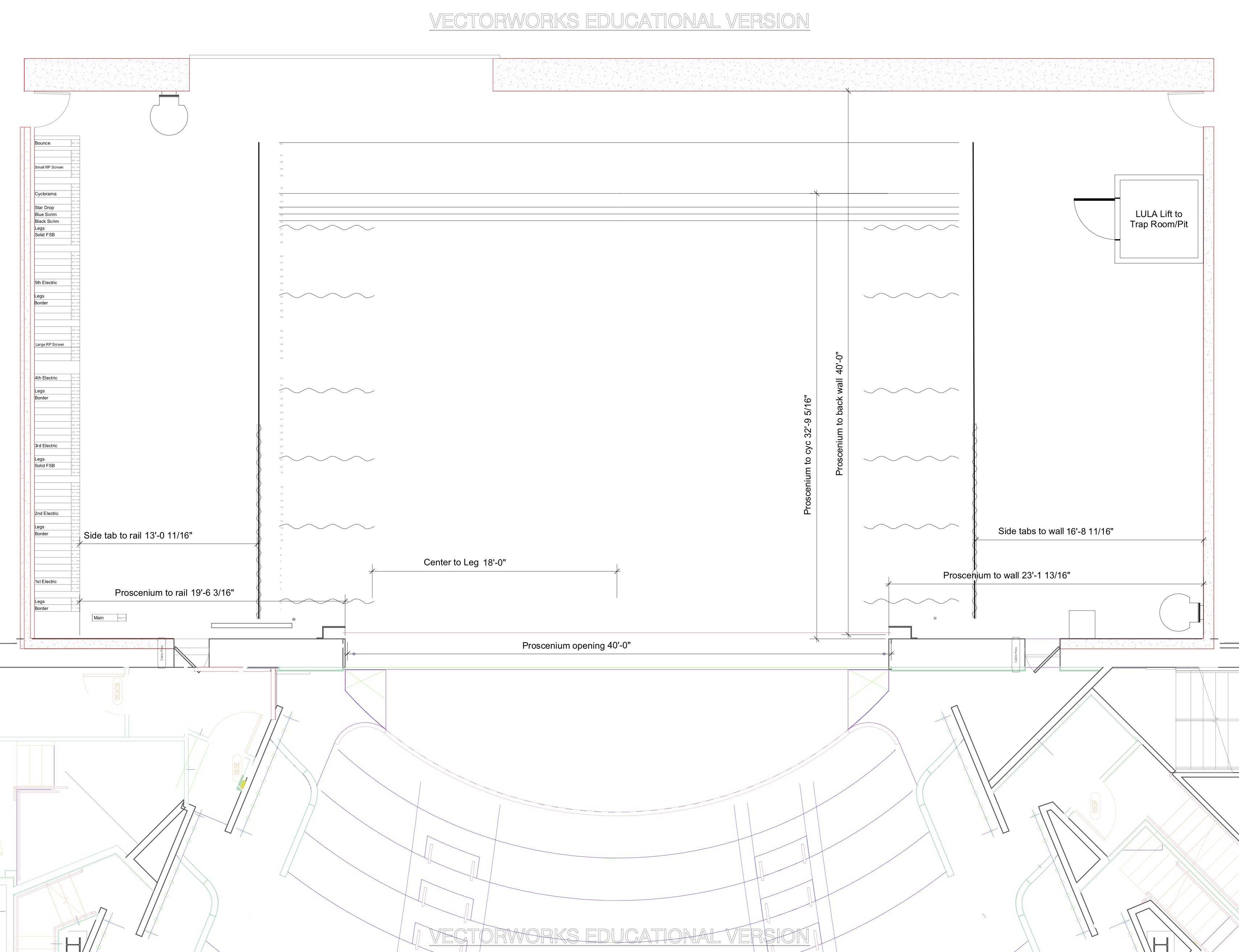 Waterman Theatre General Information
Built in 1968, with the first phase of renovation completed in Fall 2016, the Charlotte Waterman Theatre is located in Tyler Hall, and consists of a proscenium stage with seating for 400-425.
The proscenium is 40' wide and 18' tall, and 40' from the back wall.
A Serapid Orchestra Pit lift provides a curved forestage extending 14' from plaster line at stage center.
The stage deck is 2'- 6" above the floor of the first row of seats.
There are two dedicated quick-change rooms, two large dressing rooms, as well as an upstage crossover hallway currently under renovation. 
For complete technical information, as well as a general ground plan and section, please see our Tech Packet.
Please note that the Tech Packet is currently offline for revision and updating. This will be restored in early 2019 after the bulk of our renovations are completed.  If you require any information on our facilities, please contact Cole Sostak for details.
Tech Packet (offline for revision)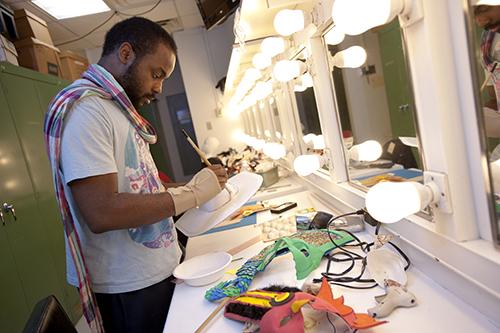 Hands-on Labs
While the Theatre Department phases back into our Tyler Hall home base, our facilities will be located in multiple buildings.  We encourage our students to learn hands-on, so we are very excited to be in the process of our second phase of renovation which will completely overhaul our theatre and support spaces. 
This is expected to be completed in Fall of 2019. We look forward to the following additions:
a new Costume Shop
Props/Crafts Room
Light Lab
Design Classroom
Waterman Theatre Dressing Rooms
Lab Theatre Dressing Rooms
Green Room
multi-purpose room with a sprung floor
While the footprint will remain the same, the Tyler Lab Theatre and Scene Shop will each get a massive facelift along with brand-new industry standard equipment and systems.
Venue Reservations and Rentals