Juliana Hannett ('95)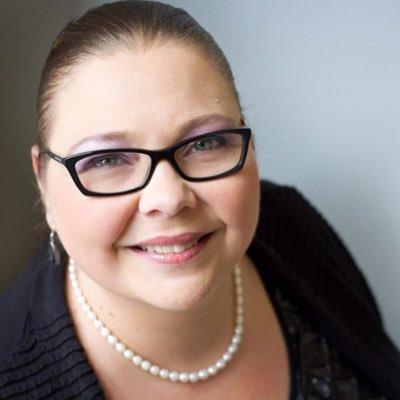 JULIANA HANNETT received her BA in Theatre (with a minor in Business Administration) from SUNY Oswego in 1995.
She began her career as a stage manager, but found her calling as a press agent in 2001, with Boneau/Bryan-Brown, where she had the pleasure of working on many Broadway productions, including the Tony-winning Best Plays Take me Out and The History Boys, as well as Beauty and the Beast (six years and the closing campaign); Caroline, or Change; Into the Woods; 2002 Pulitzer Prize-winner Topdog/Underdog; and many others.
 In 2008, she joined Barlow-Hartman (which then became The Hartman Group) where she had the opportunity to head up the Broadway and National Tour campaigns for Billy Elliot (2009 Tony Award for Best Musical) and Memphis (2010 Tony Award for Best Musical) along with the 2010 and 2012 productions of the hit musical Elf, among others.
In 2013, she joined the theatrical advertising agency SpotCo as the Account Manager for Tony winners Chicago and Pippin, as well as a number of shows for Lincoln Center Theater and the "Two Plays in Rep," No Man's Land and Waiting for Godot, starring Sirs Ian McKellen and Patrick Stewart.
In 2014, she joined Philip Rinaldi Publicity as the Senior Press Agent for the Broadway revival of David Hare's Skylight (2015 Tony winner for Best Revival), Larry David's Broadway debut as playwright and star of Fish in the Dark, and the 2014 Pulitzer Prize-winning play The Flick, by Annie Baker.  She also had the pleasure of representing the acclaimed revivals of Arthur Miller's A View from the Bridge and The Crucible, both directed by Ivo van Hove, celebrating Arthur Miller's centennial.
In the 2016-17 season, Juliana represented the surprise hit Oh, Hello on Broadway starring comedians Nick Kroll and John Mulaney, as well as the stage adaptation of the beloved animated film Anastasia.  Last summer, she joined the team at Disney Theatrical Productions as publicist for The Lion King, overseeing the campaign for the productions' 20th anniversary on Broadway, as well as working on Aladdin and the opening of the new musical Frozen.  In April 2018, Juliana began her role as a Vice President at Rubenstein, representing a variety of entertainment clients, including the upcoming production of The Cher Show.
Juliana is very proud to have received her MA in Theatre from Hunter College, opting for the lesser-known 10-year plan, and triumphantly graduating on stage at Radio City Music Hall in May, 2014.