Kelsey Clark ('16)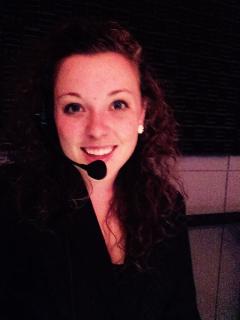 My name is Kelsey Clark and I graduated in 2016. I was in the technical theater track and during my time in Oswego I was a stage manager/actor/dance captain/electrician/light board programmer. I stuck with stage management and I love it. Since graduation I've done three broadway national tours: 
Annie, Elf,
 and 
Amazing Grace.
 Each summer between tours I've managed a circus at a water park in upstate New York. I'll be running another circus this summer and have another tour planned for the fall.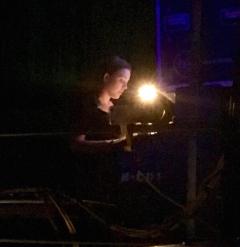 During my time at Oswego I was given the perfect balance of guidance, mentorship, and freedom. Any time I approached a professor saying "hey, I want to try this new thing", they gave me the tools to learn and an opportunity to try out my new skill. My mentors gave me a push when I need one and comforted and encouraged me when I had stretched myself too thin. I attended my first Oswego Dramafest at age 14 and fell in love with the department. As a student in the department I was given the opportunity to teach my own workshops and help plan the event; watching teenagers be inspired and fall in love with the art in the same space I did brought me so much joy. This department helped me grow into a confident technician, leader, and stage manager.