Mission Statement
The Theatre Department provides students with the knowledge and skills to prepare for a career in the theatre and its related fields through a combination of academic and production experiences. While serving students in career preparation and enrichment through a diversity of courses and productions the department is also dedicated to enhancing the cultural life of the campus and the larger community.
Department goals include:
Students completing a Theatre degree will be able to write and speak with clarity, accuracy and perception.
Students completing a Theatre degree will have gained experience in actual production.
Students completing a Theatre degree will be well prepared for entry-level positions in the field or to a graduate program. 
The production program will continue to be received favorably by the campus and the larger community.
Academic Program
The Theatre Department offers a major leading to a BA in Theatre with concentrations in
Minors
Required classes for theatre majors/minors in School of Communication, Media & the Arts
Writing and oral communication plans
Each academic department has a Writing Plan (a sequence of five courses that are required for graduation) and an oral communication plan. Theatre students must demonstrate proficiency in these areas to meet graduation requirements. As a department, we recommend formatting your work MLA style.  As part of the written communication appendix, a reference sheet to work cited has been provided.  Department faculty and staff will use this tool when grading your work.   Additional information on citing you work can be found online through Penfield Library.
Advisement
At the mid-point of each semester, you are required to sign up for advisement for the upcoming semester's course selection.  Signs will be posted in the building announcing advisement times.  The PIN assigned at freshmen orientation will allow you to register your freshmen and sophomore years.  In the first semester of your junior year, you must meet with your advisor.  A second PIN will be assigned at that time.  

Advisors are assigned based on your area of concentration.  Here are the faculty members who advise and their areas:

Jonel Langenfeld  Acting/Directing/Transfers
Kitty Macey Design/Technical Theatre/Minors
Jonel Langenfeld Music-Theatre 
Toby Malone Dramaturgy
A contact list of all faculty & staff can be found on our department website.
Freshmen
As a theatre major, your first year advisor is Henry Shikongo.
Sophomores
You will begin to formalize your concentration within the major and discuss travel abroad options.  Your portfolio should begin to take shape.
Juniors
Prepare for the following: review senior check list; discuss internship possibilities; consideration for a position within the Honors Production; formulate ideas for the capstone with faculty/staff.  Your portfolio/resume/headshot should be ready to present when interviewing for summer internships/auditions.  
Seniors
In the fall semester make sure you are signed up for THT 495: Senior Seminar/ capstone (note: Senior Seminar is only offered in the fall); apply for graduation; complete senior checklist with advisor; your capstone project should be finalized.  For December graduates the capstone project and portfolio should be completed before graduation.  For May graduates, prepare for the senior showcase. Graduating Design/Technical seniors are expected to present their portfolio and graduating Acting/Directing seniors are expected to perform/direct.  The piece(s) you will perform/ direct are to be confirmed with the Instructor. 
Add/Drop
It is important to adhere to all of the add/drop dates for each semester and note the signatures needed. The link to common forms from the Registrar is below.
Capstone Protocol
Registrar's Forms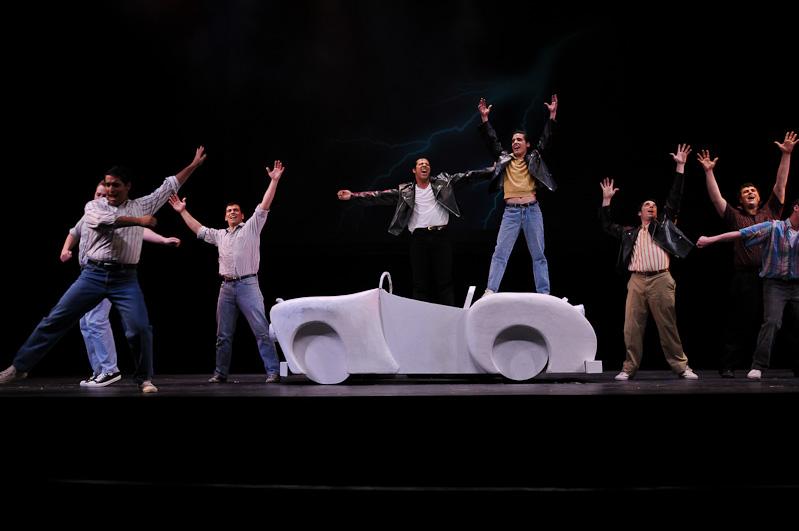 Production Involvement
The theory and skills developed in formal class work are tested and strengthened through participation in THT 300: Advanced Theatre Production, lab hours for various courses and involvement in all levels of production throughout the year.  Student involved in productions at Oswego are expected to adhere to the department's student code of conduct.

It is expected that each theatre major will actively participate in the production program on a consistent basis.  An online survey will be conducted at the end of each production.  The survey link will be emailed on the final Friday of the run and made available through the Tuesday after strike.  Your opinions and comments are used to shape the direction of our program.  All responses are confidential as the survey is administered through the Office of Institutional Research in Culkin Hall.  

Increased responsibility and commitment in the production program are inevitable as a student progresses through the introductory, intermediate and advanced level course work and prepares for a senior year Capstone Experience.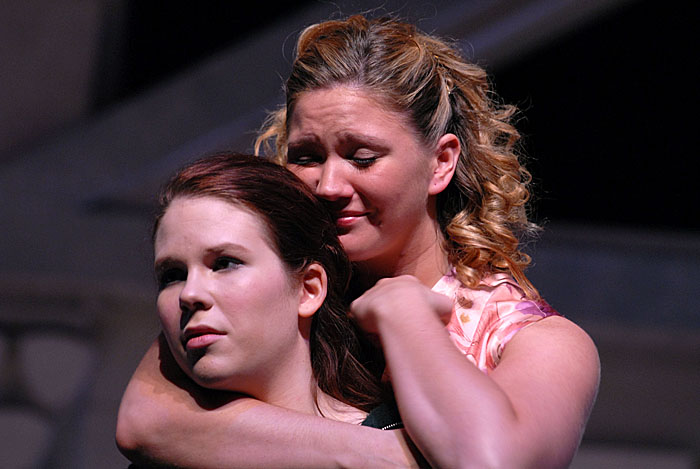 Acting
Any student who has paid their SA fee is eligible to audition for a production. Always check the audition announcement for a show for what is required (for example: a monologue, song/dance component to the audition, readings from the script). Announcements are posted on bulletin boards in Hewitt Union and available in the Theatre Department office (Hewitt 26). If an audition requires you to sign up for an individual time slot, make sure you sign up and arrive at least 15 minutes early for the audition.  Scripts are generally available on a sign-out basis in the Theatre Department office.

Note: All acting/directing majors cast in a mainstage production will be required to purchase their own makeup kits. The department will still continue to provide specialized make up for particular characters as well as make up for non-majors.  Actors must adhere to the following Costume Policy:
Costume Policy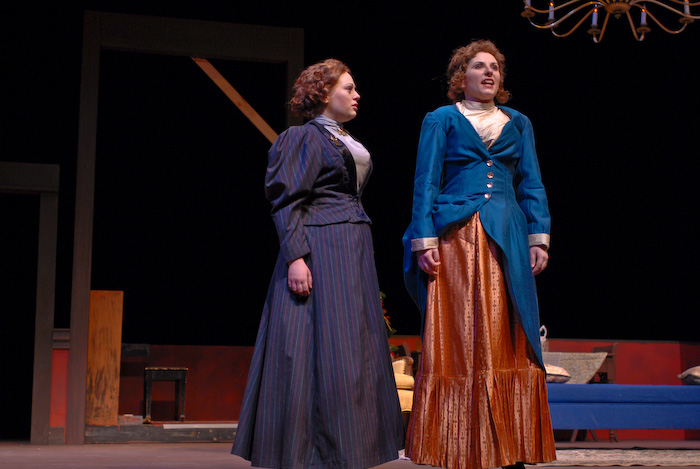 Assistant Director
Attends meetings and rehearsals; assists the director in planning and running rehearsals; takes notes from the Director; under guidance of director may at times assist in staging rehearsals. Students particularly interested in dramaturgy and directing the Honors Production are encouraged to work as assistant directors.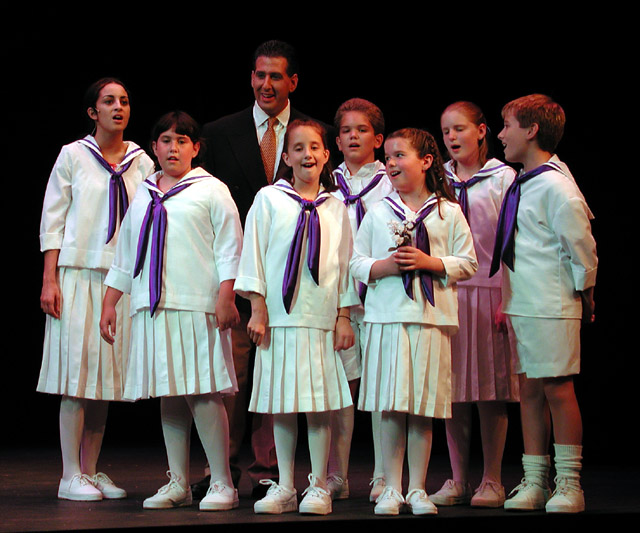 Dramaturg
Attends rehearsals and meetings; assists the director and cast in research on the play text, playwright and historical/literary/production background of the play.  Creates a student study guide under supervision of the director for productions, which include student matinees.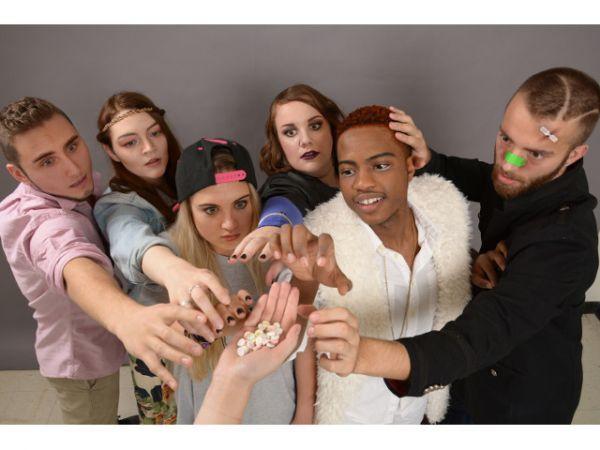 Production Stage Manager and Assistant Stage Manager
The Production Stage Manager and his or her staff play a pivotal role in the success of any production.  The Stage Manager is responsible for facilitating the work of the director in pre-production, in rehearsals and for maintaining the integrity of the production through the run of the show.  The SM schedules, attends and documents all production meetings, assists the director in organizing rehearsals, records all blocking and works with the director, designers and technical crews in establishing and recording all cues.  The SM is responsible for disseminating all pertinent information to those involved with the production and for both coordinating and executing all backstage elements during technical rehearsals and during the run of the show.  The SM provides rehearsal reports to the designers and technical team and works closely with the costume shop to schedule fittings for the cast.  For this position, strong organizational, leadership and communication skills are essential, as well as a working knowledge of all the collaborative elements necessary to produce a play or musical.  

The Assistant Stage Manager assists the Production Stage Manager with all of the duties outlined above: from assuring a safe, clean and supportive working environment - to taking on full responsibility for specific tasks as delegated by the stage manager.  This training position should be viewed as a pre-requisite and stepping-stone to the position of Production Stage Manager.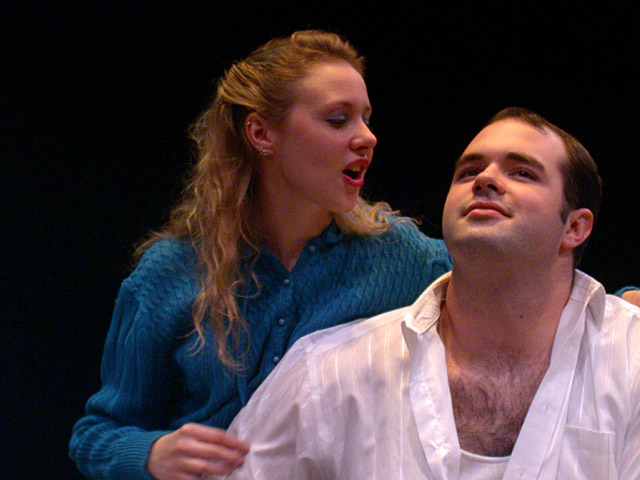 Technical Director & Assistant Technical Director
Responsibilities for the technical director include: placing material orders, maintaining a budget, creating construction drawings and a construction schedule, supervising student crews, attending all production meetings, working closely with the designers to actualize the scene design, supervise striking of scenery.
A student may hold the position of technical director if he/she has:
shown leadership abilities
achieved a high skill level in the Scene Shop
a clear understanding of the actual running of a show
served as an assistant technical director under the departmental technical director
The assistant technical director assists the technical director in all of the duties outlined above.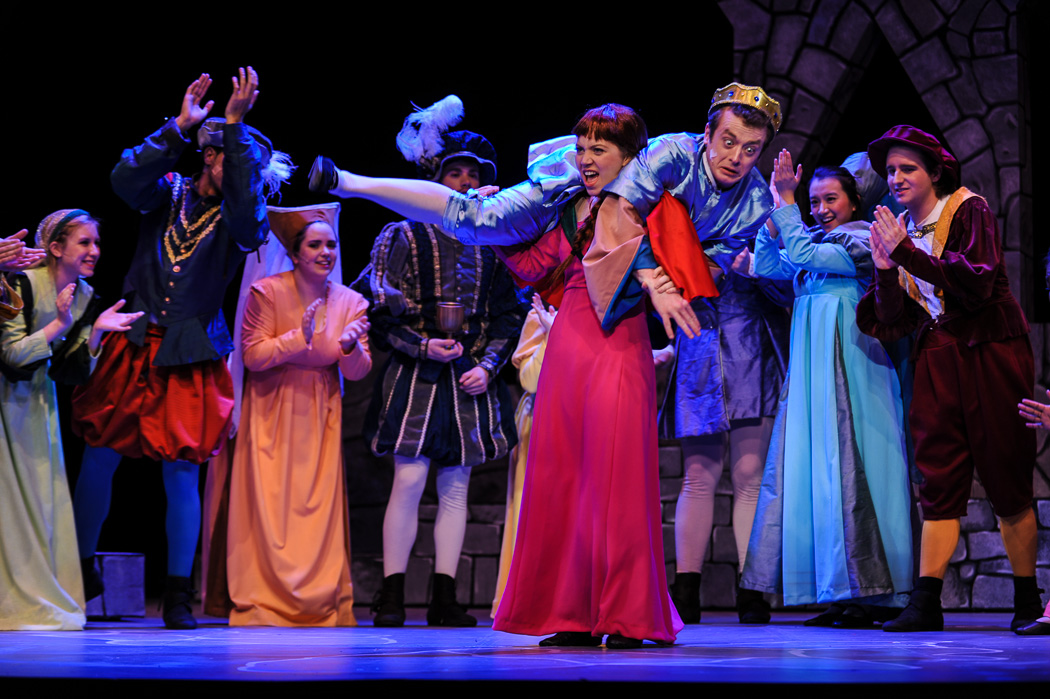 Carpentry
Master Carpenter
The master carpenter helps maintain stock of materials needed, supervise actual construction of scenery, maintain a safe and clean work environment and helps to develop a construction, load-in and strike schedule. This person must show leadership qualities and have extensive experience within the Scene Shop.
Scenic Carpenter
The scenic carpenter assists the master carpenter in the scene shop (see description above).  The scenic carpenter schedules his/her hours with the master carpenter, assistant technical director and /or the technical director. Scheduling must be completed before the first day of construction and limited to the hours available.  Shop time should be scheduled in two-hour time blocks.
Stage Carpenter
After consultation with the technical director, scene designer and stage manager the stage carpenter will set up the backstage operation of the production, so that it is always in safe operational condition during technical rehearsals and performances.   He/she develops running crew sheets, assigns jobs to specific crew members, monitors set wear and tear and assigns crew members for maintenance, sees to it that the stage is swept and mopped before all technical rehearsals and performances.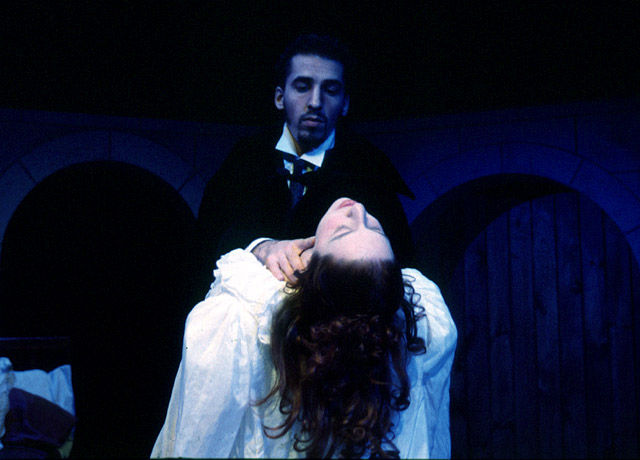 Run Crew
Crew members will get their assignment from the stage carpenter or stage manager. They will attend two rehearsals before the first technical rehearsal. Attendance at all meetings, and rehearsals and performances are mandatory.
Fly Master
The fly master is in charge of all flown scenery and lighting positions. He/she makes sure that all flown line sets are safely weighted, spiked and operational at all times. The fly master will oversee all fly cues during rehearsals and performances. The fly master in consultation with the stage manager and stage carpenter will make all necessary assignments to crews.
Fly Crew
The fly crew executes fly cues in coordination with the fly master and stage manager. Fly crew members are required to attend two rehearsals before the first technical rehearsal and all meetings, technical rehearsals and performances.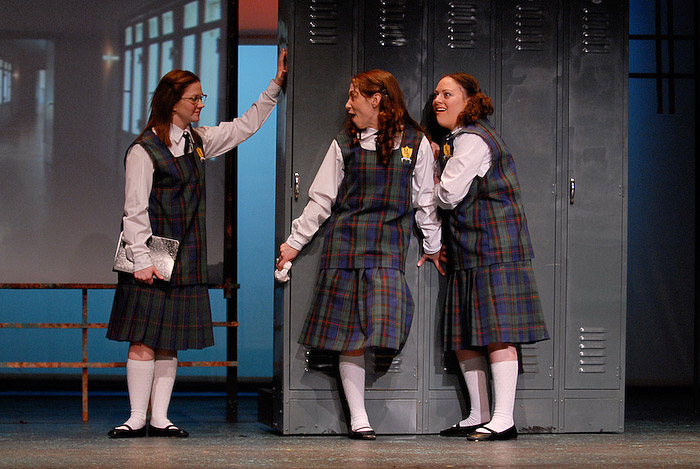 Props
Prop Master
The Prop master develops a prop list in consultation with the director, scene designer, technical director and stage manager. He/she develops a budget for the props needed and is responsible for maintaining and tracking the budget. The prop master must have experience in running and gathering props for an actual production. 
Props Acquisition Crew
Crew members work closely with the prop master to gather all props needed for a given production. A close record should be maintained of where props were acquired. This crew is responsible for all alterations needed on props.
Prop Running Crew
Crew members help in the final stages of gathering and altering props.  They must attend two rehearsals before beginning technical rehearsals. This crew tracks where props are at all times, develops a props map that shows where props are stored, pre-show set up and where props are needed on stage. Members of the running crew work closely with the actors to assure that props are ready on cue. The running crew is responsible for the maintenance of props.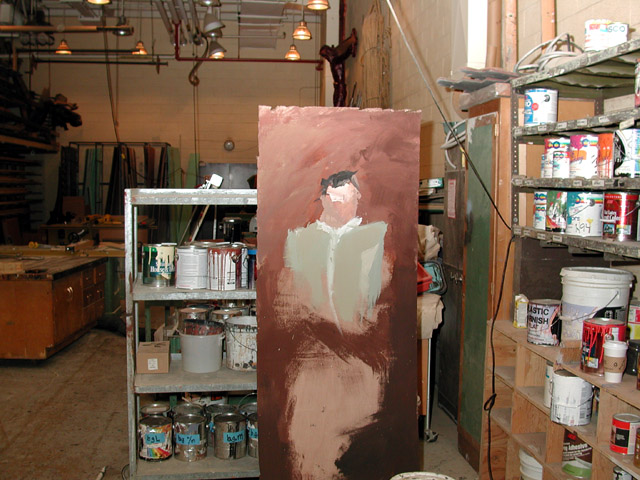 Paints
Scene Painters
Scene painters are required to work with the charge artist, and designer to base and paint the scenery for the productions.  Sculpture and props may be a part of the job description based on the skill of the painter.  Painters are required to bring their own (appropriate) paint clothes.  Painters are responsible for cleaning up any brushes or materials they use prior to leaving a work call.  Hours are designated by the charge artist and will vary.  Painters must be flexible as the work revolves around the scene shop build schedule.
Base Captain
This job is a step below the scenic charge artist.  The base captain is in charge of organizing paint calls with the technical director and designer.  The base captain will also organize and order and mix the paint and materials needed for the paint call, and see that the various 
scenic units are primed and base painted in the appropriate manner for the designer or charge artist to create the final finish of the unit.  This job involves planning what is needed prior to a paint call, and making sure all the needed materials are on hand. The base captain maintains an organized and clean paint area.  
Scenic Charge Artist
The charge artist's duties include those of the base captain.  He/she is also responsible for creating samples for the paint project with the designer.  The charge artist organizes all elements of painting for the show.  He/she works with the scene designer to mix colors and create all needed finishes.  The charge artist schedules all paint calls in conjunction with the scene shop and designers.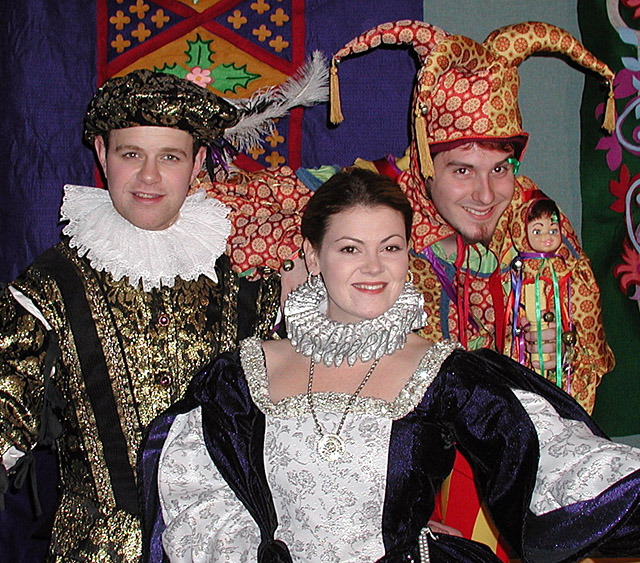 Electrics
Master Electrician
The master electrician oversees hanging and focusing of all lighting equipment; maintains lighting instruments; organizes, in coordination with the lighting designer and technical coordinator the hanging and focusing crews; runs light checks before tech rehearsals and performances; performs needed repairs; creates and maintains accurate paper work documenting all lighting equipment used in the production.
Head Electrician
The head electrician oversees hanging and focusing of all lighting equipment; maintains lighting instruments; organizes, in coordination with the lighting designer and technical coordinator the hanging and focusing crews; runs light checks before tech rehearsals and performances; performs needed repairs; creates and maintains accurate paper work documenting all lighting equipment used in the production.
Light Hang Crew
Under the supervision of the master electrician and technical coordinator, crew members hang, color and cable and troubleshoot all lighting equipment as specified in the light plot.
Focusing Crew
Under the supervision of the lighting designer and head electrician, crew members focus lighting instruments and prepare any set practicals for running during the show.
Lighting Board Operator
Under the supervision of the lighting designer and the head electrician. The board operator writes cues during technical rehearsals and executes all cues in subsequent rehearsals and performances. He/she makes any adjustments as requested by the lighting designer. The board operator must attend crew watch and participate in the focus call prior the first technical rehearsal.  The board operator will be responsible for participating in a light check before each dress rehearsal and performance and is responsible for maintaining a backup of the computer cues on a department flash drive.
Follow Spot Operator
Under the supervision of the lighting designer and head electrician, this operator writes cues during tech rehearsals and executes all cues in subsequent rehearsals and performances. He/she makes any adjustments as requested by the lighting designer. This operator must attend several run-through rehearsals in order to generate "spikes" prior to the first technical rehearsal.
Special Effects Crew
Members of this crew construct and run all special effects under the supervision of the technical coordinator. Some effects are simple and often do not require a separate crew. Other productions have a heavy demand and may require a larger crew. Members of this crew must attend all technical rehearsals and performances.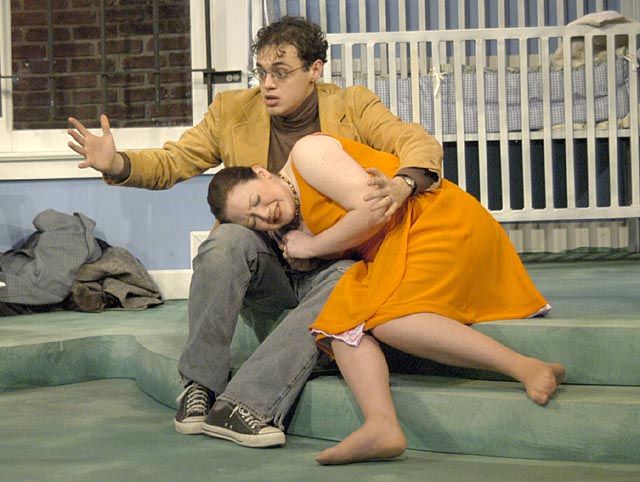 Sound/Video
Sound Operator
The sound operator places and removes microphones; adjusts levels; and in connection with the director, sound designer and stage manager writes cues during technical rehearsals; executes all cues in subsequent rehearsals and performances.
Front of House Sound Mixer
The FOH sound mixer will be the head of the sound department and will be responsible for overall sound of the show. The FOH mixer will coordinate sound dept call with the stage managers and the rest of the sound team.  The FOH mixer is directly responsible to the sound designer for the development of the show, preparing a cue book, preparing sound FX for playback and the layout and configuration of the console and playback devices.
Deck Audio Positions
The deck audio positions have two primary roles, the first is the accurate tracking of the assignment and swap of RF microphones and the second is to troubleshoot any problems in the sound department during the performance.  The position will also perform Foley sound effects or set and plug any device required for the audio / video portion of the performance.
Video Technician
The video technician will be responsible for the setup and check out each night of any video monitors that are required by the cast or the stage managers. This technician is responsible for checking the full color shot of the stage, any special "looks" required by the show and the infrared camera shots. This technician will also be responsible for shooting the archival copy of the performance and then logging the show into the department archive storage.  This position may be combined with audio technician on a smaller production.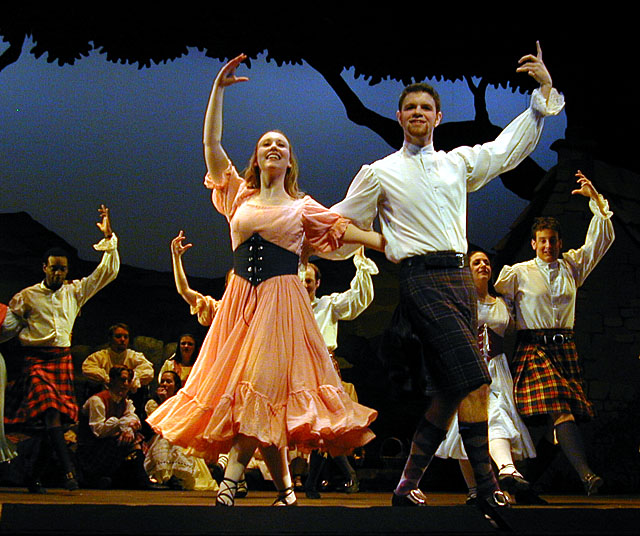 Wardrobe/Makeup
Costume Construction
This crew works under the supervision of the costume designer and costume shop supervisor to prepare the costumes for each production. Costumes vary a great deal depending on the needs of the production. Costumes may be designed and built from scratch; purchased; rented or pulled from stock and modified to fit the production's needs. Duties in this area include sewing, dyeing & painting, construction of masks, puppets, jewelry, armor etc. Crew members of varying interests and all levels of expertise are welcome. 
Wardrobe Running Crew
This crew assists in keeping costumes in performance condition.  Duties include, but is not limited to washing, minor repairs and ironing. Crew members must attend two rehearsals before the first dress rehearsal. Attendance at all meetings, dress/ technical rehearsals and performances is mandatory. Crew members receive assignments from the costume designer and/or the costume shop supervisor.
Make-up Running Crew
Crew members works closely with the make-up and/or costume designer to prepare the make-up, wigs, beards and possible prosthetic pieces for the production.  Crew members organize make-up supplies and work closely with actors to ensure designs are carried out.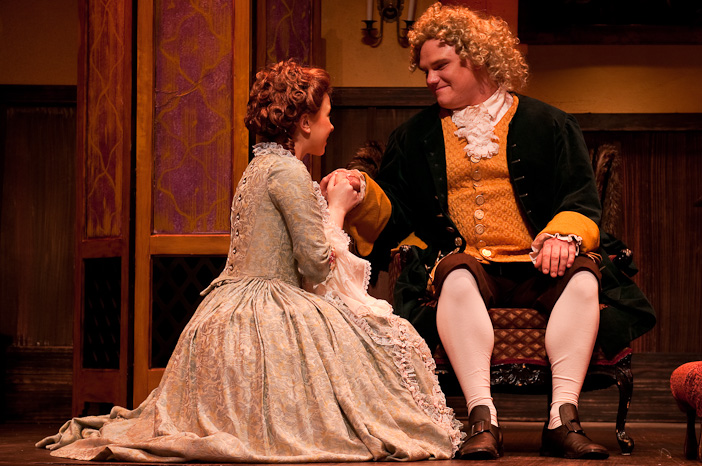 Front of House
Box Office
The box office is usually our first contact with potential audience members and often times the first contact for the College to many community members at large.  Responsibilities include ticket sales, phone & personal customer contact and record keeping.
House Manager
The house manager is the 'customer service manager' during the run of the show and the link between what happens in front of the curtain and behind. The house manager is responsible for overseeing all front of house operations under the supervision of the box office manager and durig the run of the show with the Stage Manager. Duties include recrutint/supervising ushers, distribution of programs, emergency details and patron concerns. 
Usher
The usher is the last customer contact for the patron before the show begins. The usher meets the patron at the door, checks tickets, distributes programs and directs a patron to the proper seat. Ushers often assist in refreshment sales at intermission, and are responsible for clean up of the house after a performance.

Assistant positions are available and encouraged in all areas.  Contact the director of a production or a faculty/staff member in your area of interest for more information.
THT 300: Advanced Theatre Production
Academic credit is provided for production activities under the direct supervision of department staff. Three study hours of THT 300 are required to complete the Theatre Major (one study hour for the Theatre Minor). A student must complete six study hours of theatre course work before he/she can sign up for THT 300.  It is important to remember that THT 300 should not be taken during a semester when a student is fulfilling the Technical Theatre requirement (THT 120, THT 121 or THT 150). The first meeting (mandatory) of THT 300 is in the evening during the first week of classes. After that work hours are scheduled in the specific shop areas.
Academic warning
If a student's semester GPA falls below a 2.0, the student is not eligible for THT 300 and/or participation in the production program during the upcoming semester.

If a student in on academic warning due to "hours passed" eligibility for THT 300 and/or participation in the production program for the upcoming semester will be determined by faculty review.  The department chair will initiate the review process and notify the student of the outcome.
Documenting your work
As you gain experience it is important that you maintain documentation of your work. For example: photographs of costumes, sets, props, make-up/wigs, lighting that you designed or worked on for productions. 

Each student is encouraged to create an account on the theatre department server.  Your account will allow you to gather and store construction and production images. This is the material you will use to assemble a portfolio (a requirement for Senior Seminar).
Theatre listserv
Important information and announcements are posted on the theatre listserve regularly.  To join the list, manage your settings or unsubscribe, click here.
Blackfriars
Blackfriars is the Student Association (S.A.) sponsored student theatre club.  This group is governed by an elected slate of officers and sponsors such projects as the Honors Production in November; student theatre; field trips; the spring picnic; and participation in the Kennedy Center American College Theatre Festival.  Meetings are usually held bi-weekly and officers are elected in April. Questions about Blackfriars can be emailed to the 2017-2018 president, Nova Grayson Casillo. The organization's charter and constitution can be found here.
Alpha Psi Omega
Alpha Psi Omega is a National Honorary Theatre Society. The Mu Iota Cast of the organization was instituted at SUNY Oswego in 1950.  Over the years the cast has produced plays, sponsored guest speakers and hosts (with the Theatre Department and Blackfriars) the annual High School Drama Festival (now in its 58th year). Membership is by invitation to Theatre Majors and Minors. Alpha Psi Omega, through conferring membership on a student recognizes that student's outstanding contributions to the Theatre program at Oswego including academic excellence and exceptional achievement in production work beyond that required through classes.
Student rights, responsibilities and conduct
All students must abide by SUNY Oswego's approved student code of conduct.

In addition to adhering to the SUNY Oswego Student Rights, Responsibilities and Conduct code, the Theatre Department has outlined the following expectations for all students participating in the program.
Theatre Department code of conduct
During your years as a student in the SUNY Oswego Theatre Department, it is expected that you will
place the highest priority on success in all your classes;

fulfill all necessary work required for your degree and actively participate in the program's many aspects;

be consistent in your commitment to classes, rehearsals and calls by arriving prepared and ready to work at the designated start time;

respect the work and abilities of others. A class, a production team, a cast and a crew work closely and often intensely in the pressure situation of a creative project. There is no excuse for rudeness or intolerant behavior. Cultivate grace under pressure.

respect the spaces in which you work. Remember food and drink are not allowed in any of the performance spaces. The Green Room is available to students while the building is open. It is expected to be neat and orderly. The Green Room furniture cannot be taken out of the room or used for class scene work.

encourage attitudes that recognize each person's contributions to the success of a production; remember that some members of the company may be doing their job for the first time.

show respect for peer authority and understand the responsibilities you have when placed in a leadership position.
Leadership
Each and every person in theatre is a leader in training.  From your first supporting role, technical assignment or project, you are creating an image for yourself.  

Character develops over time. A person with strong character shows determination, drive, energy, self-discipline, willpower, and nerve; sees what she/he wants and goes after it. 

One of the ways to build trust is to display a good sense of character. Character is the disposition of a person and integrates the following components:
Beliefs, the deep-rooted assumptions or convictions that you hold true regarding people, concepts, or things.

Values, attitudes about the worth of people, concepts, or things.

Skills, the knowledge and abilities you gain throughout life.

Traits, distinguishing qualities or characteristics of a person, while character is the sum total of these traits.

Competency, actions based on reason and moral principles.

Forward thinking, sets goals and have a vision of the future.

Inspiring, displays confidence in all that one does.

Intelligence, reads, studies, and seeks challenging assignments.

Fair-minded, shows fair treatment to all people.

Broad-minded, seeks out diversity.

Courageous, has the perseverance to accomplish a goal, regardless of the seemingly insurmountable obstacles.

Straightforward, uses sound judgment to make a good decision at the right time.

Imaginative, shows creativity by thinking of new and better goals, ideas, and solutions to problems
Additional Opportunities in the Department
Theatre scholarships
John and Ida Mincher Scholarship
This $1000 scholarship is offered to a currently enrolled design or technical theatre major, having completed at least one semester at SUNY Oswego. It will be provided as a check for $500.00 each semester during their sophomore year. Applicants must have completed at least one semester at Oswego. The deadline for applications is March 1, 2017. The scholarship recipient is announced in April.  If you have any questions, contact department chair Kitty Macey, 315-312-3181 or kitty.macey@oswego.edu.
Kathleen Pendergast Memorial Scholarship
This $475 award is given to a junior based on his or her activities in the Theatre Department program during their previous year. To qualify for this award, a student must:
a.    Have a demonstrated commitment to a professional career as an actor, director or teacher of theatre arts.
b.    Be a fully matriculated student in attendance at SUNY Oswego
c.    Be enrolled as an Acting/Directing Theatre major, and have completed at least one semester at Oswego.    
d.    Submit a cover letter and resume.  The letter should address your involvement in and commitment to theatre activities in the Acting/Directing area and articulate future goals.  
e.    Submit three letters of recommendation that speak to your creative work and meaningful involvement in Theatre. 
f.    Submit the application included in the Scholarship & Awards book to the committee at the Theatre Department, Room 26 Hewitt Union by March 1, 2017.
Selection will be made by the Theatre Department Selection Committee. 
Dr. Kathleen Pendergast taught in the Theatre Department from 1961 until her retirement in 1977. In addition to her consummate knowledge of classical theatre and refined directorial skills, she brought a curiosity and genuine respect for all theatre that told stories in vibrant visual terms by actors who boldly committed to their craft. Dr. Pendergast taught classes in theatre history, acting and oral interpretation. As a director she specialized in exquisite productions of classical theatre, including Electra and The Trojan Women. A specialist in French theatre, she directed Moliere's The School for Wives and her own translation of Marivaux's Love in Livery.
Diane Lucey Ouckama Memorial Scholarship
To qualify for this award, a student must:      
a.    Be a junior or senior who is majoring or minoring in music and/or theatre, 
b.    demonstrates through performance both on campus and off, a high level of achievement and potential in performance, 
c.    with an emphasis on musical theatre, 
d.    and maintains a 2.5 or better cumulative grade point average.  
e.    Candidates are nominated by members of the Music and/or Theatre faculty.  Interested students should contact professors in either department.

Play Reading Committee
Between two and four theatre majors (representing various class years and tracks), work with members of the faculty to make recommendations to the department for future season selections.  Students are responsible for reading plays, attending meetings and serving as liaisons to the Blackfriars student organization.  Representation from a student in the Acting/Directing track and the Design/Technical track is encouraged. To be considered for this committee, contact Mya Brown at mya.brown@oswego.edu.
New Voices
New Voices is a student written 10-minute play contest held in the middle of the fall semester (currently dormant) which culminates in a staged reading of six winning plays each spring. It is presented in collaboration with the English Writing Arts program. Student directors work with the writers of the six winning plays to prepare the staged reading.  
The Student Honors Production
Begun in 1985, the Honor's Production is traditionally produced in the Lab Theatre in the second slot of the fall semester. It is considered part of the Department's main-stage season. The play is chosen by the play selection committee and student directors who fulfill the requirements can submit a proposal to direct the play. Proposal deadlines are announced in the first half of the spring semester each year.  A faculty committee reviews the proposals and interviews the candidates. Student designers may apply for positions in all areas. The position of Technical Director is often available.
Requirements for the student director
Junior or senior standing
Minimum overall GPA of 2.5 and a 3.0 in the major subject area, completion of the directing sequence (THT 341 & THT 440)
Written proposal and interview with faculty committee
Requirements for student designers
Minimum overall GPA of 2.5 and a 3.0 in the major subject area
Portfolio presentation and interview with faculty/staff committee
Faculty and staff work as mentors with the directors and designers on the Honors Production. If you are interested in working on the production team for the Honors Production, it is recommended that you gain experience in stage management and assistant directing (for directors) and in assistant design, crew and crew head positions (for designers).

KCACTF
The Kennedy Center American College Theatre Festival is a national organization that provides "opportunities for college and university theatre departments to showcase their best work and to receive outside assessment.  Through state, regional, and national festivals, KCACTF participants celebrate the creative process; see one another's work, and share experiences and insights within the community of theatre artists. KCACTF honors excellence of overall production and offers student artists individual recognition through awards and scholarships in playwriting, acting, criticism, directing and design." (from the KCACTF Handbook, 2000).  In past years we have entered three main-stage productions as Associate Productions in the Festival, which means they are responded to by an outside evaluator; and members of the cast, crew and design staff are eligible for awards. One production each year has been entered as a Participating Production, which means that two respondents evaluate the work and it is eligible for performance at the Regional Festival. Our Regional Festival is held in January or February each year. It is a five-day festival that includes the Irene Ryan acting competition, productions, workshops in all aspects of theatre, design competitions and opportunities to take part in new play readings and theatre criticism workshops. Any student may attend the festival. The Department has participated in KCACTF since 1994.  Involvement with KCACTF offers outside evaluation of student work and increases students' critical judgment, self-evaluation, auditioning/interview skills and sense of the community of theatre practice.
USITT
The United States Institute for Theatre Technology, Inc. (USITT) is an association of design, production, and technology professionals in the performing arts and entertainment industry. The mission of USITT is "to actively promote the advancement of the knowledge and skills of its members by promoting projects, programs, and symposia; disseminating information about aesthetic and technological developments; providing opportunities for professional contacts and networking; producing the USITT Annual Conference & Stage Expo; participating in the development of industry standards; promoting and sponsoring international alliances and activities; advocating safe, efficient, and ethical practices; sponsoring exhibits of scenery, costumes, lighting, sound, stage technology and architectural designs; recognizing excellence and significant contributions in the performing arts and entertainment industry. " (from the USITT website www.usitt.org)

The annual conference is an opportunity for student designers and technicians to attend workshops and network with theatre professionals.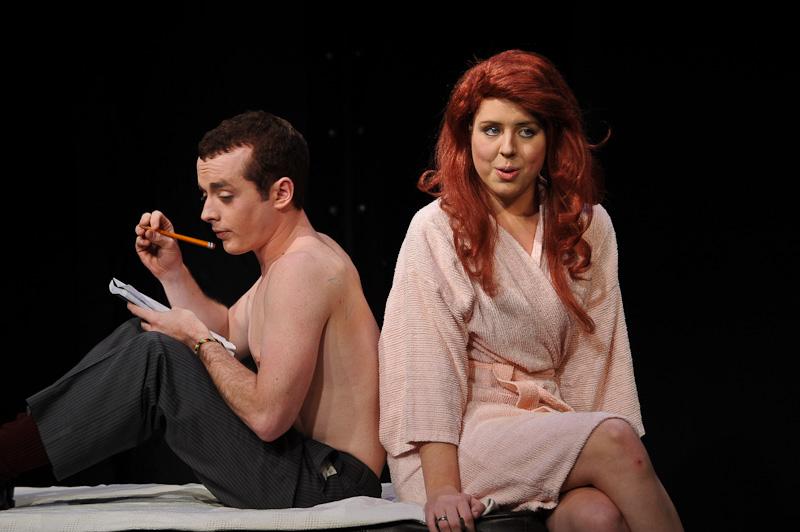 Paid employment
Work Study opportunities
Work Study is a federally funded program administered by the Financial Aid Office.  To inquire if you are eligible for work study, visit Kathy Flaherty in 406 Culkin Hall or email kathleen.flaherty@oswego.edu.  Work study jobs are available throughout campus; and in Tyler can be found in the box office, costume shop, scene shop, main office, MIDI Lab and the Music Listening Room.  
Artswego 
Artswego is a campus effort whose mission is to serve as a catalyst for high quality arts programs that enhance the cultural environment of the college and augment academic offerings.  A product of your student arts fee, Artswego produces five outside productions AND a chamber music series.    Paid technical positions and house manager position are available for events in Waterman Theatre and Sheldon Hall.  Employment is based on experience and interested candidates can contact Cole Sostak, Venue Coordinator by email cole.sostak@oswego.edu or phone 315-312-2132.