Get started exploring the over 60 majors and 70 minors that Oswego offers. There are many strategies for identifying the major(s) and minor(s) that will help you move forward towards your goals.
Check out Majors and Minors
Explore Oswego's 110+ programs
Search the college catalog for all majors and minors offered at SUNY Oswego
See how your Degree Audit would change
Use the "What If" function in DegreeWorks in myOswego to see how your degree audit would look if you changed majors or minors.  Learn how to navigate DegreeWorks - details about the "What If" function may be found at 5:45.
Activities for Exploring Majors
Courses to Explore Majors and Careers
Course: GST 103 Exploring Your Strengths
This is a one-credit course offered as a quarter course that will help you discover and develop your strengths in academics, career and beyond.
Course: GST 110 Life Planning and Major Exploration
This course helps students to explore their interests, strengths and values and to apply those to the process of choosing and/or confirming a major.
Resources to Help You Explore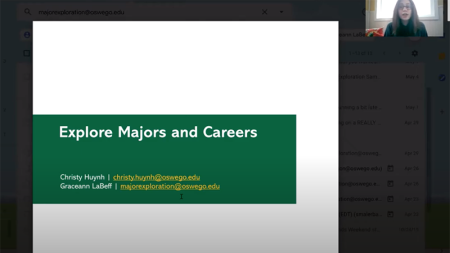 Strategies for Exploring Majors and Minors
Use this video to walk through the major exploration activities above.
Watch Video
Meet with a Career Coach
Each of our coaches specializes in different career industry areas so that we can provide you with the best guidance and resources for your career path.
Meet with a Coach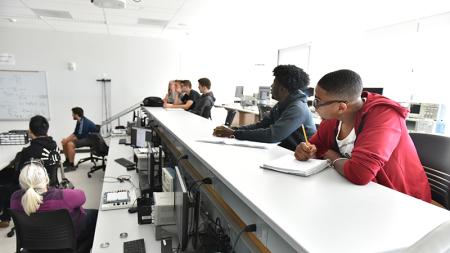 Explore Majors and Minors
Our four distinct colleges offer about 60 undergraduate majors, with options from Accounting to Zoology. Students can combine majors, add up to two minors, or concentrate your study in specific areas through your choice of electives.
View Programs