Textbook viewing instructions
Users of the new Registration and Planning interface can click on the Title of any course for detailed information, including links to bookstore information.
Users of the basic "Register for Classes" interface can see bookstore information by clicking on a course CRN, as described below.
Go to the myOswego login webpage (https://www.oswego.edu/myoswego/) and follow the "Course Availability" link listed on the under Academic Links. There is a red box around it in the picture below.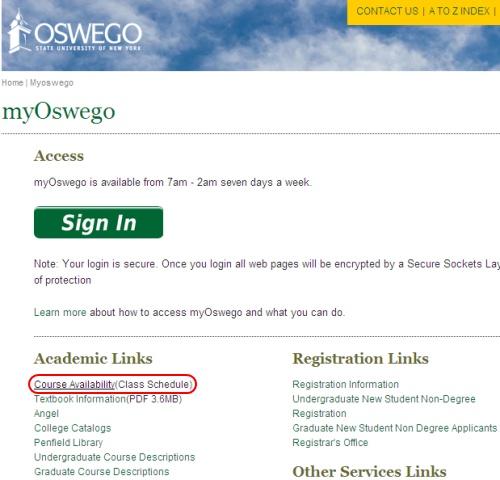 Once in Course Availability, choose a semester (Spring 2011) and "Submit".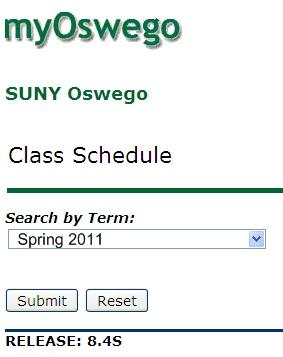 That will open the class schedule search page, shown below.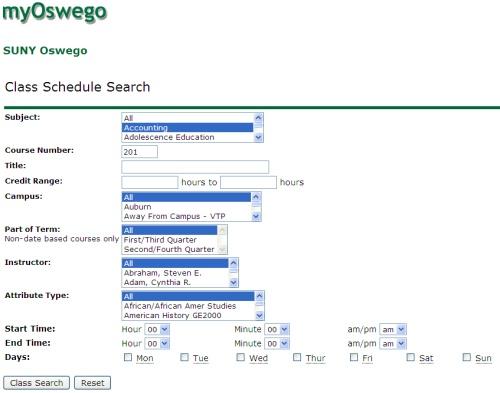 Choose a subject and a course number, then the Class Search button found at the bottom of the page.
On the search result page, CRN is a link to a webpage that list textbooks for that course. The CRN for ACC 201 is in the red box below.