Field Placement for Teacher Preparation
The School of Education Clinical Practice and Partnerships Office collaborates with academic faculty, public schools, and community partners to locate authentic rich, engaging and diverse experiences. More than 800 placements are made in nearly 190 schools and other agencies each academic year. Many of these placements occur in rural, urban, and high-need areas where we have established partnerships. 
Field placements and student teaching requirements vary by program, allowing the student to learn about the school culture and climate, attend professional development, and take on an increasing amount of responsibility in the classroom. Students will transition from a participant-observer to working with small groups or teaching a mini-lesson to co-teaching or independent teaching over time.
Learn More about Field Placement
Prior Felony Convictions Policy
State University of New York (SUNY) policy prohibits SUNY Oswego admission applications from inquiring into an applicant's prior criminal history, and charges all SUNY campuses to create policies that collect felony information only from students wishing to live in college housing, study abroad or who participate in certain clinical and field experiences or internships.
The information required to be disclosed under SUNY policy regarding such felony convictions shall be reviewed by a standing campus committee consistent with the legal standards articulated in New York State Corrections Law.
Learn more about the SUNY Prior Felony Convictions Policy here
Field Placements for Counseling and Psychological Services
The Counseling & Psychological Services (CPS) Department is committed to educating and training high-quality professionals who will function as skilled and ethical professionals who promote the optimal functioning of individuals, families, and groups in various educational and community settings. Field experience ranges in duration and location as defined by the academic programs; each experience is designed to build on students' knowledge and build the responsibilities common to their field in a supervised setting. 
Candidates enrolled in a CPS program will work with their advisor and program coordinator to identify and select a site that will meet their professional goals and certification requirements.
Internship for Educational Administration
Candidates participate in nine hours of Internship experience through the EAD 695 course, which spans one full calendar year. The internship is completed concurrently with the courses offered each semester to ensure a connection to and application of classroom course content.  All students are assigned a college supervisor and a qualified field/on-site supervisor who is a tenured school district administrator selected collaboratively by the intern and program faculty.
Internship for Wellness Management
Candidates participate in a semester-long internship experience through the HSC 498 course, which is designed to provide a pre-professional experiential learning opportunity related to the academic major or minor or an area of career interest. Students will work full-time or part-time in a position that will provide opportunities to apply classroom learning and to analyze and synthesize that knowledge in an approved internship setting.
Internship for Technology Management
Candidates participate in a professional internship experience through the TED 498 course. This professional Internship is a six-credit-hour immersion in the application of learned competencies within a service, manufacturing, or related commercial enterprise. This field experience will be supervised by the College, with the selection of the center organized by both the student and the College coordinator.
Diverse Placement Opportunities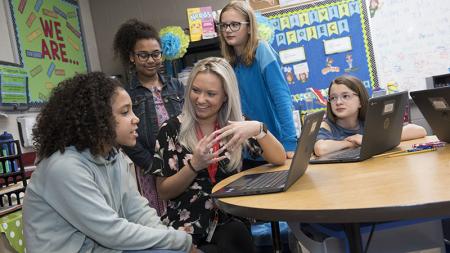 Diverse School Opportunities
Some of the most exciting and rewarding teaching positions are in New York City. The Center for Urban Education and the Clinical Practice and Partnerships Office in the School of Education supports a variety of preservice teacher field experience opportunities in Syracuse and
Learn More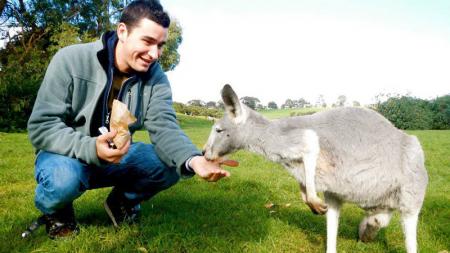 Student Teaching Abroad
SUNY Oswego has partnerships with two overseas academic institutions where education majors can do their student teaching. In Australia, students select placements at ACU National in Melbourne or Sydney and in New Zealand, at AUT University in Auckland. 
Learn More