Office of Research and Sponsored Programs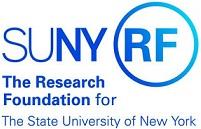 The Office of Research and Sponsored Programs (ORSP) is responsible for the development, coordination and financial management of all contracts and grants at the college. All externally sponsored projects for research, scholarly/creative services utilizing SUNY Oswego facilities and/or personnel must be processed and administered through ORSP.
A project is externally sponsored when a grant or contract is awarded to the Research Foundation for SUNY on behalf of the College in support of a specific activity. External sponsors consist of federal and state agencies, private foundations, professional organizations and business. Sponsored projects include, but are not limited to research, scholarly and creative activities, curriculum development and workshops or meetings.
New Awards @ Oswego
Principal Investigator

Award Name

Sponsor Name

Kim, Sungeun

Integrating Neuroimaging, Multi-omics, and Clinical Data in Complex Disease

NIH via subaward with Indiana University

Dykas, Matthew

Circle of Security Parenting 2017-2018 Scholarship Program

The Richard Shineman Foundation

Clabough, Cynthia

At The Art Studio - Nourishing the Roots

The Richard Shineman Foundation

Clabough, Cynthia

My Hometown

The Richard Shineman Foundation

McCormick, Adrienne
Damkaci, Fehmi

Collaborative Research: The Common Problem Pedagogy Project

National Science Foundation

Parimi, Patanjali

TAF Class 2017: Secure High Data Rate Communications Employing Orbital Angular Momentum Modulation of EM Waves

The SUNY Technology Accelerator Fund Class of 2017

Pretzat, Julie

SUNY Oswego Youth Arts Program

John Ben Snow Foundation

Mejias, Ulises

Algoritmi.global

LINGOs
Flanagan, Michael
Clabough, Cynthia
The Veterans Book Project: Objects of Deployment and Voice of Oswego Veterans
Humanities New York
Eck, Kristi
Drake, William
Corporation for Public Broadcasting 2017 Community Service Grant
Corporation for Public Broadcasting
Bendinskas, Kestutis
Using 'omics technologies to identify biomarkers linking arsenic and heavy metal exposure to Bengali children's cardiovascular disease risk
Hill Collaboration via subaward with Syracuse University
Brown, Nichole
Teacher Opportunity Corps (TOC II): SUNY Oswego TRUST Program 2016-21
New York State Education Department
Koeppe, Julia
Collaborative Research: Using protein function prediction to promote hypothesis-driven thinking in undergraduate biochemistry education
National Science Foundation
Caraccioli, Pamela
MGMRFQ Consultant Services Project 2017
NYS Office of Temporary  & Disability Assistance
Caraccioli, Pamela
Workplace Skill Building Training 2017
NYS Office of Temporary  & Disability Assistance
Schummer, Michael
Determine population monitoring and information needs for management and conservation of sea ducks on the Great Lakes
USFWS via subaward with University of Wisconsin - Stevens Point
Spenceley, Laura
Identifying Embedded Validity Indicators in the WJ Tests of Cognitive Abilities
Woodcock Institute
Pippin, Jill
Professional Development and Training 2017
Oswego County Department of Social Services
Hsiao, Ching Hung
STARTALK: Chinese Language and Culture Academy
National Security Agency
Stewart, Paul
Confidence is the Currency that All Neighborhoods Trade On/Oswego Renaissance Association
The Shineman Foundation
Gillen, Meave
Tucker, Chena
6 Steps to Better Balance/RSVP
The Shineman Foundation
Mohamed, Kamal
Jackson, Diann
ZBGA General Expense Reimbursement 2016-2021
NYS Parks Recreation & Historic Preservation

See More Awards
Last Updated:
Wednesday, August 16, 2017 - 10:27am