Staff profile
Judith Wyman Collette
Costume Shop Supervisor
Professional Staff
---
Contact
104B Tyler Hall
315.312.2988
judith.collette@oswego.edu
Office hours
Tuesday and Thursday, 3-4pm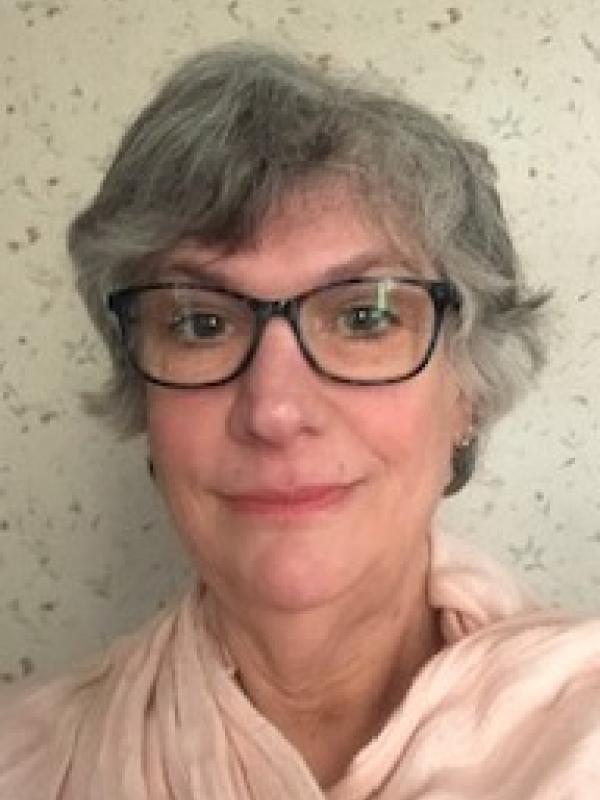 Judy Wyman Collette came to SUNY Oswego as the Costume Shop Supervisor in the fall of 2002. A Midsummer Night's Dream was her first production here, under the direction of Mark Cole. She remained a part of a team of collaborating talented professionals and excited students for the past since.
Judy teaches Basic Costume Construction and the practicum sections of a variety theatre courses, and additionally co-instructs (with Kitty Macey) the Advanced Costume Construction class.
Ms. Collette received her formal Technical Theatre Education/Training at SUNY Ulster and SUNY New Paltz; her goal was to experience all aspects of theatre. She has professionally worked as a master electrician, scenic artist, stage manager, designer, and of course any thing and everything costumes. After completing her under grad programs, Ms. McCabe worked professionally in a Pacific North West venue management company in a production staff position for professional tours in that region's venue circuit.
Judy received her MSED in Vocational Education from SUNY Oswego in 2013. From the summer of 2003 -2011 Judy was Director of Costuming for Sterling Renaissance Festival.  Judy is an active respondent for region II American College Theatre Festivals (ACTF) and an active member of both the Costume and Education Commissions for region II of United States Institute of Theatre Technicians (USITT).


Research
Starting in 2019-20, Judy has taught the use of an all encompassing Costume Technology computer program. SUNY Oswego is the only department in the SUNY system including the University Centers, to receive this program through a TIP grant which Judy proposed. 
Conferences
Attends Annual Kennedy Center American College Theatre Festival
(KCACTF )Region 2 Festival and Presents student development workshops
National United States Institute for Theatre Technicians (USITT)
Presents at poster sessions and workshops
Education
MSED, SUNY Oswego
BA, Design and Technical Theatre, SUNY New Paltz