SUNY Oswego is committed to making your transition to the university and to the United States as seamless as possible. The International Student and Scholar Services Office (ISSS) provides many services to help you adjust to campus life including the New Student Orientation, programs and events, support with cultural adjustment, and more.
If you have any questions about what Oswego has to offer international students, applying for admittance to the university, or preparing for life in the United States, please contact the Office of International Student and Scholar Services at isss@oswego.edu.
ISSS stands in support of the AAPI community at Oswego and beyond. 
"To our alumni, partners, friends, and colleagues of SUNY Oswego worldwide, please see the following message from SUNY Oswego's President.
The Office of International Education & Programs joins with her and likeminded people in America and around the world in condemning this act, and together with you we will continue to seek peace and understanding through international education." - Joshua S. McKeown, Ph.D., Director, Office of International Education and Programs
"Dear members of the SUNY Oswego campus community,
Earlier this week, our nation witnessed yet another senseless act of violence and the heinous murders of eight individuals, including six women of Asian descent. The SUNY Oswego community condemns these unconscionable acts of violence. We stand with our friends in the Asian American and Pacific Islander communities, and denounce any and all forms of racial harassment, hate crimes and discrimination against any person or group of individuals.
Our campus community sends its deepest sympathy and is flying the flag of the United States at half-staff on our campus as a mark of respect and honor. As an equity-focused inclusive community, we will continue our unwavering stand to decry hate and violence, and we will strive to dismantle the structures that support oppression in order to inspire a culture of understanding, empathy and belonging." -Deborah F. Stanley, President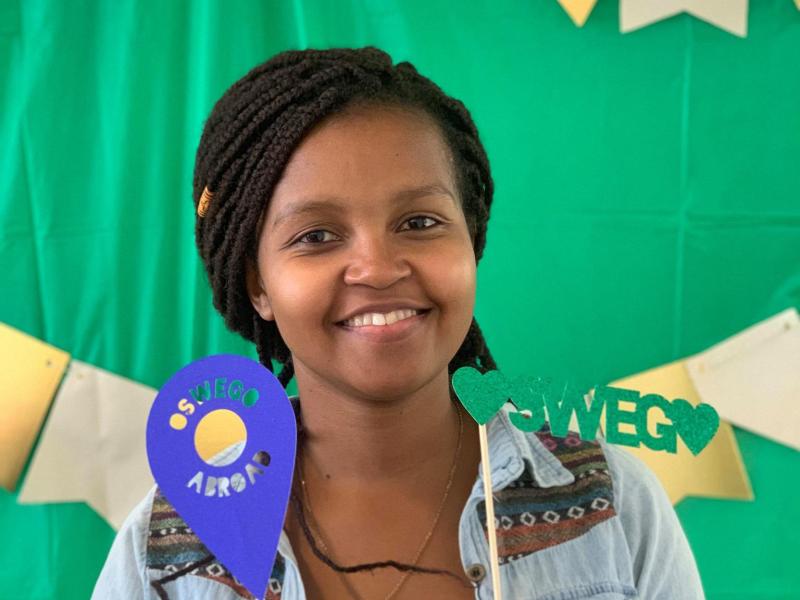 I chose SUNY Oswego because of its diversity of students and high-quality education.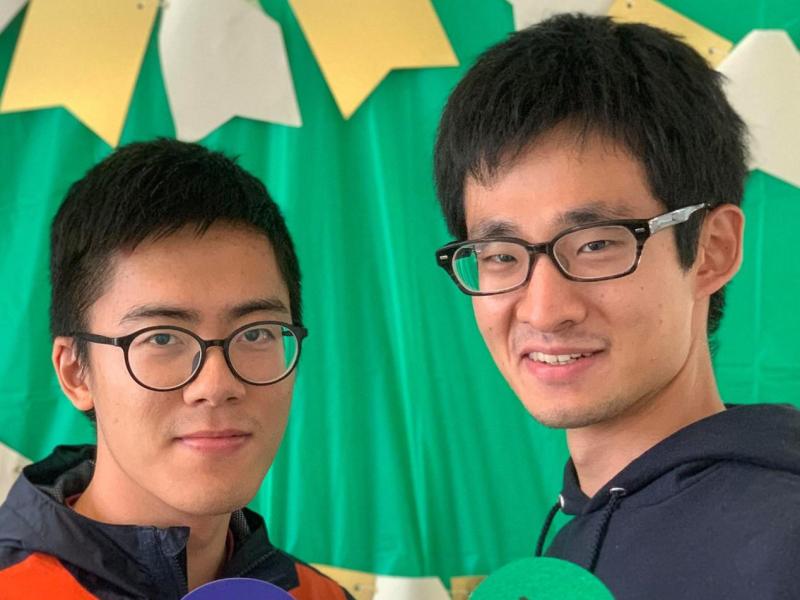 People here are very nice, professors are full of passion, and campus is beautiful.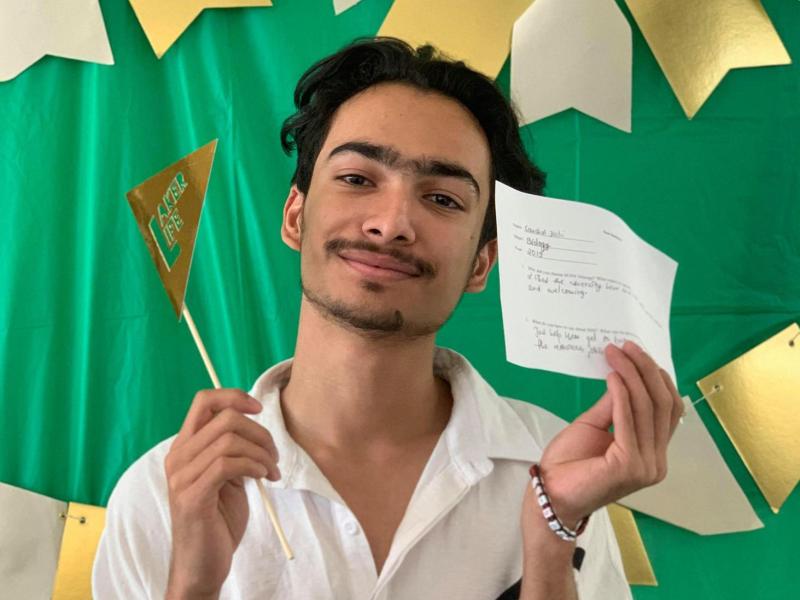 I like the diversity here and how people are so warm and welcoming.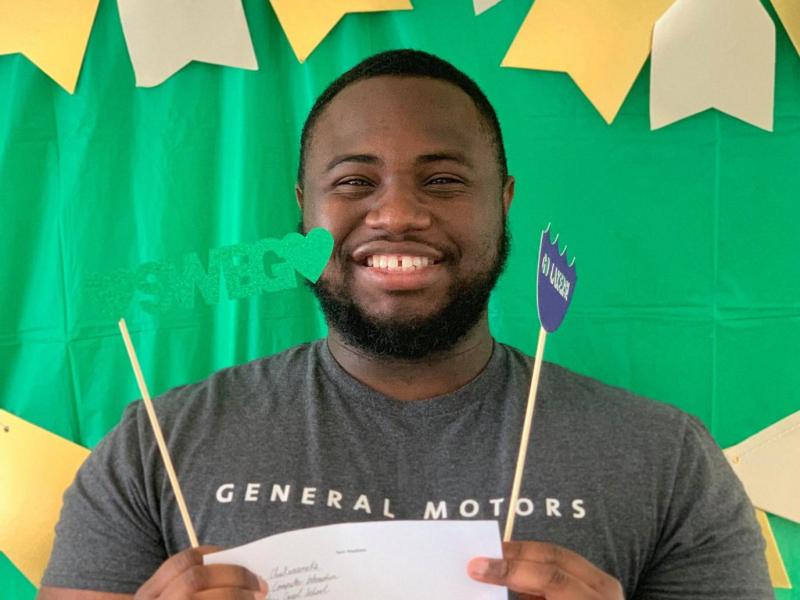 Great institution for the HCI program. A conducive environment for learning, great students and welcoming faculty and staff.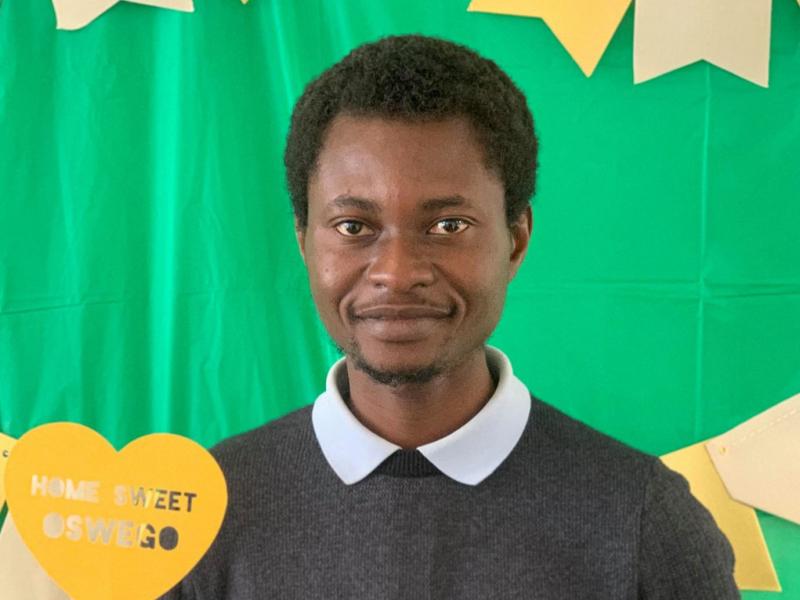 SUNY Oswego is one of the best public universities in upstate New York and it is student-focused.
Join the Oswego Community
We welcome international students and scholars in an effort to promote a culturally diverse learning environment and to enrich the quality of teaching and research at SUNY Oswego.
Admissions Accepted Students Current Students Visiting Scholars
Fast Facts in...
An overview of essential facts and information about SUNY Oswego for international students is available in English 中文 한국어
A message from the Associate Provost
SUNY Oswego welcomes you with open arms. We have a long and enduring tradition of international education dating back to our founding over 150 years ago. International students and scholars are a strong and growing presence on our campus, now from 48 countries. Our commitment to international education will continue and we welcome your creativity, intellectual rigor and cultural diversity to our campus this coming year like every year. See you soon on the shores of Lake Ontario. 
- Josh McKeown, Ph.D
Contact
301 Washington Blvd
Suite: #102 Sheldon Hall
Oswego, NY 13126
Phone: 315.312.5775
Fax: 315.312.2447
Email: isss@oswego.edu