Cooper Fitness Center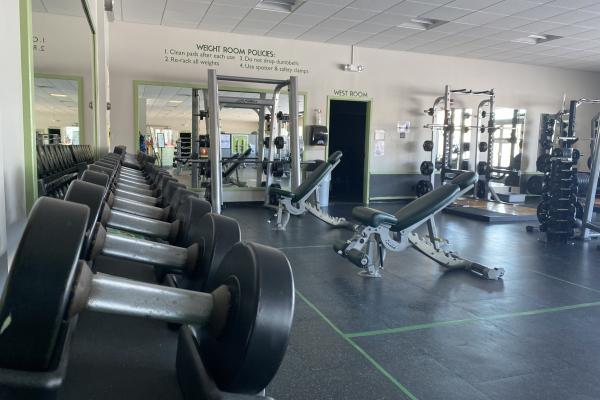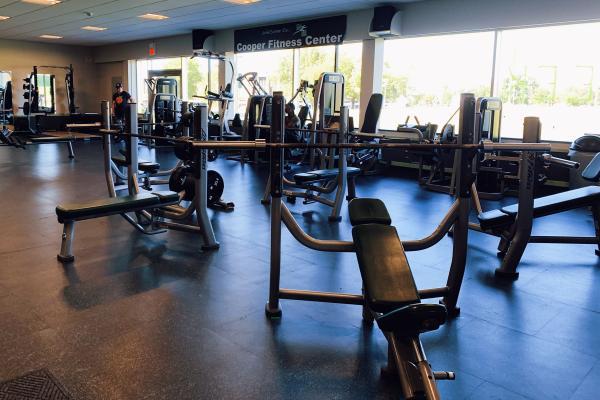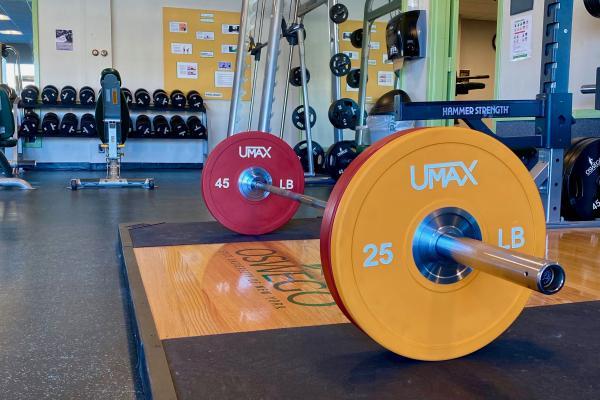 Glimmerglass Fitness Center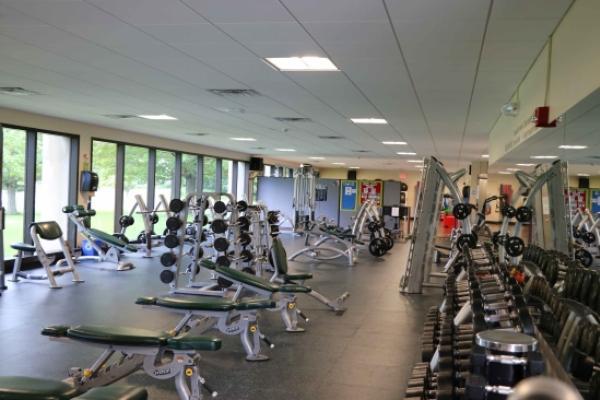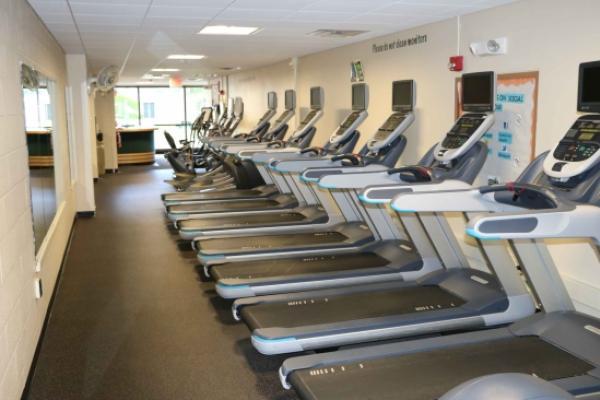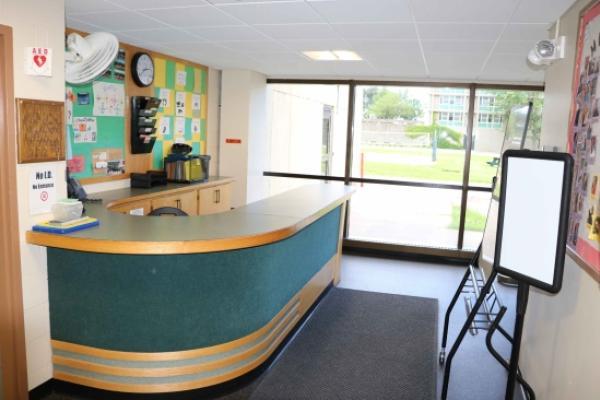 Location and Amenities
Cooper Fitness Center is located between Hart and Funnelle Residence Halls, and Glimmerglass Center is located between Oneida and Onondaga Residence Halls. Off-Campus students, faculty and staff can access Cooper Fitness Center through the double doors in the Hart-Cooper tunnel. Glimmerglass can be accessed through the door next to the sand volleyball courts near University Police.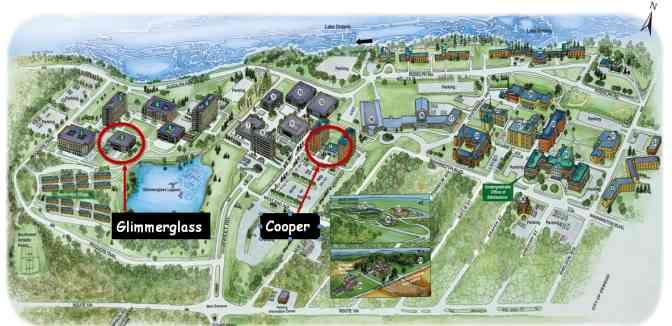 Cardio Equipment
Both Cooper and Glimmerglass contain a variety of state of the art cardio equipment, including treadmills, elliptical trainers, Arc trainers and stationary bikes (37 total). Each piece of equipment is equipped with it's own personal viewing screen with a full selection of cable channels.
Strength Equipment
Both Fitness Centers contain similar types of strength equipment, including a full free weight area and Cybex selectorized circuit. The strength areas are designed to meet the needs of all fitness levels, from an absolute beginner to an advanced weight lifter.
Group Exercise Floor and Core Training Area
Both Fitness Centers contain an exercise floor for group exercise classes and functional exercise training. With over 20 group exercise classes offered every week, this area is an ideal space for our wide variety of classes. In addition, while group exercise classes are not in session, members may use this area for additional unique training opportunities. A variety of equipment is available for use in this area, including stability balls, medicine balls, yoga and floor mats, balance discs, power bars, jump ropes, plyometric boxes, gliding discs, bosu balls, steps, rubber coated dumbbells and resistance bands/tubing.
Showers, Changing, Storage Area
Cooper Fitness Center has shower areas in both the men and women's restrooms. Glimmerglass Fitness Center does not have showers available in the facility, however, the men's and women's restrooms may be used as changing areas. Both fitness centers have "day use only" lockers available for storage of belongings. Extended overnight use of lockers may result in the removal of the lock.
Members who do not choose to use the changing/shower areas or the lockers are asked to store coats, duffel bags, boots, etc. at the coat racks while using the center.
Sound System
Both centers are equipped with stereo systems. These systems are used by the exercise class instructors when they are conducting classes. When classes are not in session, the stereo system is used for the purpose of providing listening pleasure to ALL members in the center. Only Fitness Center staff members are allowed to operate the stereo systems.