Group exercise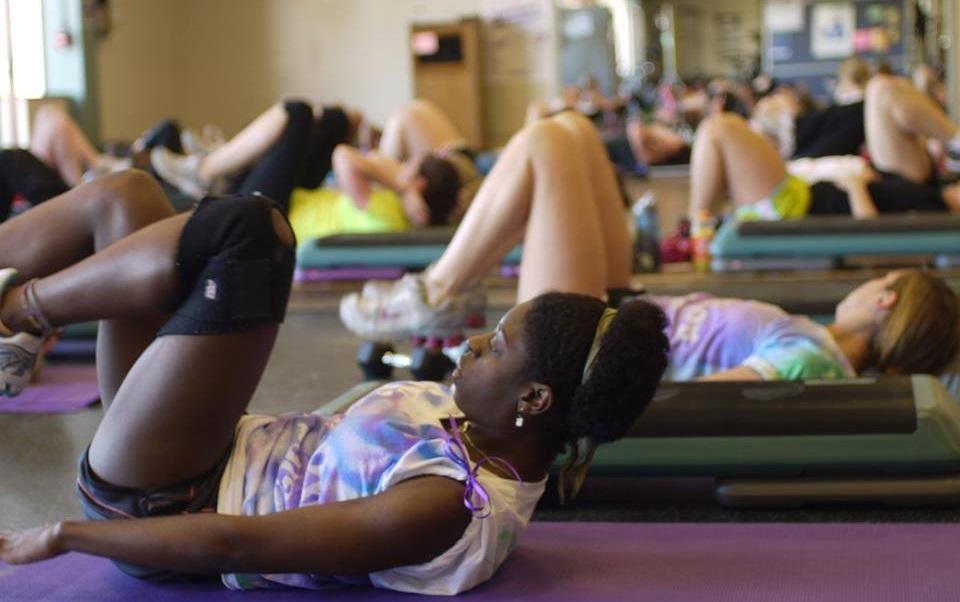 Fall 2021 Schedule will be published on the first day of classes
The Fitness Centers offer a variety of exciting group exercise classes such as kickboxing, yoga, indoor cycling, muscle toning, boot camp and Zumba. All are taught by trained student staff!
The group exercise schedule is published first day of classes each semester along with class descriptions. All group exercise classes begin the first day of semester classes. The schedule will remain the same for the duration of a semester.
Beginner, immediate and advance participants will find that many of the classes offered are suitable to their needs. Instructors offer modifications of the exercises to meet a broad range of needs. If you find that you are having difficulty in keeping up with the class, but are unable to attend another class offered, speak with the instructor who can discuss appropriate modifications.
All exercise class participants are required to sign-in at the front desk. These classes are subject to limited enrollment for safety and liability reasons. Participants are allowed to sign up 15 minutes prior to the start of class.
If you are interested in becoming a group exercise instructor, please check out our employment page. 
Please note
At times, it may be necessary for an instructor to miss class. Instructors will make every attempt to find a qualified substitute to teach the class. Sometimes, however, cancellations are unavoidable. If a class is canceled, advance notice will be posted in the center in which the class is held. In addition, during academic breaks, the group exercise scheduled will be modified and postings will be at the Fitness Center and through our social media outlets.
Announcements
Now accepting membership sign-ups for Fall 2021 semester
The Fitness Centers will resume regular operating hours on Monday, August 23

Like us on Facebook

Follow us on Instagram
Quick Links