Exploring Nature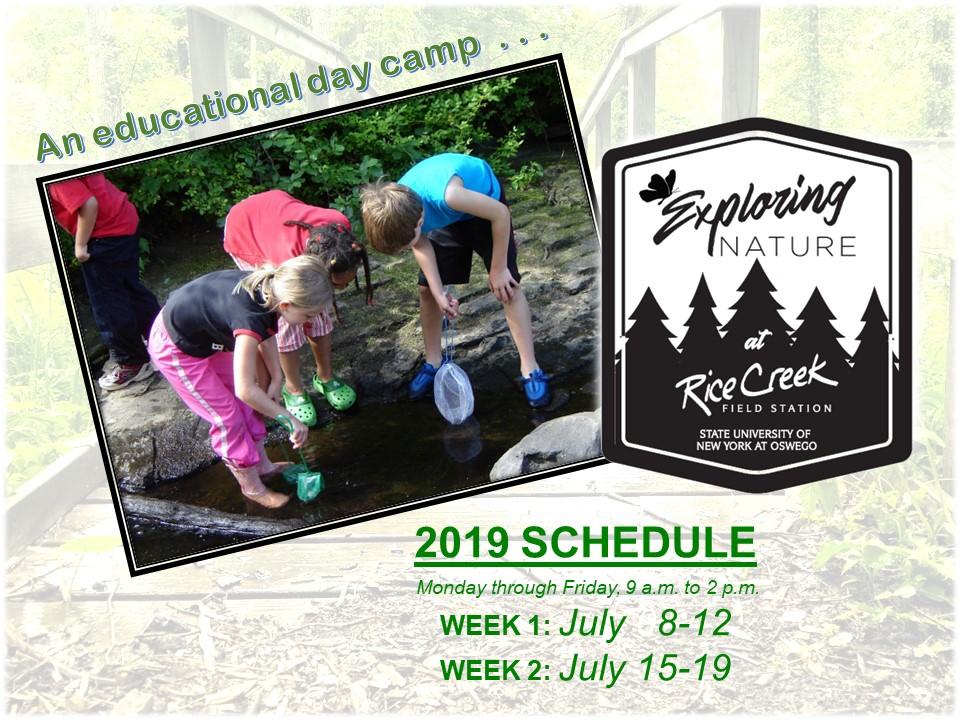 Since 1983, Exploring Nature has been an education program designed to encourage young people's curiosity and concern about their world. Participants (ages 5 to 14) explore and investigate life around Rice Creek while discovering nature first hand through nature walks, activities and games.
- - -  EN Registration - - -

Frequently Asked Questions [PDF]
Scholarship deadline May 31
Final deadline June 20**
(U.S. Post Mark By 6/18)
**May close sooner if maximum allowed 
participants is reached
---
Registration Form [PDF] 

Credit Card Payment 
(access April 8 - June 20**)
---
For families that cannot download the registration form for print, you can pick up printed registration materials at Rice Creek Field Station building, Oswego Library, or at Ontario Orchards.