About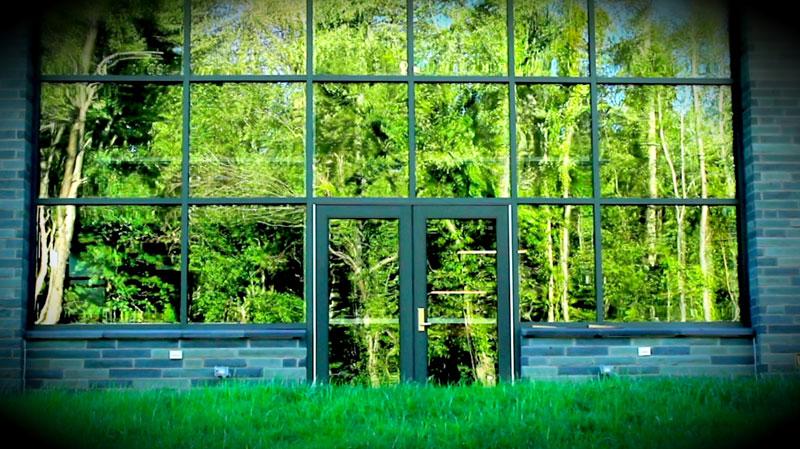 Rice Creek Field Station, a unit of SUNY Oswego, is located one mile south of the main campus.  It is a year-round facility to provide opportunities for field oriented biological and earth science teaching and research. Guiding this effort is the mission of Rice Creek to be a living laboratory for the advancement of knowledge through ecological research, education, and stewardship of the natural world.

To accomplish this mission, the station has a newly constructed central building, which contains two state-of-the-art  laboratories, a lecture/seminar room and a small exhibit and reception area for visitors.
The grounds surrounding the station include an herb garden and 300 acres of fields, forests, ponds and streams that are used for ecological research by faculty and students in formal course work and independent study projects throughout the year. Several student research projects are profiled in our Science in Action feature. In addition to academic offerings in Anthropology, Biology, Chemistry, Earth Science, Physics, English, Education, Art and Communication Studies, the field station provides public programs in nature education for groups and individuals, school aged to adult. Four nature trails, open to the public, provide opportunities for hiking, snowshoeing and cross-country skiing. The Orange trail, about two miles in length, is the only trail open for bicycling.  The trails pass through fields and woods in several stages of succession. Trail maps are available online and at the field station building.
Contact Us
Mailing address:
SUNY Oswego, Bldg. #23
Rice Creek Field Station
Oswego, New York 13126
Phone: 315.312.6677
Fax: 315.312.6680
Rice Creek homepage


Regular Building Hours*
Monday to Friday 9 to 4:30
Most Saturdays 9 to 3
*From March 19 until further notice (updated 6/3/2020), the field station building is closed to the public to prevent the possible spread of coronavirus among station visitors. Trails remain open during daylight hours. If utilizing trails, please remember to limit your group size and maintain a safe distance between groups.
Take a look at the recently updated Digital Rice Creek section for candid photos (Rice Creek Media) of people, places and things at Rice Creek Field Station.