Rice Creek Field Station, a unit of SUNY Oswego, is dedicated to the support of academic instruction, research, and public service in all aspects of natural history, especially the natural sciences and environmental education.
Located one mile south of the main campus, our year-round facilities provide opportunities for field-oriented biological and earth science teaching and research. Guiding this effort is the mission of Rice Creek to be a living laboratory for the advancement of knowledge through ecological research, education, and stewardship of the natural world.
Live Pivoting Webcam
Our pivoting webcam is being serviced and is showing limited views.
Live Bird Feeder Webcam
Our feeder webcam is experiencing intermittent outages. This issue is being looked into.
Visit Rice Creek
The Field Station provides public programs in nature education for groups and individuals, school-aged to adult. Four nature trails, open to the public, provide opportunities for hiking, snowshoeing and cross-country skiing. The Field Station building is open year round for the public to explore our natural history and art displays, and view wildlife.
Visit us
Trail Info
Canal Forest Restoration Project
The Canal Forest Restoration Project (CFRP) is on a mission to restore the presence of white oak and white pine trees in New York State's Canal Regions. For many generations, these trees were prized and over-exploited for building ships, barrels and structures and eventually were almost wiped out. This project aims to grow seedlings at Rice Creek and transplant them across the region.
Learn more and Support the CFRP
Upcoming Events and Programs
Research and Academics
There is a wealth of research opportunities for SUNY Oswego faculty, students and outside researchers. In addition to research, Rice Creek also supports courses and projects across a variety of disciplines including art, communication, computer sciences and natural sciences. Each year, over 100 students utilize Rice Creek facilities to conduct research, study our specimens and observe the natural history.
Learn more about Research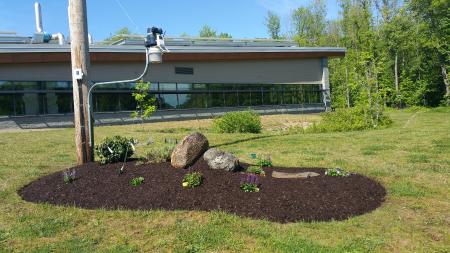 Weather Data
Get the latest weather information from our station at Rice Creek. We record minute-by-minute data on air, soil, and water temperature as well as precipitation, soil moisture, barometric pressure, wind speed/direction, and other metrics.
View Weather Data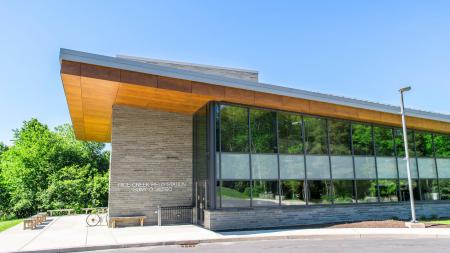 Top-notch Facilities
Rice Creek Field Station is a top-notch academic and research facility with an emphasis on sustainability. Facilities at the Field Station include a classroom, laboratories, a specimen collection room and an observatory.
See our Facilities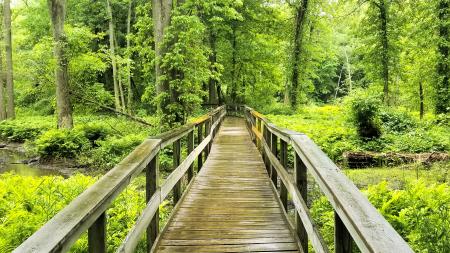 Support Rice Creek
By becoming a Rice Creek Associates member, making a donation, or volunteering your time you can help support our educational programming, research, conservation projects, and so much more!
Learn more
Hours
Building Hours
Monday–Friday 8am - 4:30pm
Saturday 9am - 3pm
Trail Hours
Dawn to dusk