From developing drugs that fight diseases to innovations in the energy sources that power our world, chemistry touches our lives everyday.
Our chemistry program offers a freshman seminar course to keep you informed about all the opportunities within college and our program in your first year. You become part of a small cohort for chemistry courses to increase your interaction with our faculty and with each other starting your freshman year. We will guide you starting from the start so you can achieve your after-college goals, whether going into a professional school (pharmacy, medical, dental, etc), doctoral program or industry.
Congratulations to the Department of Chemistry's Class of 2017
The Department of Chemistry celebrated one of its largest graduating classes ever at the commencement ceremony held on May 13th.
Dr. Kestas Bendinskas receives the 2017 President's Award for Scholarly and Creative Activity
He was awarded for his exemplary mastery of subject matter, effectiveness in teaching, and scholarly and creative achievements.
Learn more
Biochemistry student receives SUNY Chancellor's Award for Student Excellence
Biochemistry major Tatiana Gregory is one of four students to receive the 2017 SUNY Chancellor's Award for Student Excellence, which honors students achievements inside and outside the classroom.
Watch video
Faculty
At the core of our program is a supportive faculty who emphasizes mentorship and works side by side with our students in the lab. Many of our professors have received awards including Distinguished Teaching Professorships, Chancellor's Awards for Excellence in Teaching and Research Mentorship Awards, while some have earned national recognition for working on cutting-edge research problems.
Hands-on research experience
We encourage undergraduate students to pursue laboratory research and offer several opportunities to engage in year-long projects, many of which you can begin as early as your freshman summer. Projects have included work in cancer and anti-diabetic drug discovery, the effects of lead on the cardiovascular system, ecological and genetic studies, development of new polymers for drug delivery, the assessment of environmental factors such as e-cigarettes, forensic science and more.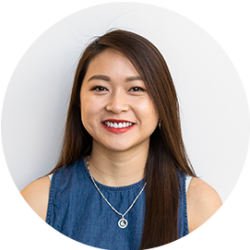 Student spotlight
Quynh Le, '20
Biochemistry
Biochemistry allows me to explore the medical field in many different aspects. Being a biochemistry student at SUNY Oswego has been a tremendous experience, there are so many opportunities for research and internships for me and anyone who enjoys discovering new things.
Student spotlight
Sam Waldron, '20
Adolescent education, chemistry
My major gives me the chance to be inspired by our amazing professors through their lectures. Seeing how much the faculty have accomplished in their field is sometimes surreal, but their dedication to the science lets me know that I made the right choice in my school.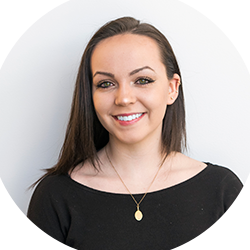 Spotlight
Manah Foll, '19
Biochemistry
Biochemistry is the perfect major for me because it's versatility allows me to have a broad range of career opportunities. I have been offered research options that allow me to work hands on in the lab with amazing doctors and researchers, working with them truly inspires me.
OFFICE
Chemistry Department
296 Shineman
Department Newsletter
 2017 coming soon