Facilities
The Chemistry Department has equipment and facilities compatible with an outstanding instructional and research program. You can work in newly designed research labs in the Shineman Center equipped with state-of-the-art tools.
Our department has six research (for individual faculty), seven teaching and three equipment laboratories including nuclear magnetic resonance, organic microwave and solvent purifier, and analytical and instrumental labs. In addition, the Shineman Center shares several research centers with other science departments.
Laboratories
Our department constantly improves its teaching facilities by introducing new equipment to educate students using latest technology. In addition, we regularly update the rigorous laboratory curriculum in preparation for your postgraduate career. Our labs include teaching and research spaces for analytical, instrumental, organic, inorganic, physical, forensic and environmental chemistries, and biochemistry.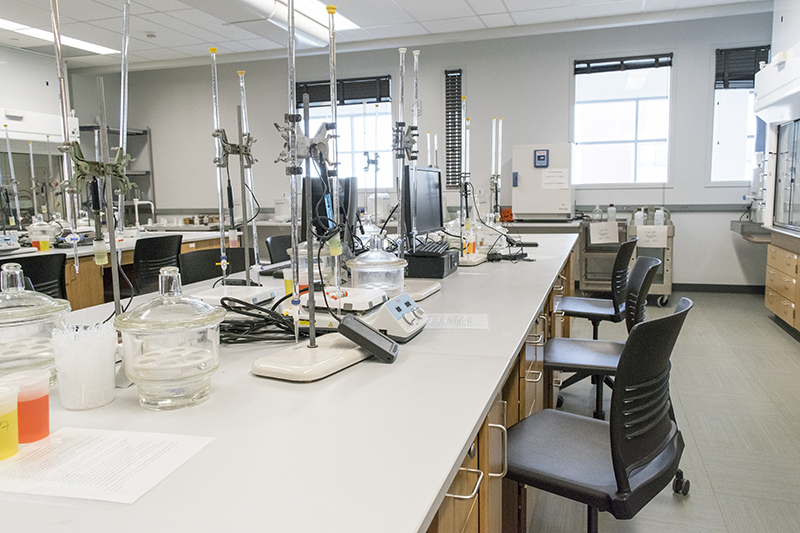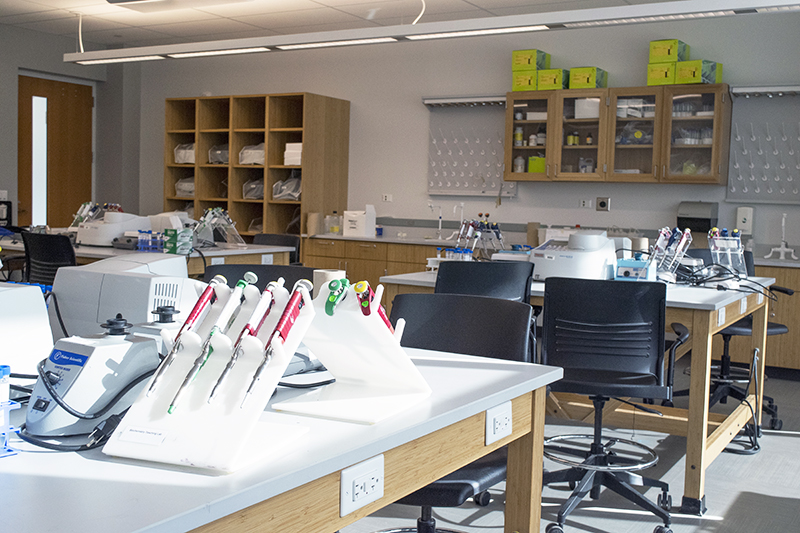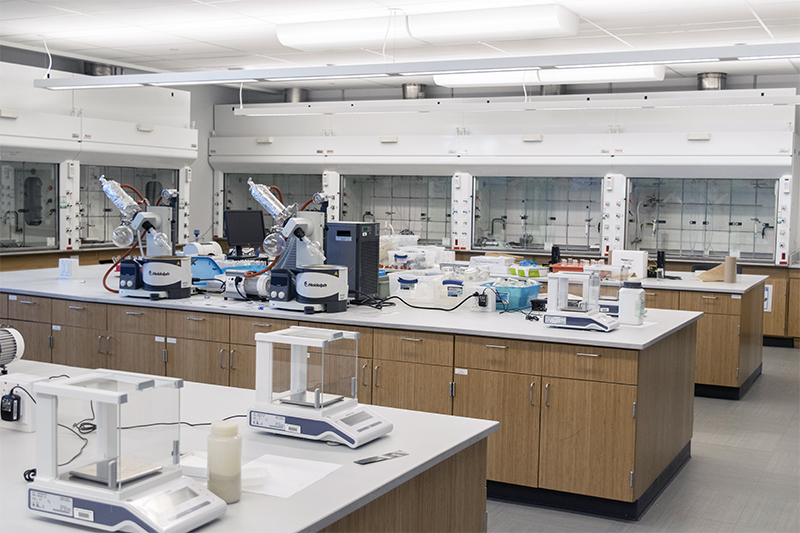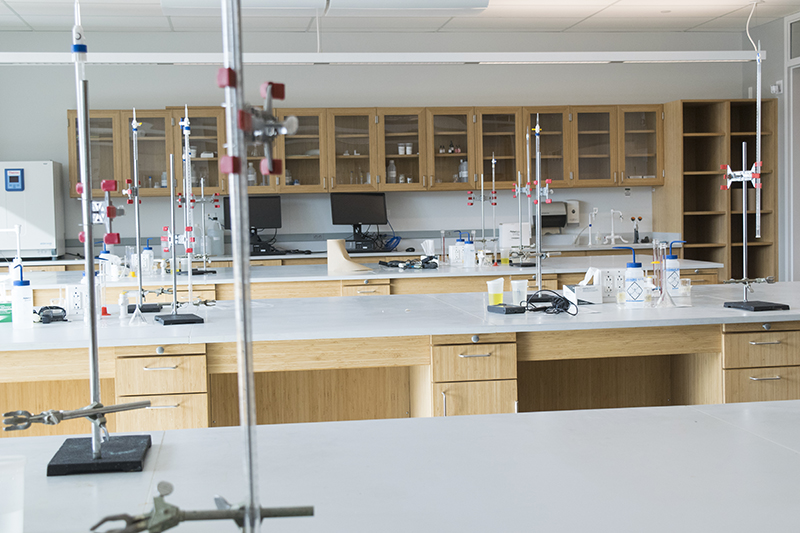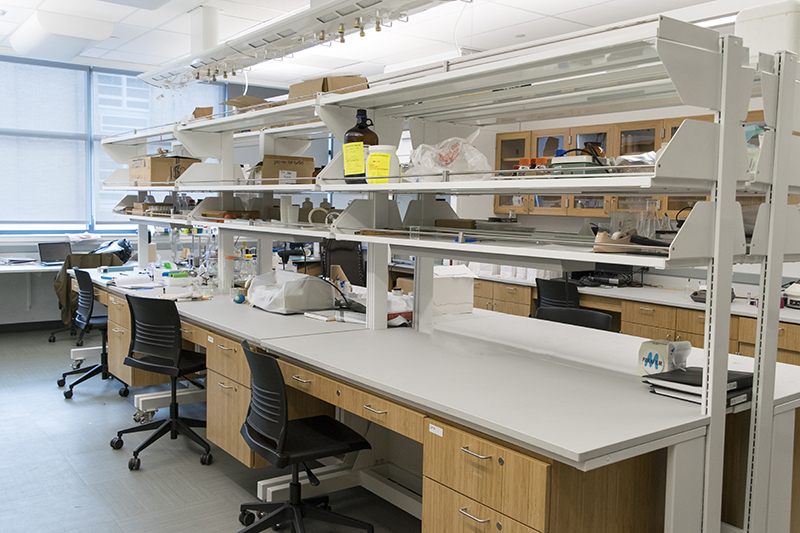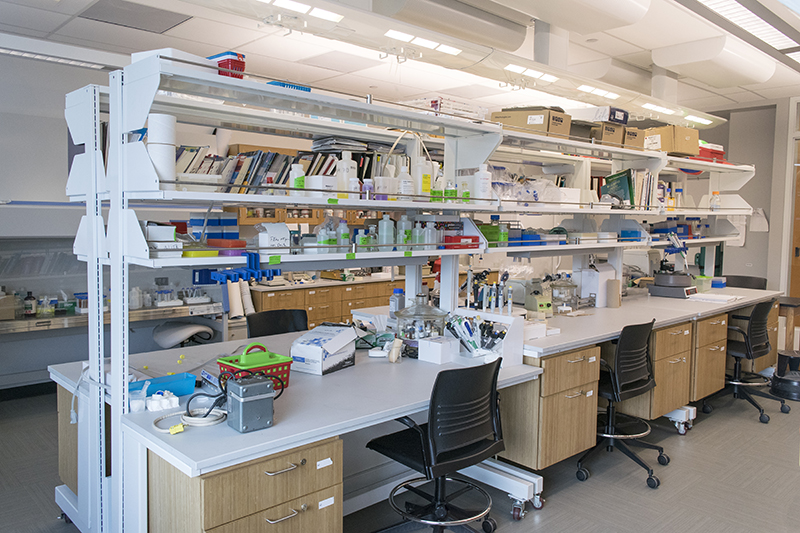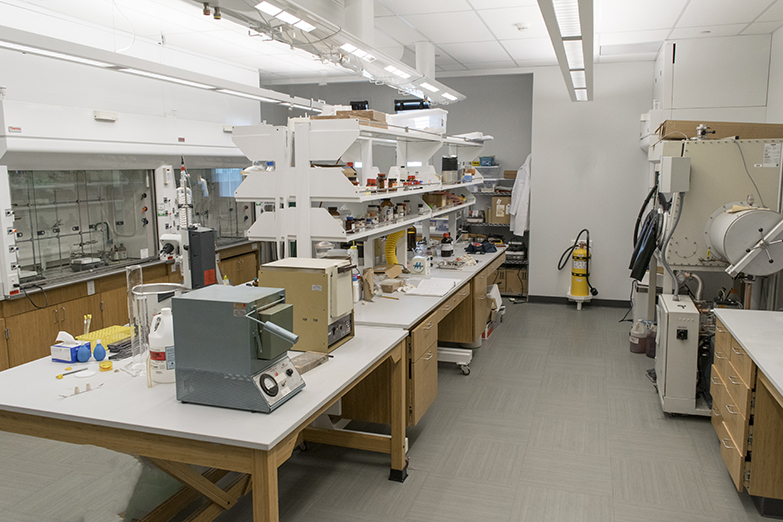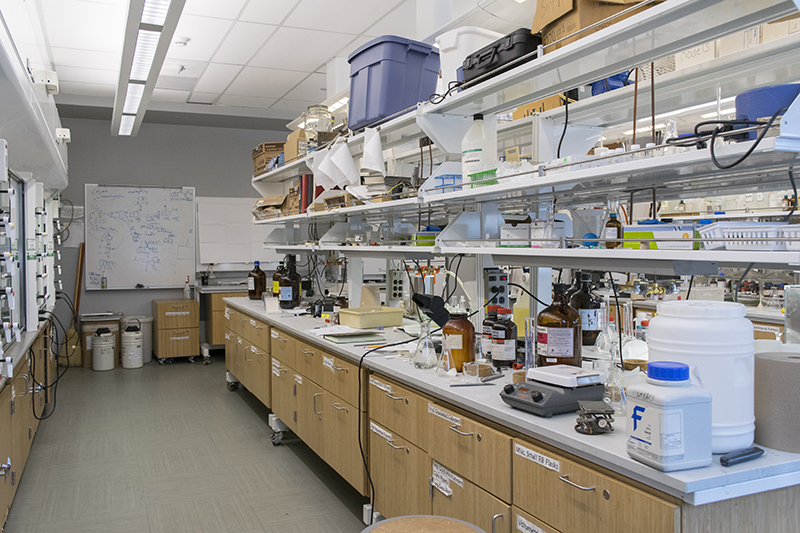 Shared labs
Environmental Research Center
The ERC specializes in the analysis of emerging and legacy contaminants in a variety of environmental matrices, and has two environmental chemistry laboratories equipped with research-grade analytical instrumentation for sample preparation and the measurement of organic contaminants in the environment. Past studies conducted in the lab include the analysis of native Alaskan foods and The Great Lakes Fish Monitoring Program - Lake Ontario Air Deposition Study (LOADS).
Molecular Biology and Biochemistry Center
The MBBC is a research and teaching facility that consists of several laboratories and offices in the east wing of the third floor of the Shineman Center. Students in this lab can sequence and label DNA, observe mammalian and bacterial cell cultures, and clone cDNA.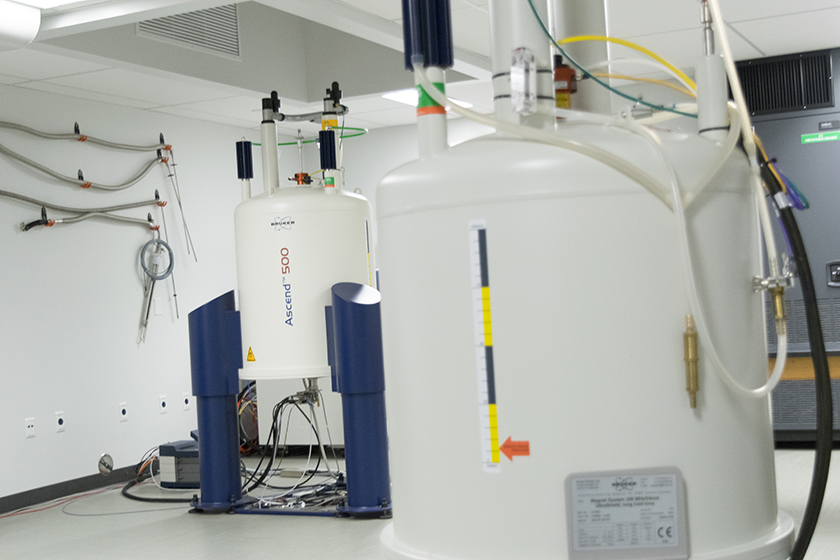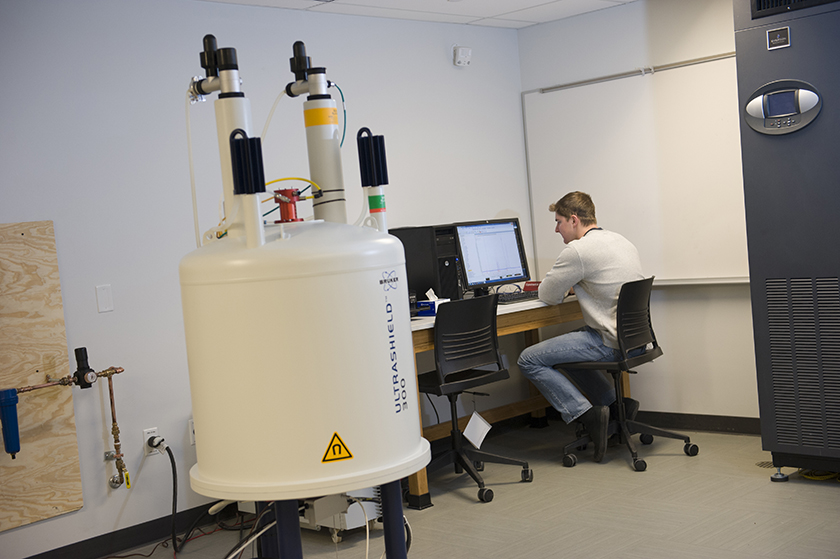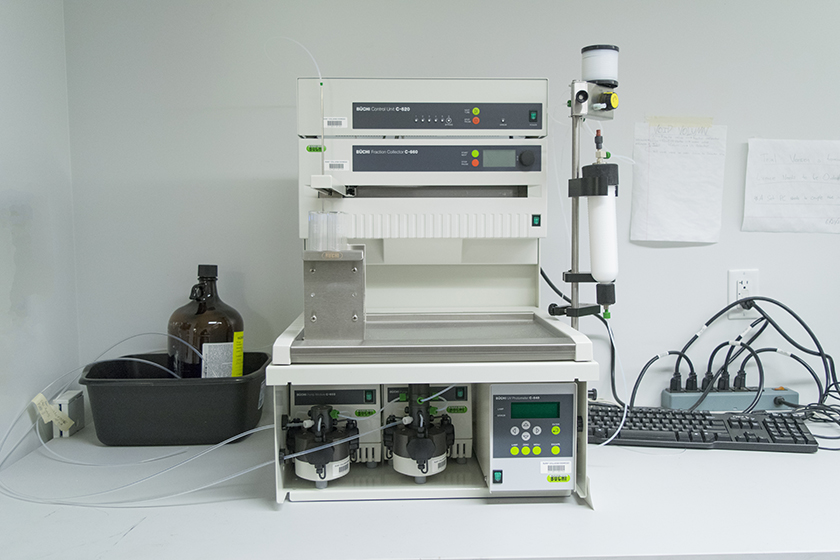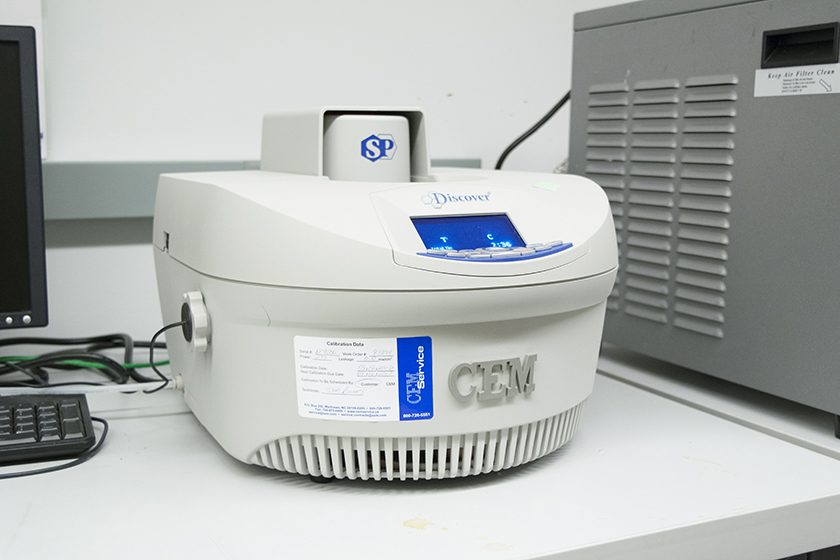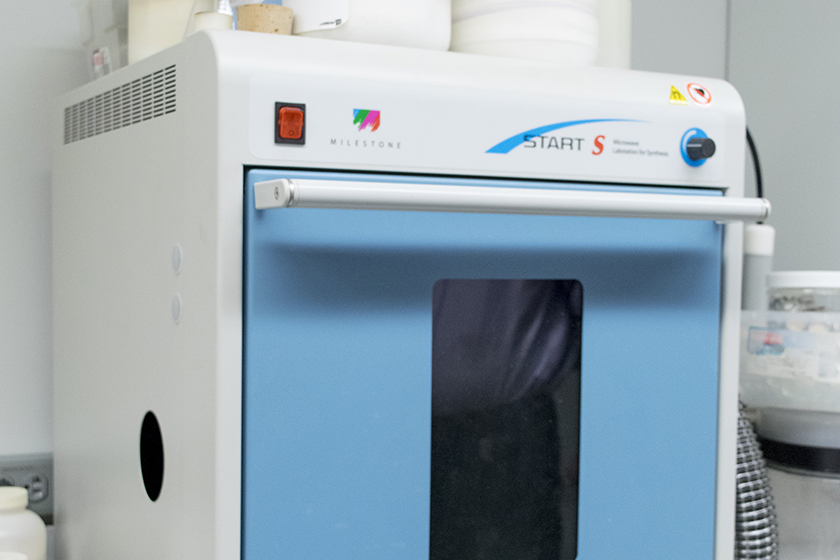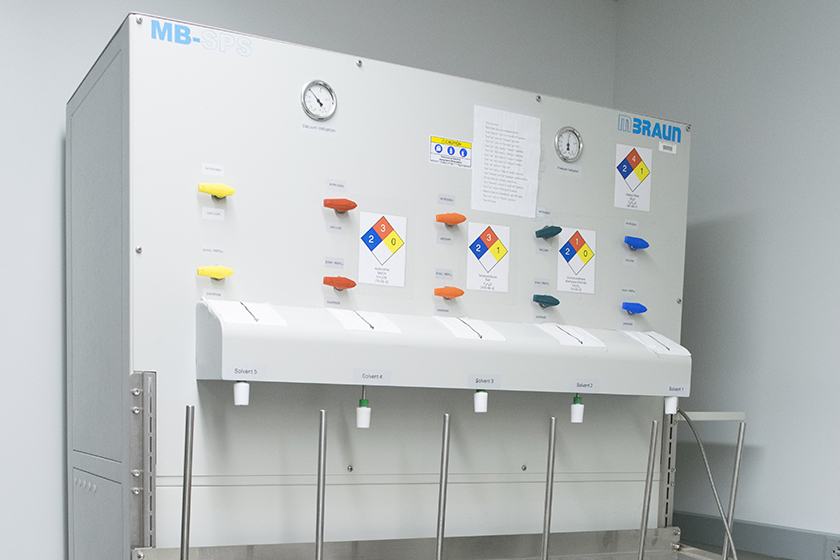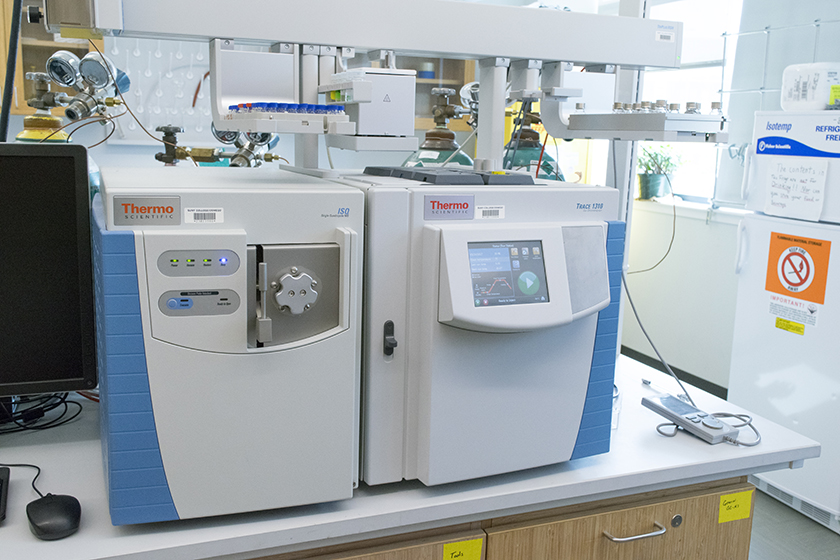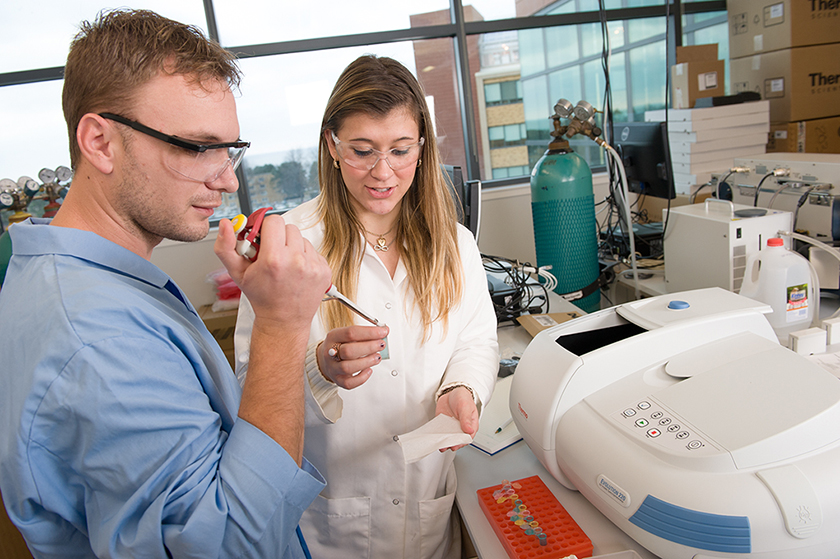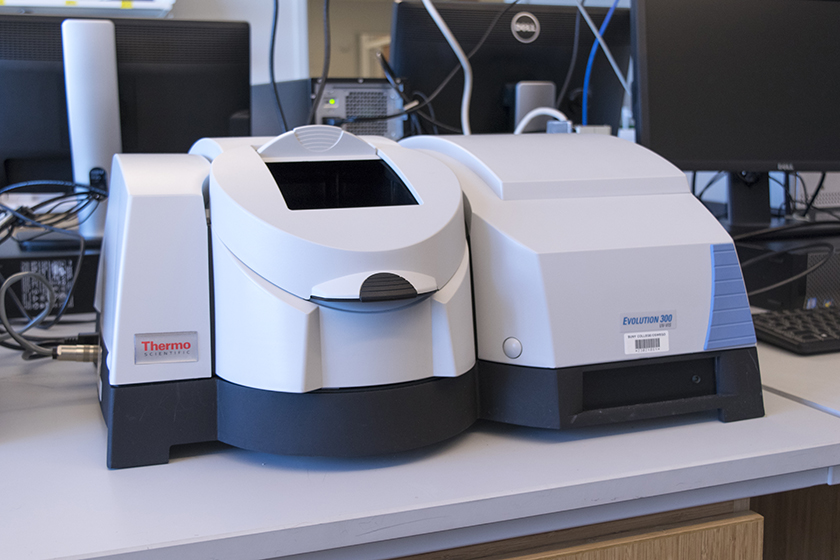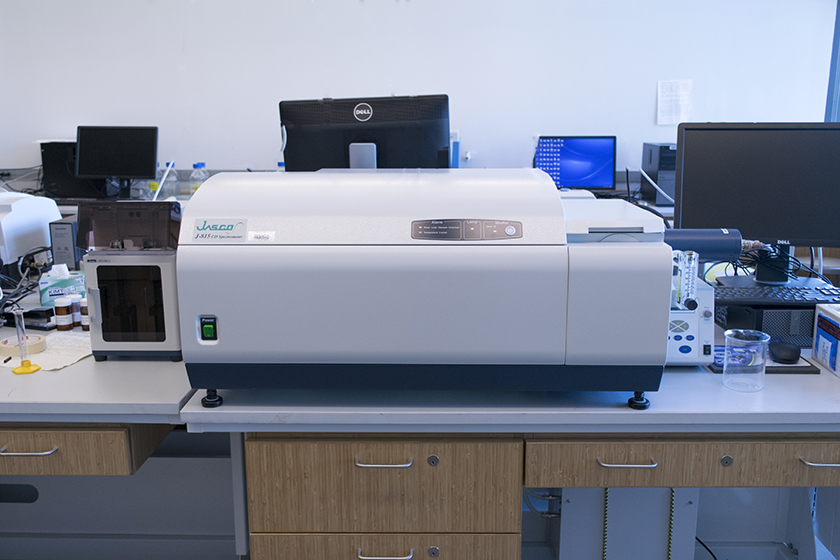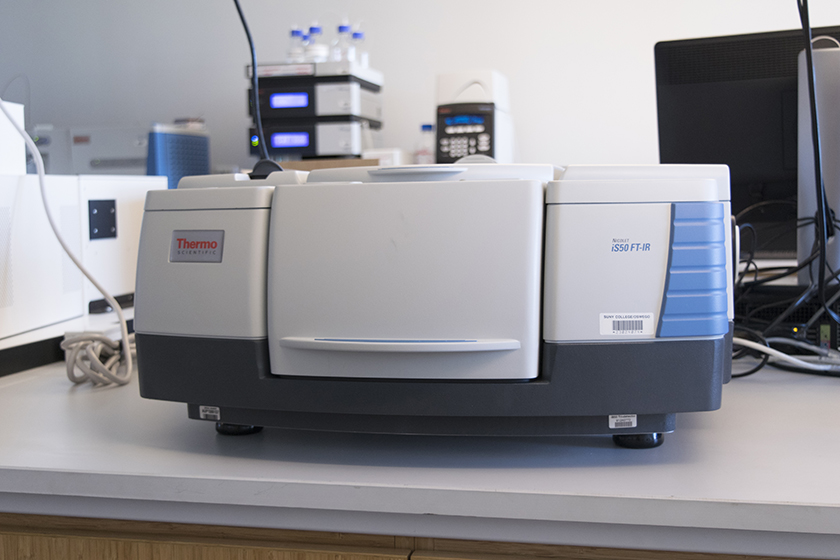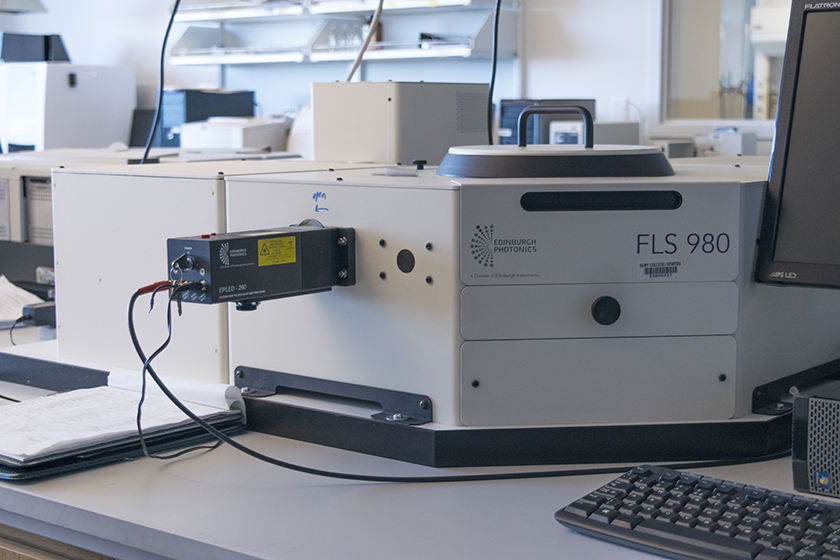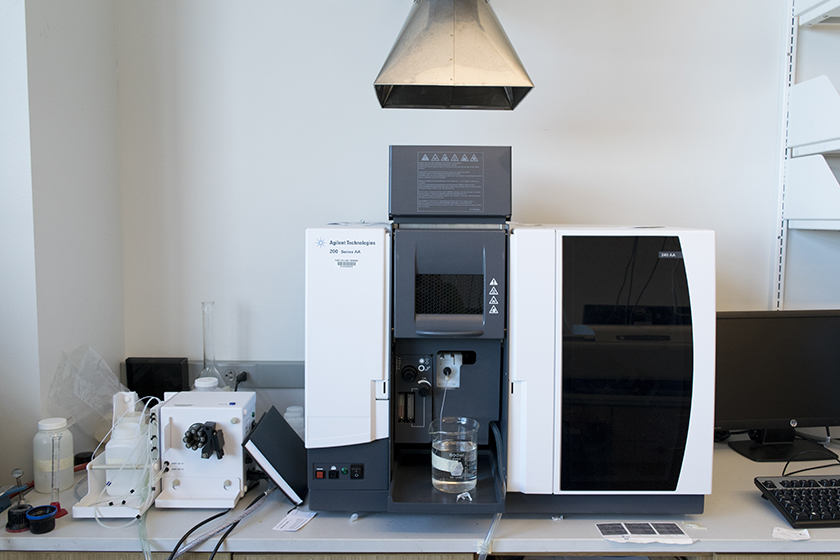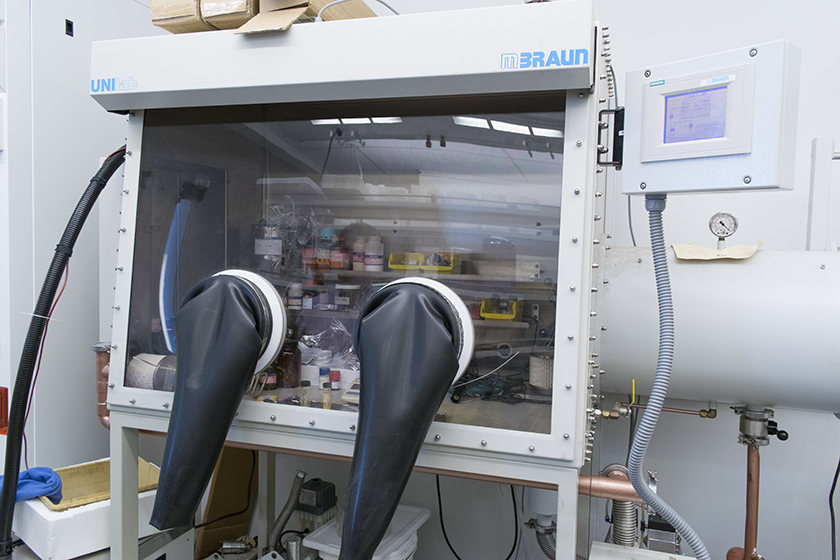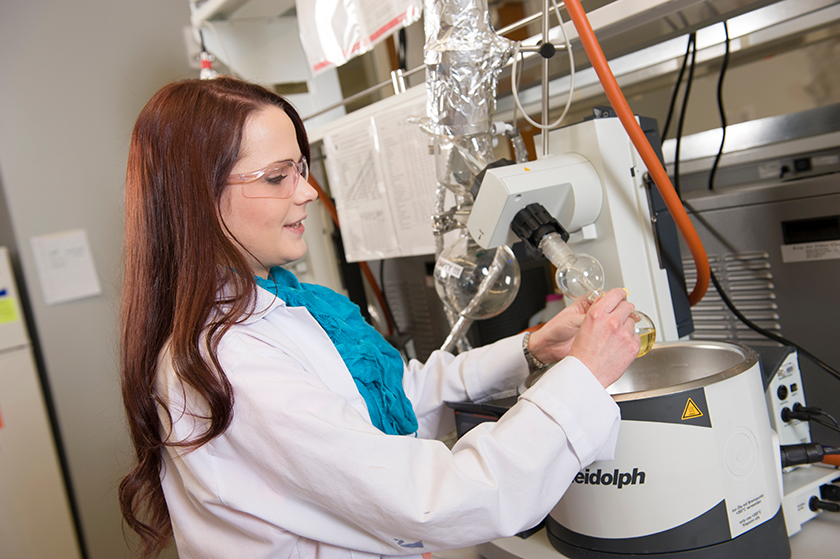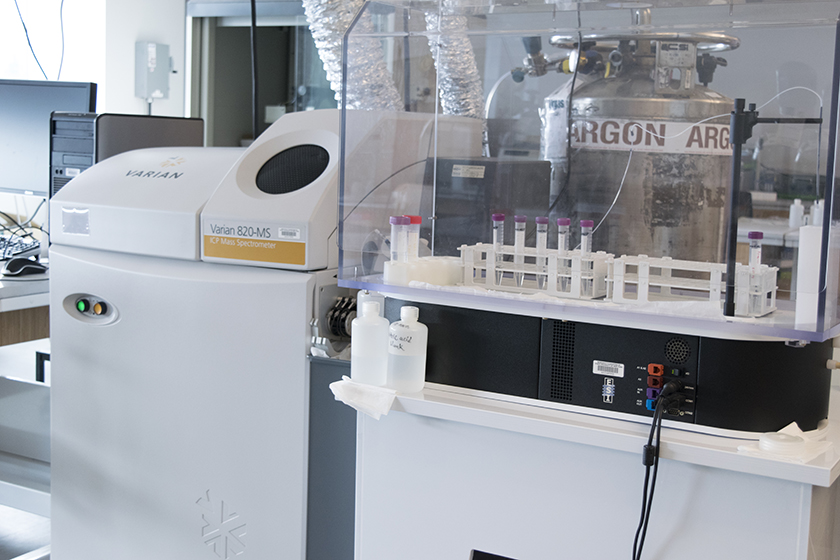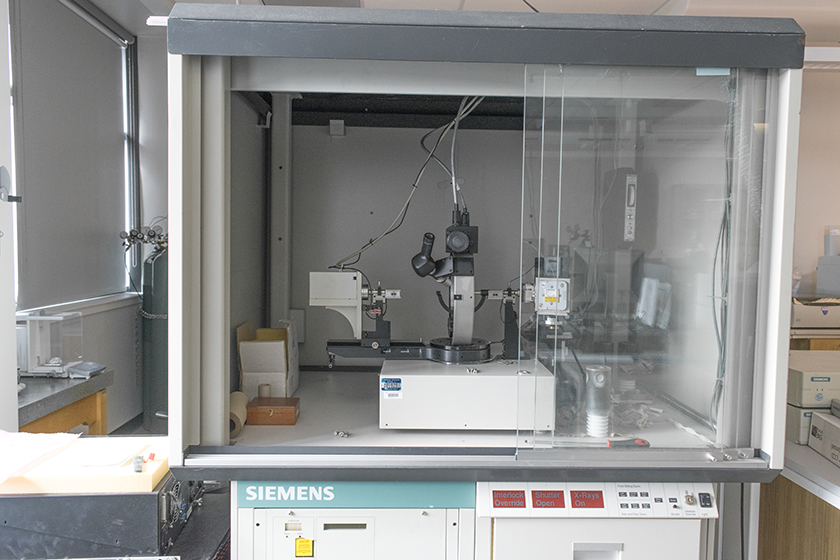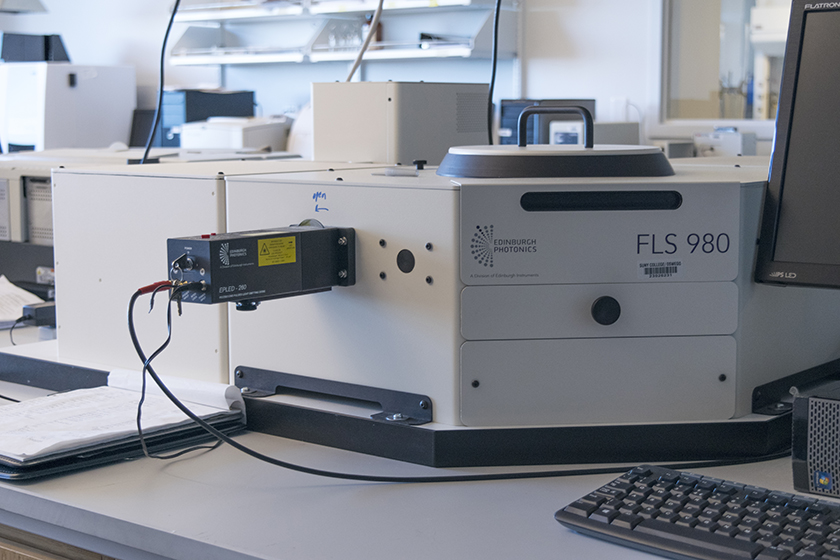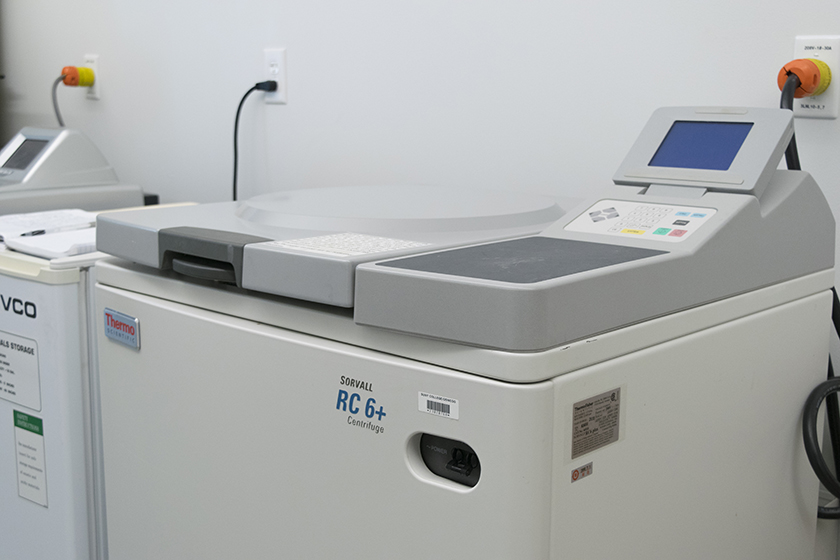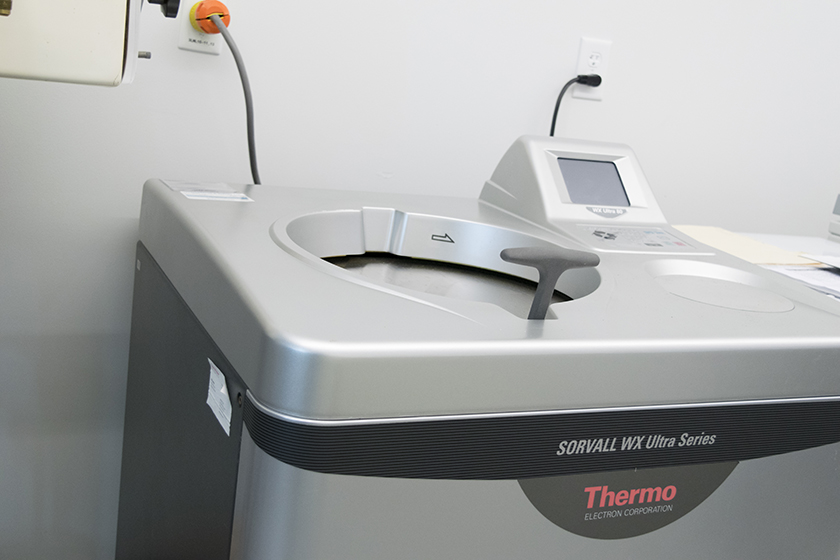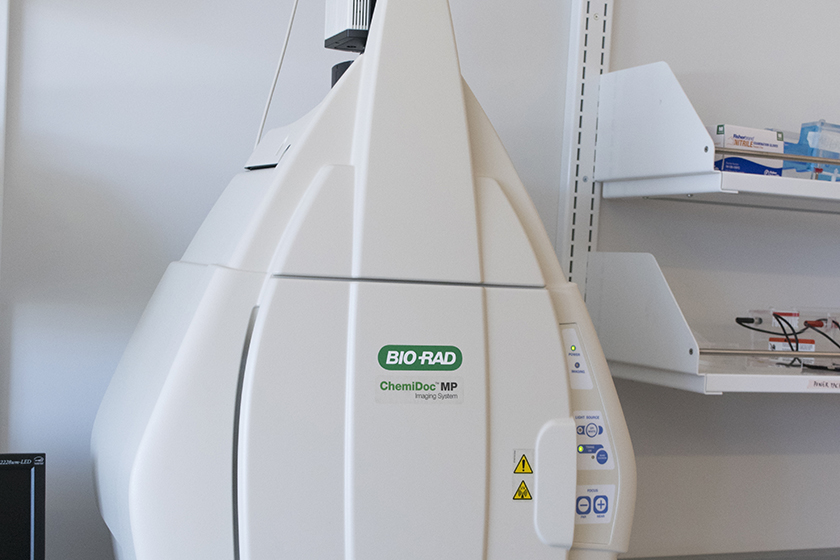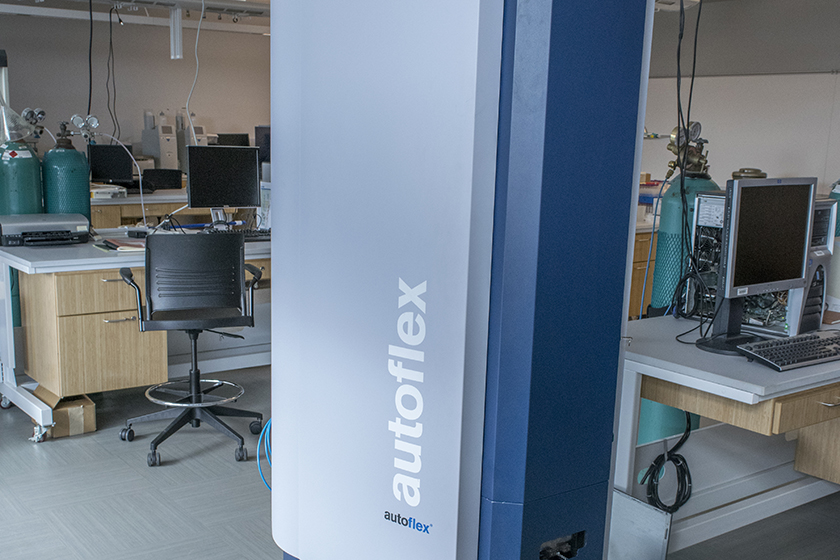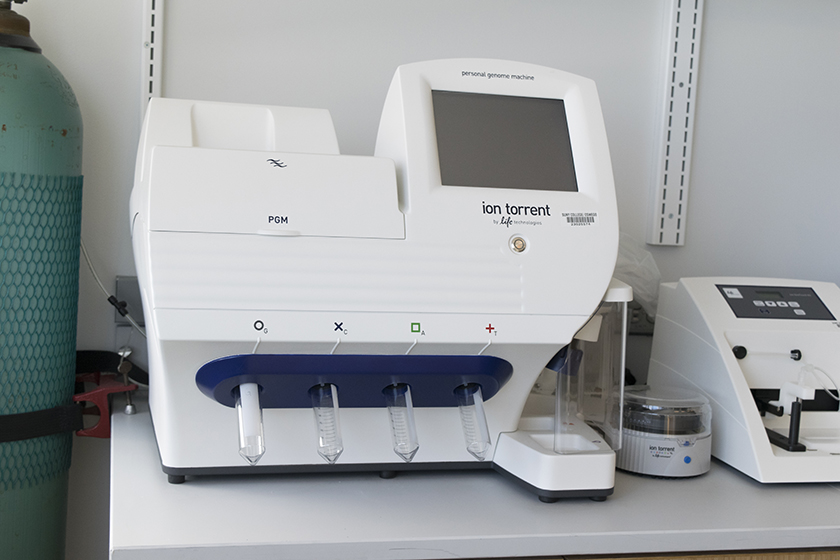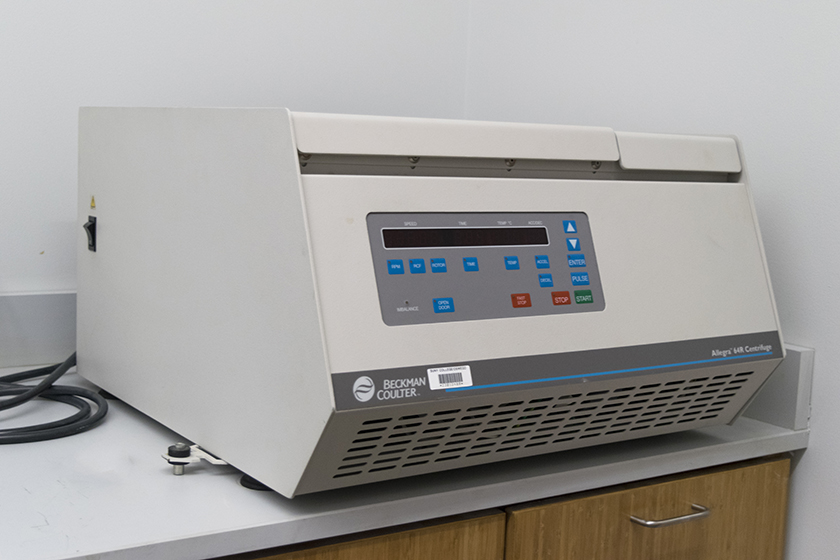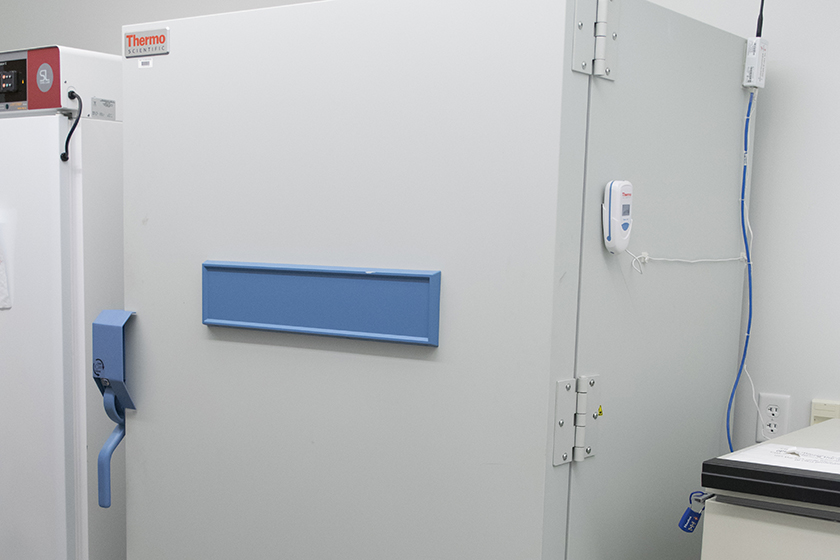 Some of the major equipment available for use in our program includes:
500 NMR: Bruker AVANCE III 500 MHz nuclear magnetic resonance (FT-NMR) spectrometer, and multinucleus probe
300 NMR: Bruker AVANCE 300 MHz nuclear magnetic resonance (FT-NMR) spectrometer with solid, inverse, and multinucleus probe
Büchi Control Unit C-620: chromatography
CEM Discover: microwave
Milestone Microwave: lab station for synthesis
M Braun solvent purification system
Thermo Trace 1310: gas chromatograph
Thermo LTQXL- LCMASS
Thermo Evolution 220 UV: visible spectrophotometer
Thermo Evolution 300 UV-Vis
J8115 CD: spectrometer
Thermo Nicolet i55U-FT
Edinburgh Photonics FLS980
Agilent Technologies 200 Series: atomic absorption
M Braun Unilab: glove box
Heidolph rotary evaporator
Varian 820-MS-ICP mass spectrometer
Siemens x-ray
Perkin Elmer elemental analysis
Sorvall RC6+ centrifuge
Sorvall WX Ultra Series centrifuge
Ion Torrent: personal genome machine
Allegra 64R: centrifuge
BioRad Chemi Doc MP: imaging system
Bruker Autoflex- MALDI protector
Revco Elite Plus- minus 90° celsius freezer
Thermo-Fisher ISQ TRACE 1300 gas chromatograph-mass spectrometer with FID, TCD, ECD, solid probe and autosampler
Thermo-Fisher UltiMate 3000: LC-Mass Spec liquid chromatograph-mass spectrometer with Diode Array Detector and fluoresence detector
Labconco- freezone lipholizer