After Oswego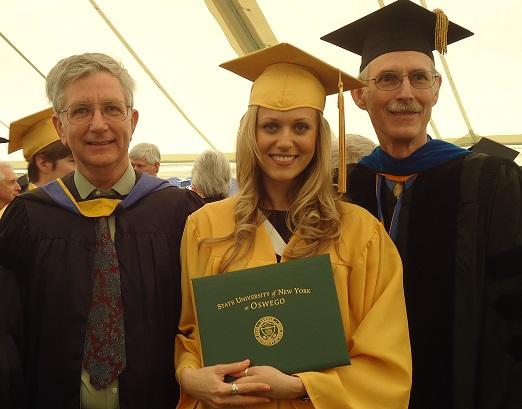 Successful graduates of the program pursue employment in the chemical and pharmaceutical fields, attend graduate programs in education, chemistry and biochemistry, and attend medical and optometry programs. Keep us up to date with your success after graduation.
Graduates of our program have worked at
GE
Johnson & Johnson
Global Foundries
Biogen Inc
Corning
Bausch & Lomb
Eli Lilly and Company
Our undergraduates have gone on to pursue advanced degrees at
Johns Hopkins
Notre Dame
Rensselaer Polytechnic institute
University of Nebraska Lincoln
Dartmouth
Texas A&M University
Bill Kaden, '03
Is a PhD student in Scot Anderson's laboratory at the University of Utah investigating the catalytic properties of metal clusters on surfaces. His work has recently been published in Science.
Shawn Larson, '06
Worked for Coca-Cola as a chemist before attending graduate school. He pursues his Ph.D. in organic chemistry at the University of South Florida working under Jon Antilla in organic methodology. His research was recently published in Organic Letters.