Your browser has JavaScript disabled. As a result, some features may not function properly. View chemistry programs
4+1 Pathway
Chemistry/MBA
Our unique 4+1 pathway allows a Chemistry Major to begin the MBA program during their senior year. Students in this pathway will obtain a Chemistry BA/BS, Business Minor, and MBA degrees over five years (few summer and winter session classes are included). For MBA, both on-campus and online options are available, therefore students may choose to complete their fifth year remotely. It will prepare the students who are interested in the business side of the chemistry, such as pharmaceutical sales, marketing, or management.
Minors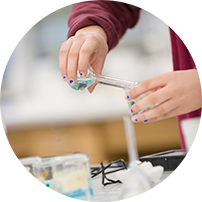 Chemistry
In a world where everything is becoming increasingly interdisciplinary, a chemistry minor would be an excellent complement to several majors, especially in biological science, physics, engineering, earth science and business. If you are already majoring in a science program, it may take less credits for you to complete the program due to similar course requirements.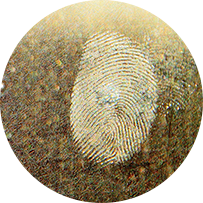 Forensic science
The forensic science minor has been developed jointly by the Chemistry and Public Justice Departments and is specifically designed for students planning careers related to law and law enforcement. The program strengthens the student's scientific background while, at the same time, giving expertise in the application of science to law.
The program includes two chemistry specific courses. CHE 305, Criminalistic Chemistry, is a survey of scientific techniques in collection, analysis and interpretation of physical evidence arising from a crime incident. CHE 405, Forensic Science, is an in-depth study of methods and techniques used in the analysis of physical evidence in crime lab. In addition, the program offers research opportunities related to forensic science.