Figure Skating Skills Development
Program Schedule
The schedule of Figure Skating Skill Development sessions for the current season can be downloaded (in PDF format) by clicking the following link:   (This link will be updated when Figure Skating sessions resume in September, 2022.)
About
SUNY Oswego's Figure Skating Skills Development program provides dedicated ice time for currently enrolled students to practice and advance their individual figure skating skills.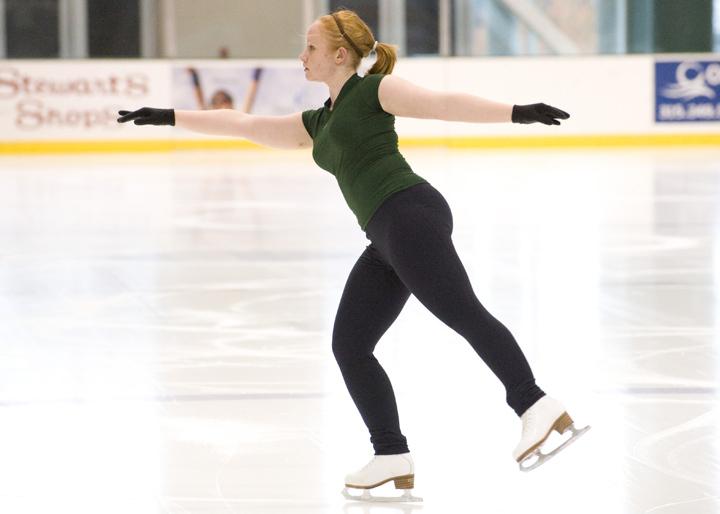 Participation in this program is open to SUNY Oswego students ONLY.  A valid SUNYOswego ID must be presented to the program coordinator before participation will be allowed.
There is no charge for participation in this program.
Participants MUST provide and only wear figure-style skates while on the ice.  The figure skates must be in safe, serviceable condition - with no rust on the blades.  Rental skate will not be available for this program.
Ice skating instructors/coaches will not be provided for this program.
Participants must be able to quickly stop and maneuver as needed.  This is not for beginner skaters.  The use of beginner skating aids ("pushers") is not allowed.