About Us
The student body in the Department of Technology consists of 200 undergraduates and 25 admitted graduate students. 
The Oswego Technology Student Association student club (also known as OTSA), housed on the second floor of Park Hall, offers a variety of programs to students willing to participate.

Most of the technology students enjoy the laboratory work best. Hands-on is their forte, and they are not afraid to use it! Activities and projects become life immersion activities, and sometimes much design work finds its way back to the dorms.  There is a mild sense of competition among the students that provides a positive outlet for this technical energy. Student competitions arise from time to time that truly test the abilities of each student.

The faculty at Oswego have always placed the student at the center of the university model. Research, writing, service, and curriculum development are all important to faculty, but it has been the  focus of this faculty to serve the student first -- and best!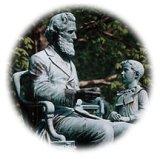 RELATED LINKS:
Fall Conference

Donate now to the Department of Technology
Looking for a technology teacher?
Send your job posting to: techdept@oswego.edu 
we will post it to our list of students