Department of Technology
The Department of Technology holds our central mission to prepare knowledgeable, skillful and technologically literate professionals to serve education and business. We present hands-on, technology-based undergraduate and graduate curricula to educate:
Technology teachers for schools (BS and MS degree, certified by New York State)
Technology managers for business (BS degree)
Graduates are encouraged to pursue career paths through their informed use of technology professional concepts, ethics and social justice. We aim to provide candidates with a wide breadth of skills, and to adapt to diverse and ever-changing scenarios. 

Mr. Richard Bush, Department Chair
richard.bush@oswego.edu
Department Secretary
103 Park Hall
315.312.3011
Mr. Ronald Alexander
Technology Management Internship Faculty Sponsor
ronald.alexander@oswego.edu
115 Park Hall, 315.312.6643
Dr. Mark Hardy, Graduate Program Coordinator
mark.hardy@oswego.edu
103B Park Hall
315.312.5760
School of Education
Dr. Laura M. Spenceley, Dean
302C Park Hall
315.312.2102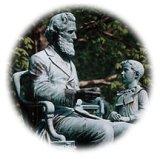 RELATED LINKS:
Fall Conference

Donate now to the Department of Technology
Looking for a technology teacher?
Send your job posting to: techdept@oswego.edu 
we will post it to our list of students