SUNY Oswego is committed to being a leader in sustainability, improving the environment and developing a deeper awareness of environmental and technological developments.
The Sustainability Office is dedicated to maintaining the campus-wide focus on our continuing efforts to develop students with the intellectual capability, skills and technology to become environmental stewards of the future.
Our office compiles a compendium of each years projects and initiatives to share our successes and experiences with the community. To view our yearbooks feel free to click here, or check out our Sustainability Projects page for more information.
FIND OUR EARTH WEEK SCHEDULE HERE


earthweekposter.pdf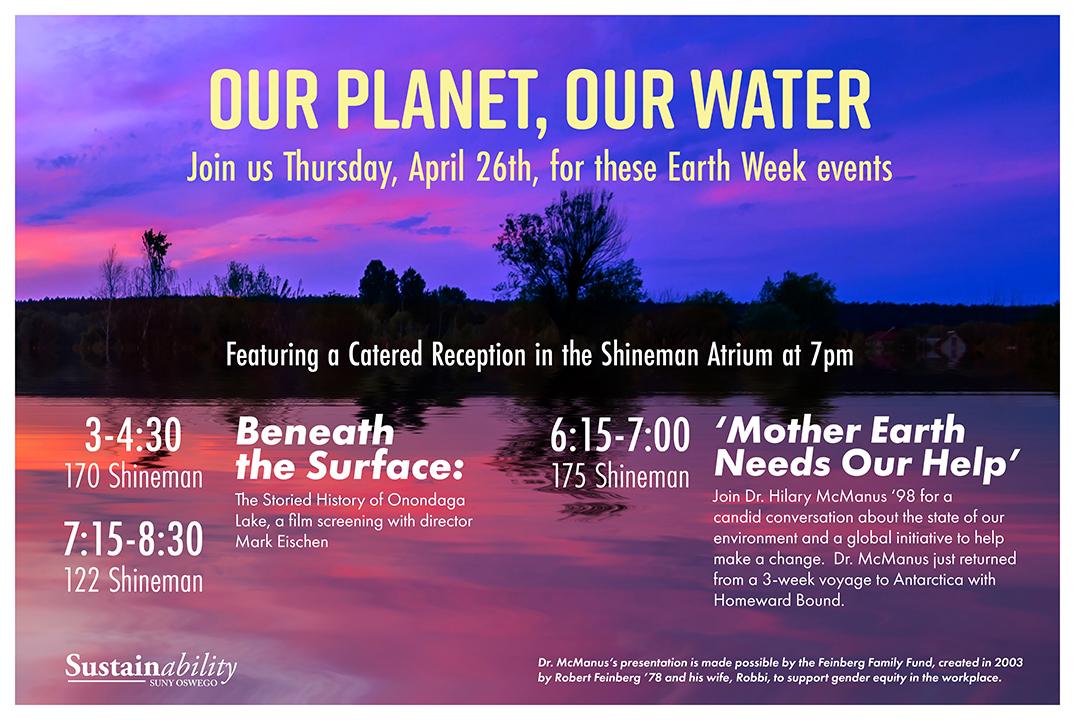 We're Hiring - Click Here

Our Current Projects
Spotlight
Peterly Jean-Baptiste, '18
Campus Outreach Intern
"Going to the grocery store with a reusable bag isn't only sustainable, it helps you save money as well because you're more likely to buy less."
Spotlight
Paul Farinelli, '18
Graphic Design Intern
Paul's sustainability tip is to consume less animal products. "I'm vegan and while that diet isn't right for everybody, we all definitely benefit from limiting our consumption of meat. Animal products simply aren't as necessary as we tend to believe."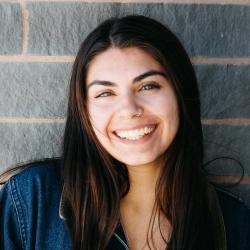 Spotlight
Ceseley Mulligan, '19
Graphic Design Intern
Ceseley's sustainability tip much like Paul's is "cutting meat and dairy out of your diet as frequently as possible because that industry has a really horrible environmental impact on our planet."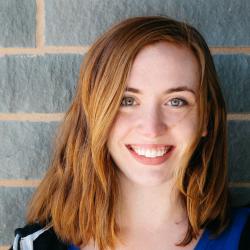 Spotlight
Becky Nesel, '19
Social Media Intern
 "Use as little plastic as possible like reusable mesh produce bags, cloth shopping bags, reusable cups and straws. It goes a long way."
Spotlight
Nathalie Pena, '18
Web Editor Intern
"Using mason jars instead of plastic cups is a cute and eco-friendly way to enjoy a smoothie or any other drink."
Spotlight
Theresa Personna, '19
Public Relations Intern
"If the distance isn't too far, walk to where you have to go. You'll get sun exposure and you won't waste gas either."