Permaculture Living Lab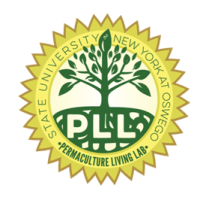 Using permaculture principles and techniques, the Permaculture Living Lab (PLL) will mimic natural systems to create a thoughtfully designed landscape which maximizes beneficial interactions among plant, insect and animal species. This lab will function a lot like a forest, and in fact, permaculture techniques are often used to create "edible forest landscapes."
The PLL is located on the Lee Hall Quad, between Lee Hall, Wilber Hall and the Shineman Center. Students, faculty, staff and community members are collaborating to create a natural, productive learning space. The laboratory will act as a dynamic landscape for all visitors to observe, interact with and influence ecological processes. Upon maturity, the garden will provide community members with an abundance of nutrient-rich, organic food.  
Experts in beyond-sustainable living, including students, faculty and local and international community members, are invited to come together in the PLL to share their knowledge of hands-on skills and techniques. The lab will be a place to research, practic, and perfect these skills, a place to cultivate beauty and root the SUNY Oswego community in its own unique landscape. 
What does this mean for students, or any Oswegonian? 
It is open to the community to harvest food and learn from
The community can be involved with the maintenance, solutions, and projects/research in the garden.
It can be up to the community of what food (apples, raspberries, etc.) or ideas to incorporate sustainably into the garden.
The outdoor commons includes Wi-Fi and a place to enjoy the environment.
Location
Adjacent to the Shineman Center, Lee Hall and Wilber Hall, the PLL sits in an area highly trafficked by students of STEM and education programs, but its proximity to recreational facilities in Lee Hall makes it an ideal place to stop for a healthy snack before or after a workout! In this location's current state, the site could be considered marginal land in that the soil is in poor condition and the landscape is prone to erosion and flooding.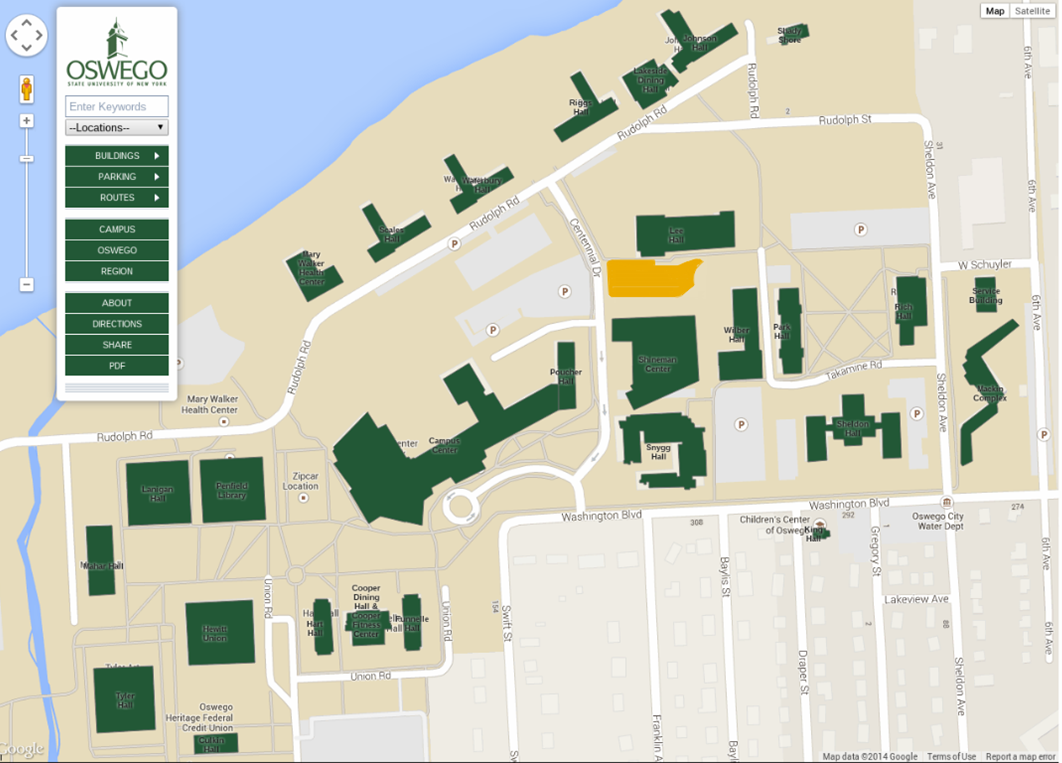 Campus map with PLL site in yellow
PLL location north of Shineman Center; construction trailers are now removed and PLL installation has begun.
Why place a living lab on what could be considered a not-so-ideal space? The way the PLL is designed will actually vastly improve this landscape, adding considerable nutrients to the soil; in fact, the more the PLL is developed and used, the better the soil will become. Additionally, the PLL will be shaped with the landscape. Instead of forcing the environment to "behave" by adding drains and wasting the precious resource of storm water by directing it away from the site, we will use the slope to our advantage, installing specially designed Hugelkultur beds to catch and store water to help plants grow on the site.