Giving Tuesday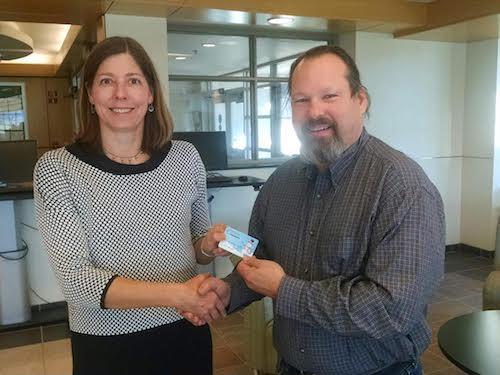 Kate Anderson
from our Admissions office is the lucky winner
this week in our special SEFA Giving Tuesday drawing. 
Her donation to the 2017-2018 SEFA Campaign made her eligible.
She won a $100 VISA gift card thanks to a very generous donation from our friends in UUP.
Shown here is Kate along with UUP Oswego Chapter President Bill Canning.
Congratulations Kate!