SUNY Oswego SEFA partners with many organizations doing important charitable work across Oswego County. Below are non-SEFA events hosted by our community partners for those interested in offering them additional support.
Fishing Charter Raffle | Now through Nov 5
Oswego Elks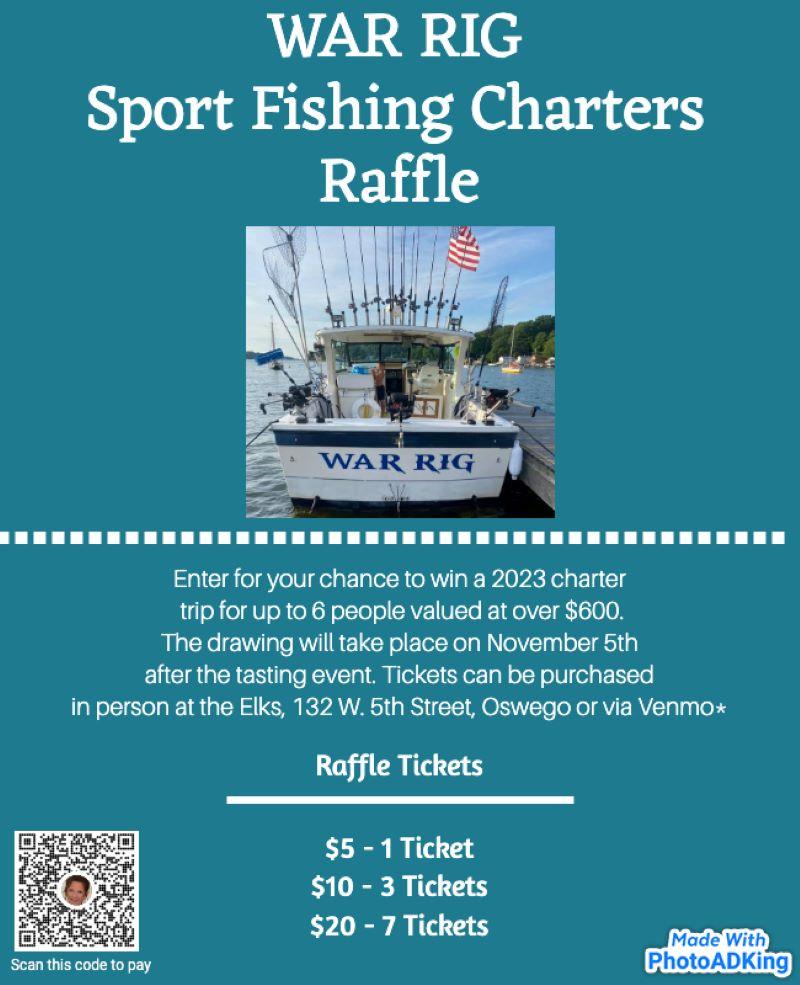 Alt text:
WAR RIG Sport Fishing Charters Raffle
Includes an image of the boat.
Enter for your chance to win a 2023 charter trip for up to 6 people valued at over $600. The drawing will take place on November 5th after the tasting event. Tickets can be purchased in person at the Elks, 132 W. 5th Street, Oswego or via Venmo.
Raffle Tickets: $5 - 1 Ticket, $10 - 3 Tickets, $20 - 7 Tickets.