SUNY Oswego Facilities Services' mission is to ensure a safe, clean, comfortable, attractive and sustainable physical environment for the campus. Through the inclusion of the Oswego community on campus and the preservation of valued traditions, the department provides a campus experience of the highest standard. Across all branches of the department, Facilities Services necessitates production and performance to parallel that of the SUNY Oswego experience as a whole.
Campus Outages
There are currently no outages.
News and announcements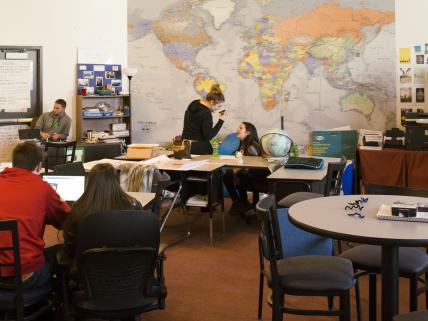 Some students need a different school setting to maximize the learning experience. Having access to the CiTi BOCES site in Sheldon's basement gives students a taste of a different learning environment with access to college resources.
Learn more