SUNY Oswego Facilities Services' mission is to ensure a safe, clean, comfortable, attractive and sustainable physical environment for the campus. Through the inclusion of the Oswego community on campus and the preservation of valued traditions, the department provides a campus experience of the highest standard. Across all branches of the department, Facilities Services necessitates production and performance to parallel that of the SUNY Oswego experience as a whole.  

Campus Outages
Unplanned
Feb 16 2018 - 12:00pm Until Further Notice
Culkin Hall
Unplanned
Feb 14 2018 - 10:30am Until further notice
Seneca Hall
Unplanned
Feb 12 2018 - 8:30am Until further notice
Onondaga Hall
News and announcements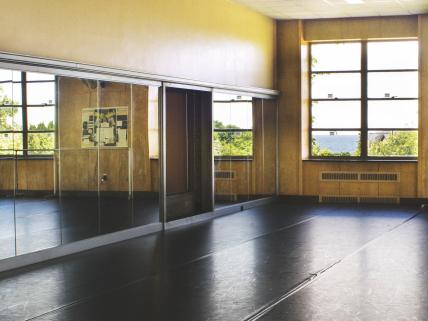 Tucked away in the northeastern corner of the third floor, Lee Hall's dance studio is an important resource for the SUNY Oswego campus. Availability is capitalized on by several student organizations, from the Del Sarte dance group to the African Student Organization.
Learn more