SUNY Oswego Facilities Services' mission is to ensure a safe, clean, comfortable, attractive and sustainable physical environment for the campus. Through the inclusion of the Oswego community on campus and the preservation of valued traditions, the department provides a campus experience of the highest standard. Across all branches of the department, Facilities Services necessitates production and performance to parallel that of the SUNY Oswego experience as a whole.  

Campus Outages
Unplanned
Mar 9 2018 - 3:45pm Until further notice
Culkin Hall
Unplanned
Mar 7 2018 - 12:00pm Until further notice
Riggs Hall
Unplanned
Mar 6 2018 - 11:45am Until further notice
Village Townhouse F
News and announcements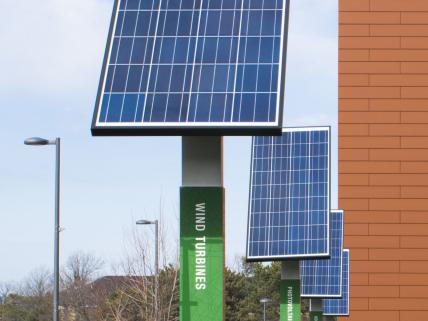 What does it take to blaze a trail to environmental balance? With buildings like Rice Creek Field Station and the Shineman Center at the forefront, SUNY Oswego is working to create an ecologically responsible campus.
Learn more