During October 27 - November 2, a festive week of events and open houses welcomes the community, alumni and all of campus back to the college's renovated home for the fine and performing arts.
A two-year, $22.2 million first phase of 48-year-old Tyler Hall's rejuvenation has produced a sweeping new lobby with a curved-glass theater facade; state-of-the-art performance, rehearsal, recording and gallery spaces; and a running start on the $18 million remainder of the project, already under way through 2018. 
PERFORMANCES AND EXHIBITIONS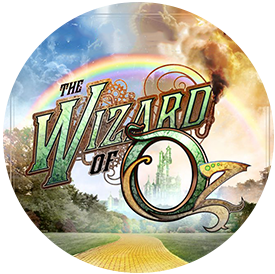 Oct. 27, 7:30 pm; Oct. 28, 7:30 pm; Oct. 29, 3 pm
Waterman Theatre
L. Frank Baum's classic and timeless tale re-opens our renovated Waterman Theatre. Featuring the songs we love to hear, director Jonel Langenfeld sets Dorothy's adventure along the train tracks, "riding the rails" of the Midwest and turns up the beat with a steampunk bent. Learn more
GET TICKETS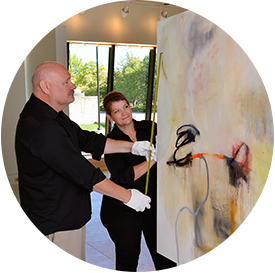 Oct. 24 - 30, Tyler Hall Gallery
A variety of renowned artists, some with Oswego ties, relaunch Tyler Art Gallery in grand fashion. Also includes student art teachers and their students and mentors from three area high schools. Learn more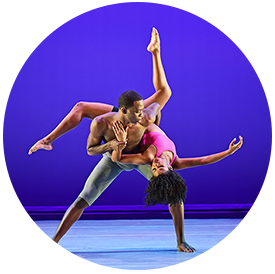 Nov. 2, 7:30 pm, Waterman Theatre
One of America's most beloved dance companies returns to the Artswego stage. Sylvia Waters, founding artistic director, received an honorary doctorate from SUNY Oswego in 1996. Her successor Troy Powell carries forward and refreshes the Alvin Ailey vision of artistic excellence and outreach. Learn more
GET TICKETS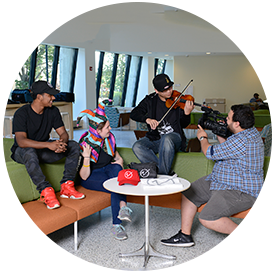 Oct. 27, 3 pm, Waterman Theatre
Digital-Social-Mobile: How Media Trends Impact Theatre, Art and Music 
Join Sean McAllister, moderator and executive producer/co-host at Las Vegas Fox affiliate KVVU and panelists George "Nick" Gianopoulos, '07, a Los Angeles-based composer; Lifetime reality series "Pitch Slapped" star Diana Presler, '96; visiting assistant professor of theater/actress Mya Brown; and Michael Yoon, '00 a communications manager and graphics specialist at Princeton University. Learn more
Career Connectors
Oct. 27, 4:30 pm, Hewitt Union Ballroom
Invited alumni will advise and encourage students in future careers in the communications fields.
Tyler Hall Campus Open House
Oct. 28, 2:30 - 4:30 pm, Tyler Hall
Tours, performances and refreshments. Mini music performances by students, faculty and alumni in new rehearsal spaces; tours of new or renovated spaces, such as the recording studio and Waterman Theatre; and a juried art show " Restart Art" in Tyler Art Gallery.
Help us remember Tyler Hall history through your own stories! In celebration of the re-opening of the renovated Tyler Hall, we invite you to participate in Tyler Tales. Learn more
Careers in the Arts Alumni Panel
Oct. 29, noon - 1 pm, Tyler Hall
SUNY Oswego alumni discuss their professional work and tips for how to make it in the world of arts.

Tyler Hall Community Open House
Oct. 29, 1 -3 pm, Tyler Hall
Enjoy family-themed events themed around The Wizard of Oz, tours, refreshments and surprises!
Communication Studies Alumni Reunion
Networking Fair- Oct. 29, 3pm, Marano Campus Center
Cocktail Reception- Oct. 29, 4:30 pm, Sheldon Hall
Dinner and Keynote Speaker- Oct. 29, 6 pm, Sheldon Hall Ballroom
Join us for an evening of networking cocktails, dinner and to top it off a keynote address from Joan Reinhart Cear '80, Senior Vice President, at Kellen. Joan manages the communications professionals and client programs based in the company's New York City and Washington, DC offices. Learn more
Contact
School of Communication, Media and the Arts