Facilities
Between our renovated arts building Tyler Hall, modern spaces for clubs in Marano Campus Center and digital labs in Lanigan Hall, we offer you the most updated equipment and knowledgeable faculty members to help you say, create, master and achieve your ideas.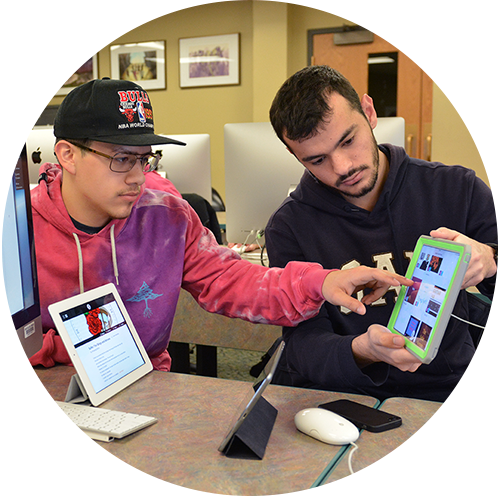 Art and Design
Tyler Hall
Home to the art program for over 60 years, Tyler Hall's recent renovations have crafted spacious, state-of-the-art studios and lab spaces that support student endeavors. Labs and studio support design, painting, printmaking, drawing, illustration, sculpture, ceramics, photography and many other creative pursuits. In these spaces, students can learn to both nourish their creativity — with the support of faculty feedback and mentoring — while enjoying a top-tier professional environment.
Lanigan Hall
Lanigan provides support for emerging digital media areas including graphic design, 3-D modeling and animation, motion graphics, web design and multimedia. Our two state-of-the-art digital media studios, an audio/video projects studio, and a portfolio preparation and framing studio help students graduate fully prepared to enter professional life.
Studios and labs
Students can have 24/7 access to most art department studios, while studios and labs that require a technician have ample open times, including late nights and weekends.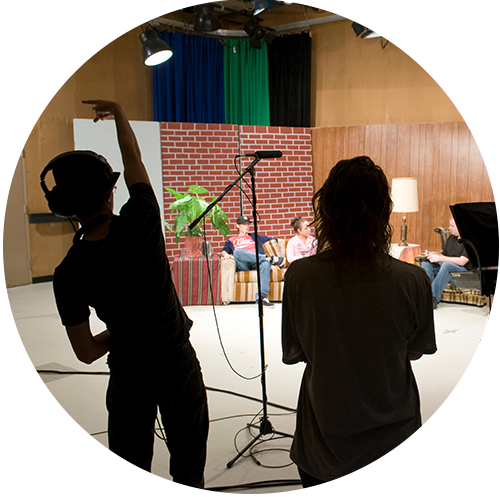 Communication studies
Our department operates two digital television studios, one of which is a six-camera, high-definition facility, as well as high-definition video editing suites, a recording studio and multiple radio labs. The Center for Communication and Information Technology houses computers with Adobe Creative Suite for graphic design, screenwriting and publishing.
In the Marano Campus Center, communication studies sponsors a fully equipped student radio station WNYO-FM and student television station WTOP-TV, which is housed in the Al Roker television studio. Our facilities are linked to the Central New York community via Time-Warner Cable System and we are CNN News Source affiliates. The Oswegonian, our student newspaper, has won numerous awards.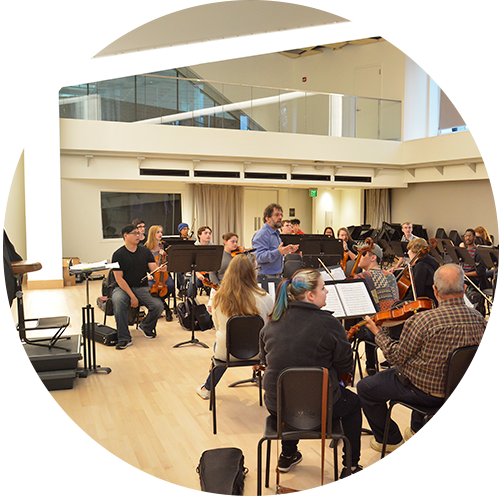 Music
The recently renovated 410-seat Waterman Theatre is the site of many large ensemble concerts and large-scale combined works. The music department also operates two fully-outfitted recording studios, MIDI lab, large rehearsal rooms, more than 50 pianos and a piano lab.
Our tunable rehearsal spaces utilize acoustical panels that can be positioned to absorb or diffuse sound. This allows a single space to produce clean professional acoustics for both vocal, instrumental practice or performance.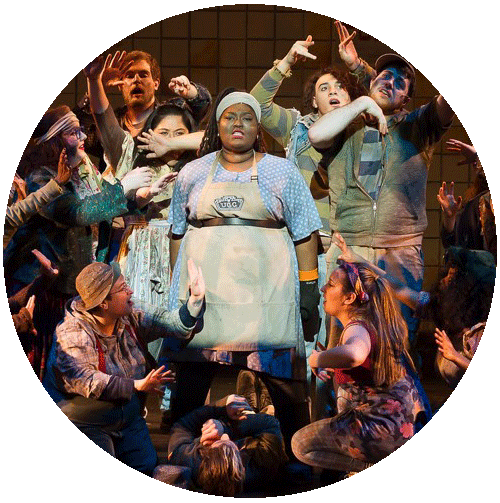 Theatre
Students are at the center of the creative experience in the theatre department, as evidenced by the renovated performance and support spaces. The Costume Shop, Scene Shop, Waterman Theatre and Lab Theatre renovations are complemented by a brand new Light Lab, Design Classroom, Craft Room, redesigned dressing rooms, and a multi-purpose room with a sprung floor. 360
°
photos of support spaces and performance spaces are available on the
departmental webpage
.
Coming soon
An ambitious $80 million renovation will transform Hewitt Hall into the nation's premier home for broadcasting, communication, cinema and screen studies, graphic design, interaction design, journalism and public relations. Developed with input from students, faculty and other stakeholders, the renewed Hewitt Hall has a target completion date of fall 2025 to host classes, labs, events and related activities that will further elevate the media arts programs in Oswego's School of Communication, Media and the Arts.