Say something, create something
master something, achieve something
The School of Communication, Media and the Arts (SCMA) — uniting the departments of art, music, theatre and communication studies — provides you with the knowledge and experiences to pursue successful careers and rich interpersonal relationships. We offer a range of majors and minors, hands-on learning opportunities and flexibility to attain your goals.

Poetry and Praise- music alum conducts concert
March 10 at 7pm
Saint Mary's Church, Oswego, NY
The Eastern Chamber Singers, the premier vocal ensemble at Eastern Connecticut State University, led by SUNY Oswego alum David Belles, will embark on its annual spring tour this March. They will present music that spans 400 years of history from both secular and sacred traditions. Divided into two halves; the first featuring music dealing with topics of nature, the second examining various texts about devotion and praise from a sacred perspective.
LEARN MORE
You'll find that we offer a rich selection of classes, learning opportunities and career directions to better prepare you for whatever is on the horizon. Explore all the possibilities of your major through class work and studios, diverse internships and study abroad programs. Immerse yourself in Oswego's vibrant arts scene. From theatrical performances to film series - and from art showings to the opera, symphony and dance- our campus is a cultural center for the college and the region.
Strong students, strong alumni
Our alumni finish our programs knowledgeable and capable of making the first leap into the professional world. Our graduates land jobs in well-known national, regional and local companies including:
Amazon
BET
Clear Channel Radio
Comedy Central
Corning Museum of Glass
Country Music Television
Crane School of Music
Disney
ESPN
The Histroy Channel
MLB Network
MTV
NBC
Real Simple magazine
Stella Adler Studio of Acting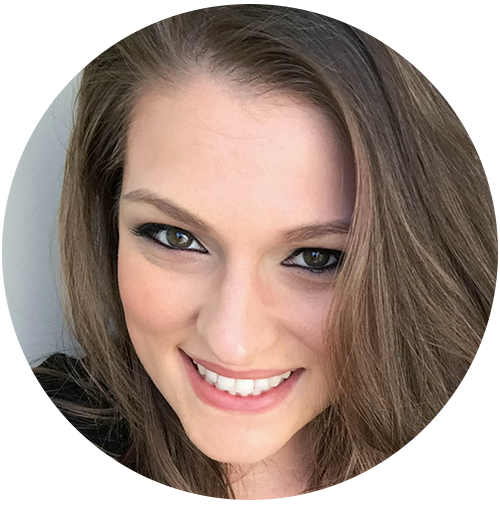 "In four short years, Oswego taught me more about succeeding and thriving than I could have imagined."
- Sarah Argus, '12
Digital Advertising Designer
Real Simple Magazine
School of Communication, Media and the Arts