Faculty profile
Kamal I. Mohamed
Professor, Rice Creek Field Station Director
---
Contact
322 Shineman Center
315.312.2785
kamal.mohamed@oswego.edu
Office hours
TR 12-2
Others by appt.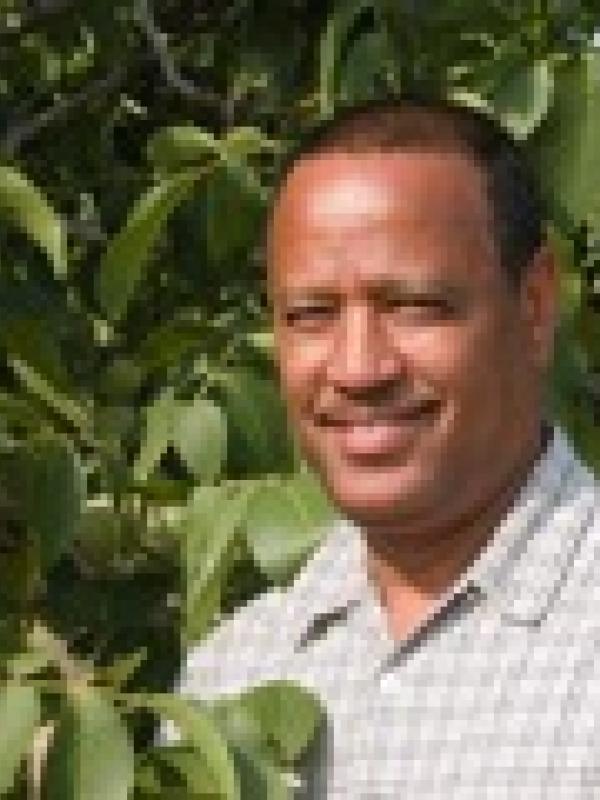 Research
The biology and systematics of parasitic plants. Ecological niche modeling of noxious weeds and invasive plants under present-day and future climate change scenarios.
Specialty areas:
plant systematics

plant ecology

economic botany
Publications
Mohamed, K. and L. Musselman, 2014. The genus Striga, Orobanchaceae in Flora of North America, volume 17, Flora of North America Editorial Committee. Oxford University Press. 


Welsh, A. and K. Mohamed. 2011. Genetic diversity of Striga hermonthica populations in Ethiopia: evaluating the role of geography and host specificity in shaping population structure. International Journal of Plant Sciences 172(6): 

773-782

.

 Ali, Rasha A., A. El-Hussein, K. Mohamed, and A. Babiker. 2009. Specificity and Genetic Relatedness amongStriga hermonthica Strains in Sudan Life Sci. Int. J., 3: 

1159-1166

.

Peterson, A. Townsend, Aimee Stewart, Kamal I. Mohamed, and Miguel Araujo. 2008. Shifting global invasive potential of European plants with climate change. PLoS ONE 3(6): 1-7

, e2441.

Mohamed, Kamal I. and L. J. Musselman. 2008. Taxonomy of agronomically important Striga and Orobanchespecies. In: Labrada, R. (ed.). Progress on Farmer Training in Parasitic Weed Management. Plant Production & Protection Division, Food and Agricultural Organization of the United Nations (FAO), Rome, pp. 7-14

.

Mohamed, K. I., J. F. Bolin, L. J. Musselman and A. T. Peterson. 2007. Genetic diversity of Striga and implications for   control and modeling future distributions. In G. Ejeta and J. Gressel (eds.) Integrating New Technologies for Striga Control: Towards Ending the Witch-hunt Chapter 6 pp. 71-84.
Mohamed, K. I., M. Papeş, R. Williams, B. W. Benz, and A. Townsend Peterson 2006. Global invasive potential of ten parasitic witchweeds and related Orobanchaceae. Ambio, a Journal of the Human Environment published by The Royal Swedish Academy of Sciences 35 (5): 1-10

.

Mohamed, Kamal I. and L. J. Musselman 2006. The genus Striga (Scrophulariaceae) in Somalia. In M. Thulin (ed.), Flora of Somalia, Vol. 3: Angiospermae. 263-264 and 287-289

. The Royal Botanic Gardens, Kew, England.

Mohamed, Kamal I., L. J. Musselman, and C. Riches. 2001. Striga (Scrophulariaceae) in Africa. Annals of the Missouri Botanical Garden 88(1):60-103

.

Mohamed, K. I. and L. J. Musselman. 1997. Striga angolensis Mohamed & Musselman (Scrophulariaceae).Brittonia 49(1): 118-121. 1997

.
Education
Ph.D., Plant Ecology and Systematics, Old Dominion Univeristy
MS, Soil Microbiology, Department of Botany, Fculty of Agriculture, Univeristy of Khartoum, Sudan
BS, (Agric.) Honors, Class I. Faculty of Agrucilture, University of Khartoum