Beyond the classroom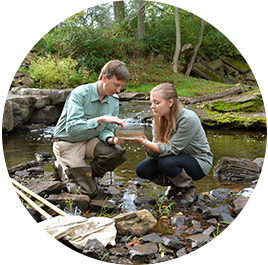 Hands on learning
Internships and research programs
Thanks to an outstanding network of faculty and Oswego alumni, we offer a worldwide landscape of opportunities for internship, research and even Global Laboratory placements solving challenges with partners abroad.
Looking for an internship?
Grants
SUNY Oswego offers many opportunities to help fund student research projects. Students in our department may be most interested in the Student Scholarly and Creative Activity Grant, Rice Creek Small Grants Program and the Helen Bohmer Daly Memorial Research Grant.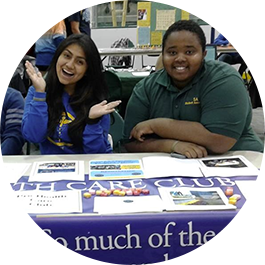 Clubs
A wide range of clubs encourage majors (and non-majors) to network, pursue leadership opportunities and seek experiences outside the classroom.​
Clubs include:

Awards
Dr. Norman J. and Elsie H. Gillette Outstanding Senior in Biology Award
Norman Gillette (d. 1996), Professor Emeritus of Biology, was a member of and significant contributor to the Biology Department at Oswego. Prior to his arrival at Oswego, he taught at the University of Idaho and Syracuse University. Norman taught challenging and popular courses in botany and genetics. Dr. Gillette's wife Elsie, also an educator, provided support to him throughout his career. This award is presented to the outstanding senior biology major at Oswego at Honors Convocation. The student is nominated and selected by the Department of Biological Sciences faculty.
Martin V. Torok Memorial Award
This scholarship was established by the Torok family in memory of their late son Martin (d. 1975), who was killed by a drunken driver. Martin was an Oswego graduate student and a Vietnam War veteran who received the Bronze Medal for heroism. This scholarship will recognize a student majoring in biology or zoology, with a preference for a student majoring in biology. The intent of the scholarship is to aid a student majoring in the field of biology/zoology who has financial need and for whom the scholarship aid will make a difference. 
Learn about qualifying criteria and apply


Zoology Student Award
This award recognizes an outstanding full-time student who has achieved senior standing and is majoring in Zoology. Qualified students are nominated and selected by the faculty of the Department of Biological Sciences.