Graduates of the biological sciences have gone onto various jobs and further graduate education, below are just a few of the most recent examples. Let us know if you are interested in joining the biological sciences alumni listserv.
Other opportunities include
Microbiologist
Laboratory technician
Animal behavior
Marine biology
Medicine and health
Graduate studies may include
Zoology
Veterinary
Physical therapy
Conservation
Medicine
Dentistry
Optometry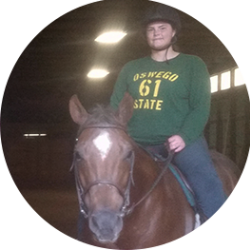 Spotlight
Sarita Charap '18
Zoology
My research and internships have allowed me to apply classroom learning in hands-on opportunities that have made me a competitive applicant in potential graduate endeavors.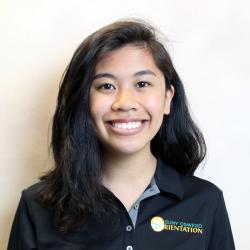 Spotlight
Bianca Fernandez '19
Biology
All of my professors have been supportive and willing to help their students when needed. They welcome them to their office hours and make an effort to schedule appointments if you can't make those times.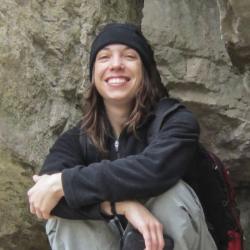 Spotlight
Katie S. Costanzo '00
Zoology
As an evolutionary ecologist at Canisius College, Costanzo raises Aedes aegypti mosquitos from larvae to adulthood in her lab to study how climate factors, infections, competition and predators influence its biology and behavior—all factors in disease transmission.
Learn more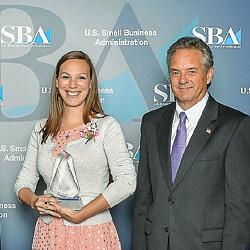 Spotlight
Andrea Dattellas '07
Zoology
Five years after graduating from veterinary school in St. Kitts, Dattellas now owns and operates her own clinic. Her dedication and hard work resulted in the Oswego Small Business Development Center honoring her with the 2016 Small Business Excellence Award.
Learn more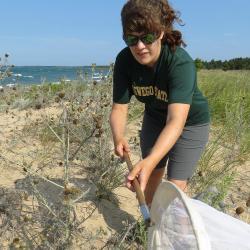 Spotlight
Stephanie Facchine, '18
Biology
Stephanie Facchine, a senior biological sciences major, studied how climate change might impact the rare, threatened Pitcher's thistle through a National Science Foundation Research Experience for Undergraduates Summer Fellowship at the University of Michigan Biological Station.
Learn more
Some alumni employers
Smithsonian Institute
Animal Aide, The Animal Medical Center in Manhattan
Research Technician studying bats
Chemist, Brinkmann Instruments
Lab Tech, Bristol Myers Squibb
Medical Technologist, University of Texas
Patient Care Technician, St. Peters Hospital
Research Technologist, Roswell Park Cancer Institute
New York State Police lab technician
Knoxville Zoo
Physician (M.D./D.O)
Lake Erie College of Osteopathic Medicine
Liberty University
New York College of Osteopathic Medicine
Ross University School of Medicine
St. George's University
SUNY Buffalo
SUNY Upstate
Touro College of Osteopathic Medicine
West Virginia School of Osteopathic Medicine
Doctor of Pharmacy
Albany Pharmacy School for Biotechnology
D'Youville College of Pharmacy
Lake Erie College of Osteopathic Medicine
St. John Fisher College
University of Buffalo School of Pharmacy and Pharmaceutical Sciences
Physician Assistant
Albany Medical College
Arcadia University
AT Stills University
D'Youville University
LeMoyne College
Long Island University - Brooklyn
Mercy College
Pennsylvania College of Optometry
SUNY Downstate
SUNY Upstate
Chiropractic
New York Chiropractic College
University of Bridgeport College of Chiropractic
Ph.D.
Cornell University (Molecular and Integrative Physiology)
University of Alaska-Fairbanks (Oceanography)
University of Connecticut (Botany)
University of Delaware (Entomology)
University of Maryland at Baltimore (Biochemistry)
University of Minnesota (Forest Hydrology and Watershed Management)
University of Tennessee, Knoxville (Genome Science and Technology)
University of Wisconsin-Madison (Integrative Biology)
Doctor of Veterinary Medicine
Cornell University
Kansas State University
Michigan State University
Mississippi State University
Ross University
Tufts University
University of Tennessee - Knoxville
MS
American University (Biology)
Boise State
Meredith College (Nutrition and Dietetics)
Northwestern University (Biotechnology)
South Illinois University (Zoology)
SUNY College of Environmental Science and Forestry (Ecology)
University of Buffalo (Biology; Chemical and Biological Engineering)
University of Florida (Veterinary Medical Sciences)
University of Maine (Zoology)
Western Connecticut (MFA in Science Illustration)
Western Carolina University
Doctor of Physical Therapy
Clarkson University
Columbia University
SUNY Upstate
Temple University
University at Buffalo
Utica College
Dentistry