While working towards a biology or zoology degree, students will learn from outstanding professors, gain hands-on research in the labs of the new Shineman Center and the living laboratory of the Rice Creek Biological Field Station, and become well-prepared for in-demand professional opportunities or graduate school pursuits.
With their ability to think critically, communicate effectively, and solve complex problems with creativity and independent judgment, biology and zoology majors make great employees in any field. Majors discover new knowledge to better understand themselves, the world, and their place in it, whether it be working in science or using their knowledge to make informed decisions that impact society.
Our program
After completing introductory core courses, students and professors work together to design a program of additional courses to fit student's professional career interests. Careful selection of electives, research courses, internships, and cognates can be used to prepare students for particular careers, graduate studies, training at professional schools (medicine, dentistry, veterinary medicine)
Faculty
Our department boasts an outstanding faculty who are committed to a high standard of teaching, research, and service to the college community. We believe in working closely with students to build a learning-centered community where the discovery of knowledge plays an important role in every student's academic career.
Facilities
Our department has state-of-the-art facilities and instrumentation for both teaching and research purposes, and because we specialize in undergraduate education, our students have a lot of hands-on experiences. Along with shared facilities such as the Molecular Biology and Biochemistry Center, microscopy suites, and the 400-acre Rice Creek Field Station, we also have a greenhouse, herbarium, animal care facilities, and a core histology lab.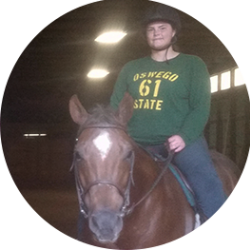 Spotlight
Sarita Charap '18
Zoology
My research and internships have allowed me to apply classroom learning in hands-on opportunities that have made me a competitive applicant in potential graduate endeavors.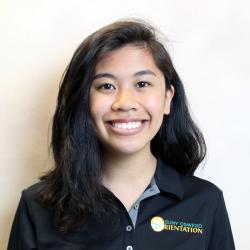 Spotlight
Bianca Fernandez '19
Biology
All of my professors have been supportive and willing to help their students when needed. They welcome them to their office hours and make an effort to schedule appointments if you can't make those times.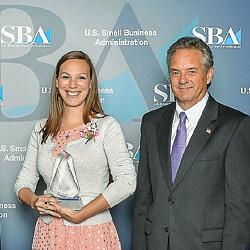 Spotlight
Andrea Dattellas '07
Zoology
Five years after graduating from veterinary school in St. Kitts, Dattellas now owns and operates her own clinic. Her dedication and hard work resulted in the Oswego Small Business Development Center honoring her with the 2016 Small Business Excellence Award.
Learn more