Staff profile
Elizabeth Lange
Assistant Professor
---
Contact
322 Shineman
315-312-2813
liz.lange@oswego.edu
Office hours
Mondays and Tuesdays 1:30-3:00 pm other days and times, please email for appointment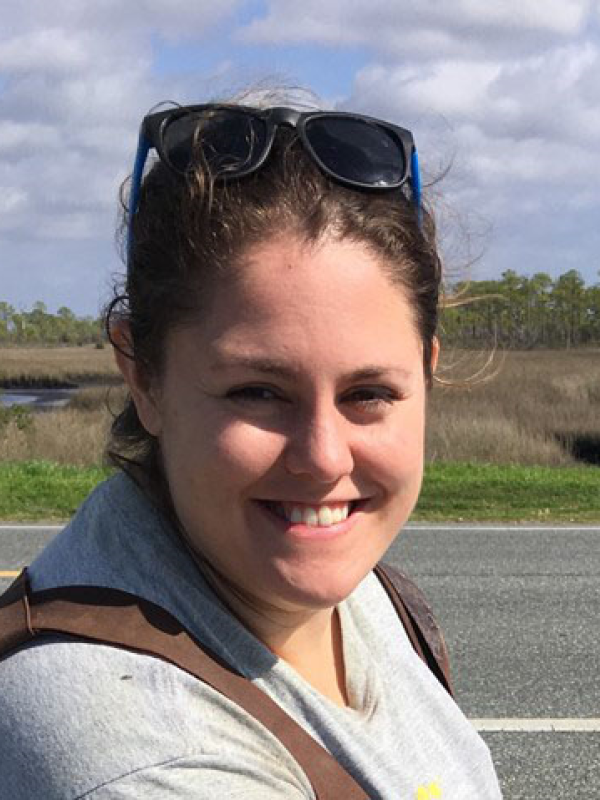 Research
Research
We integrate field, lab, and theoretical techniques to understand when and how individuals use
information from the social environment to alter behavior, morphology, and life history. We are
also interested in how the social environment affects survival and reproductive success.
Specialty areas:
 Behavioral ecology
 Evolutionary biology
 Phenotypic plasticity
 Fish biology
 Quantitative genetics
Publications
Lange, E.C., Erk, S., Ptacek, M.B., Travis, J., & Hughes, K.A. (2023). Socially cued anticipatory
plasticity predicts male primary mating tactic but not mating behaviour rates. Animal
Behaviour, 196, 43-53. https://doi.org/10.1016/j.anbehav.2022.11.006
Zeng, S., Lange, E.C., Archie, E.A., Campos, F.A., Alberts, S.C., & Li, F. (In Press). Causal mediation analysis for longitudinal mediators and survival outcomes. Journal of Agricultural, Biological, and Environmental Statistics. arXiv preprint arXiv:2104.08344.
Lange, E.C., Ptacek, M.B., Travis, J., & Hughes, K.A. (2021). Sex differences in the plasticity of life history in response to social environment. Evolution, 75(4), 888-902.
Lange, E.C., Travis, J., Hughes, K.A., & M'Gonigle, L.K. (2021). Can you trust who you see? The evolution of socially cued anticipatory plasticity. The American Naturalist, 197(4), E129-E142.
Culumber, Z.W., Anaya-Rojas, J.M., Booker, W.W., Hooks, A.P., Lange, E.C., Pluer, B., Ramirez-Bullón, N., and Travis, J. (2019). Widespread Biases in Ecological and Evolutionary Studies. BioScience, 69(8), 631-640. doi:10.1093/biosci/biz063.
Education
Ph.D., Biological Science, Florida State University
M.S. Biological Sciences, Clemson University
B.S. Biology and Psychology, Canisius College