United Way weekly prizes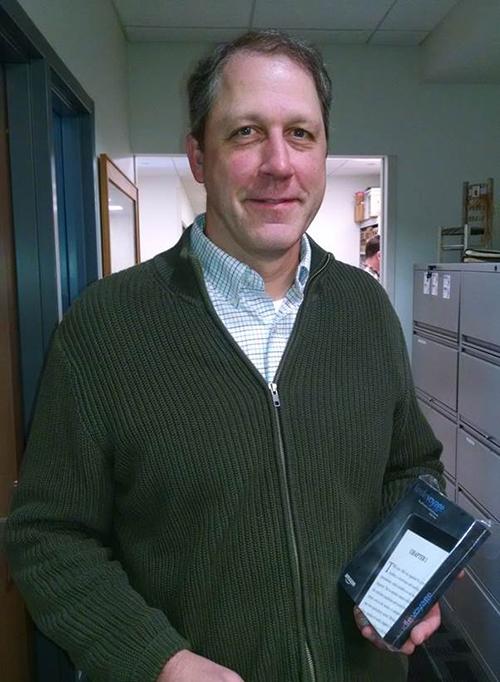 Grand Prize Winner 2015-2016: Mark Hardy - Technology Department
Mark won a Kindle Voyage!
Employees who donated to the campaign by check or payroll deduction were eligible for one of the fall 2015 weekly prize gift cards/certificates:
Week #
Week End Date
Weekly Prize
Weekly Prize Winner(s)
Week 1
11/16/15
$20 Oswego Sub Shop Gift Card
Margaret Ryniker
Week 2
11/23/15
$20 Price Chopper Gift Card
Jessica Slack
Week 3
12/7/15
$25 Vona's Restaurant Gift Card
Vern Reynolds
$20 Dunkin Donuts Gift Card
Rick Back
Week 4
12/14/15
$25 Canale's Restaurant Gift Card
Pamela Michel
$20 Azteca Restaurant Gift Card
Jonathan Fargo
Week 5
12/21/15
$25 Oswego Cinema Gift Card
Natalie Sturr
$25 Stewart's Gas Card
John Lalande
Week 6
12/28/15
$25 River's End Bookstore Gift Card
Betsey Oberst
$25 Walmart Gift Card
Mali Dorsey
Final Grand Prize
Week of 1/4/16
Kindle Voyage
Mark Hardy
The earlier your pledge forms are received, the better your chance of winning in a weekly drawing. After you submit your pledge form, you are eligible to win!

Note: some weeks, more than one prize is up for grabs!
Contributions of $1 per payperiod per person would go a long way toward achieving the campus goal of $40,000!