State Employees Federated Appeal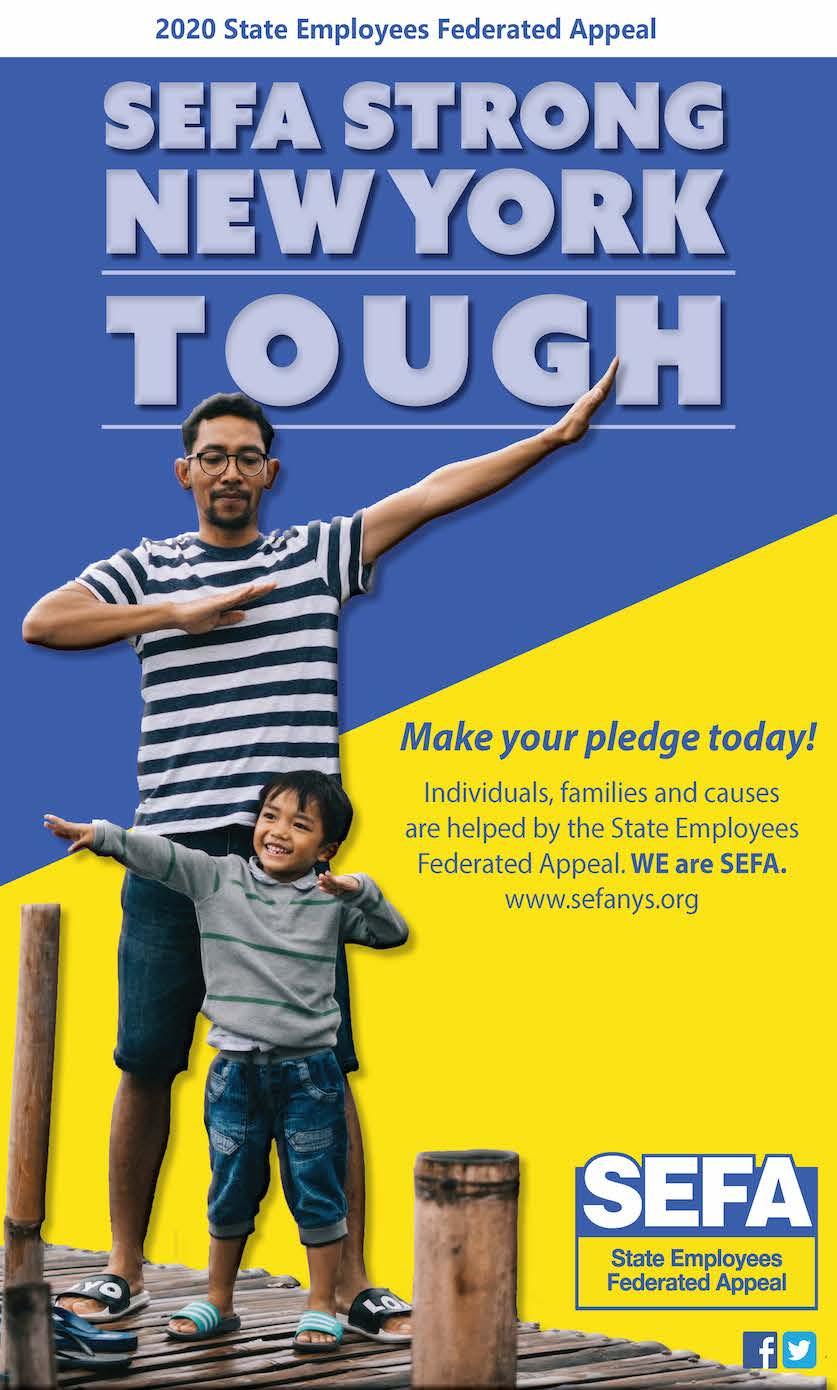 All employees are encouraged to utilize the E-Pledge method to donate this year. This will greatly diminish the handling of paper forms. If you are unable to use the E-Pledge form, a paper-based pledge form is also available.
First event of the 2020 campaign - Stuff-A-Bus. A total of $585.25 worth of school supplies were donated!

Second event of the 2020 campaign - Fall Mum Sale! A profit of $943 went to the 2020-21 annual campaign drive!
Link to SEFA Charity Book 2020.pdf
(Central New York agencies can be found on page 74)