Dear colleagues,
The SEFA Planning Committee is about a month into this year's campaign. We have already hosted two successful fundraisers, with more fun events planned in the coming weeks! Many thanks to all of you who have proven we are SEFA Strong and New York Tough by making a pledge. For those of you who haven't had the opportunity to pledge yet, now is the perfect time to make an impact on your community. You can support the campaign in one of three ways:
As always, we appreciate your support. Please contact any of our committee members or your building representative if you have questions or require assistance.
Sincerely,
Your SEFA Planning Committee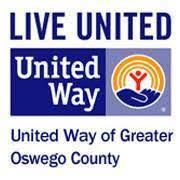 As this video attests, local charities need our support now more than ever to address the health and economic damage inflicted by the COVID19 crisis. The cumulative power of donations provided by state employees is transformative, so please consider teaming up with us to assist your friends and neighbors during this difficult time. And remember, if you pledge by October 1 you will automatically be eligible for the first of eight (8) drawings for a $25 gift card to a local vendor!