Image resize threshold of 10 remote images has been reached. Please use fewer remote images.
Project BLEND Alumni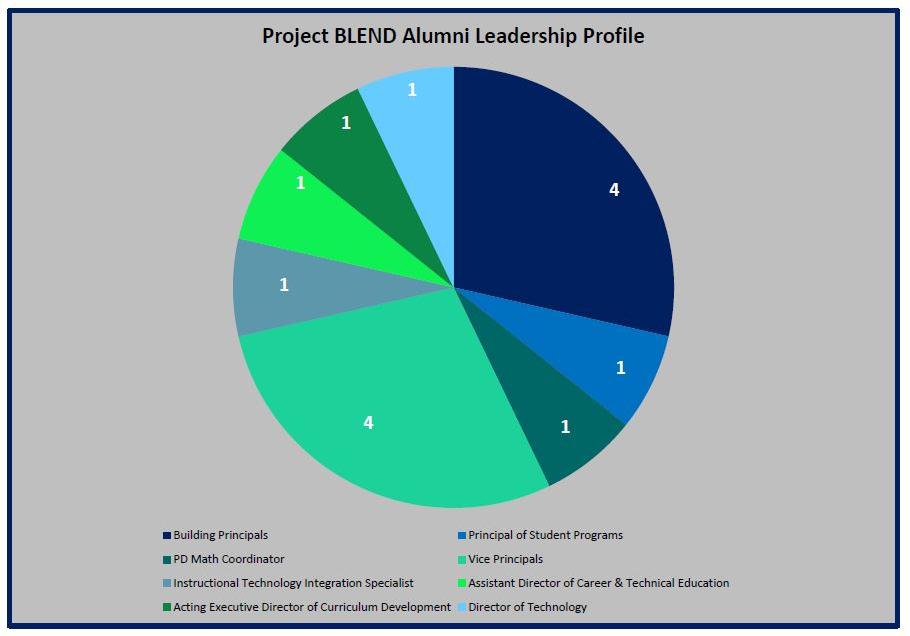 Jennifer Granholm, CAS 2017
Principal, New Haven Elementary School
"Accepting the Project BLEND Scholarship has truly been an honor.  Working through the program allowed me to examine my leadership style(s), articulate my vision for education, and helped me better understand the organizational structure of a school building and district. The program also honed my skills in clinical supervision and coaching, and provided copious opportunities to enhance my public speaking skills, as well as my ability to work with a team to complete research, organize data, and present to a plethora of professional audiences.  Above all, achieving my CAS Degree in Educational Administration has empowered and equipped me to fulfill my dream of becoming an elementary principal. I strongly believe in the power of relationships and after two decades of looking into the eyes of students and staff, I will champion my belief that when you invest in others and believe in them they have the ability to accomplish greatness. Having recently accepted the position of New Haven Elementary Principal in the Mexico Academy and Central School District has brought my dream into fruition."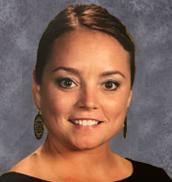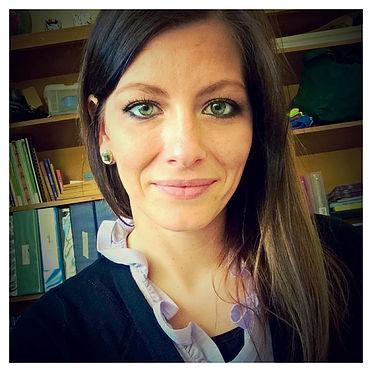 Kristine Barnes, CAS 2017

Fairgreive Elementary School
"As a Project BLEND scholar, I was able to participate in some very unique experiences that have truly enhanced my perspective of education as a whole. Some of these experiences have expanded my view such that I am able to see education through a different lens allowing me to see the bigger picture! As a result of continuing my journey as a life-long learner, I have been able to define my vision for education and affirm my belief in the importance of building positive relationships in order to support change, help students reach their full potential and assist fellow educators in refining their practice. I am eager to continue learning in order to increase my positive impact within the schools I will be working. Being a Project BLEND scholar was a true blessing as this is a path I may not have been able to travel without the support of my professors, advisers, and fellow scholars. I am an enriched person with more cultivated leadership qualities thanks to Project BLEND!"
Jamie Sykut, CAS 2017
Director of Technology, Oswego City School District
"Project Blend has allowed me to participate in beneficial professional development and coursework while actively working as a teacher, and then as an administrative intern. While working as an intern for Oswego City School District, Project Blend provided a platform to relate to other professionals in the field. The SUNY Oswego leadership program is rigorous and condensed to complete within two years, the guidance and support given from being a Blend Scholar helped me to complete my degree, and continues to support me after I have graduated."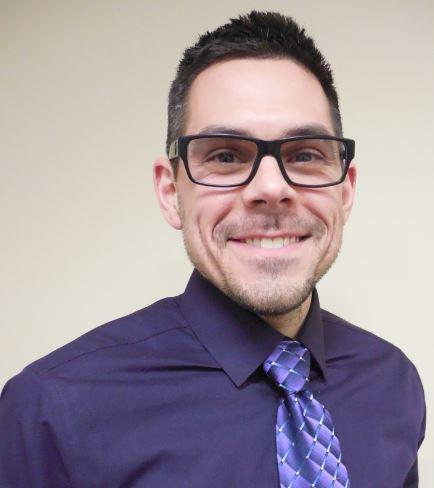 Katrina Allen, CAS 2011
Principal, Danforth Middle School
Katrina has been with Project BLEND since its inception in 2009, becoming one of our first Scholars. Katrina Allen was accepted as a Project BLEND Scholar after being nominated through the Syracuse School District. During her time as a Scholar, Katrina worked as a middle school science teacher. Katrina completed her Certificate of Advanced Study at SUNY Oswego in 2011. Now, she is making us proud as the Principal of Franklin Elementary School in Syracuse, New York!
When asked about the advice she would give to future BLEND Scholars, Katrina said, "Lead with an open heart and open mind while keeping the needs of the students first. Remember that we work for the students and the families no matter what school district you work for. If you keep the students first it makes it easier to sleep at night when you have to make a tough decision. Lastly, take the Education Law course. You have to know the law and regulations to inform the decisions."
Eva Williams, CAS 2012

Principal, Van Duyn Elementary School
Eva has been with Project BLEND since its inception in 2009, becoming one of our first Scholars. Eva Williams applied to Project BLEND in 2009. After completing her Certificate of Advanced Study, Eva became one of Project BLEND's first graduates in August 2012. She worked hard to help make our program into something great. During her time as a BLEND Scholar, Eva worked as a Guidance Counselor at multiple schools in the Syracuse City School District. Now, Eva serves as Principal of the Van Duyn Elementary School in Syracuse, New York.  Eva's advice for current and future BLEND Scholars is as follows: "Believe in the possibility of your potential as a leader; all things are possible when you believe."