Oswego Guardian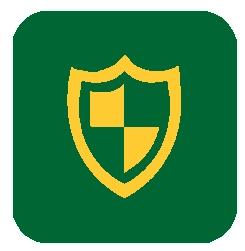 Turn your phone into a personal safety device.
Download the FREE Rave Guardian safety app to check in with family, friends, campus safety, or others you trust to help you stay safe both on and off campus.
To download go to the appropriate App Store and search for Rave Guardian (available 5/19/14).
With this app you can:
Set a Safety Timer - Notify people you trust to check in on you if you are alone or in an unfamiliar place.
Manage and message your guardians - Invite family, friends, or others to be your Guardian, and communicate with them within the app as needed.
Easy emergency communication - Call safety officials directly for help if you are in trouble and send text tips - including photos - if you see something suspicious. 
Set up a Safety Timer
With the Safety Timer, your status & location are available to those you trust. Set it up when you are heading somewhere unfamiliar, meeting with someone you don't know, or any other time you would like someone to check in with you.
 Your guardians will be notified if your timer expires. Remember to deactivate it when you are safe.
Connect with your guardians
Your guardians look out for you - and you look out for them. Add and message guardians just like you do with your contacts. You can easily communicate directly or via group messaging with those you trust - including the ability to send photos.
  If one of your guardians' Safety Timer has run out, you will be notified by the app, and you will be able to easily check in with that person to see if they are OK. You will also be able to see the location of their phone on a map.
Emergency and tip communication
 Call University Police - If you are in trouble on campus, you can easily call us. You can also send a text tip - including photos - where available.
 (Note: image is not actual button.)
9-1-1 Emergency - Make an emergency 9-1-1 call to your local Police department.
(Note: image is not actual button.)
The Safety Strip - This tool ensures that the app's functions are always readily available. Just tap or pull up the Shield icon when you need it.
Rave Guardian is an opt-in safety feature - your information, including location (where available) will never be used for anything other than responding to an emergency call and only when you choose to initiate it.
Can University Police track me whenever they want?
No, University Police will only be able to obtain your information if you have asked for help. Rave Guardian is only activated when you choose to activate it on your phone.
For technical questions contact: oswegoguardian@oswego.edu
More information is also available at:   http://www.ravemobilesafety.com/