Emergency preparedness and procedures
SUNY Oswego emergency preparedness information
The web pages listed below contain a variety of responses and information regarding emergency and hazard response at SUNY Oswego. This is meant to be a quick reference guide to provide basic essential information in a real emergency. In no way does it replace the detailed and thorough information as provided in the SUNY Oswego Emergency Management Plan. 
Emergency Response Plan  (PDF)
As a default response for any emergency not covered  remember to notify University Police at 315.312.5555 in an emergency. 
All of our responses to emergency situations calls for the use of the National Incident Management System (NIMS).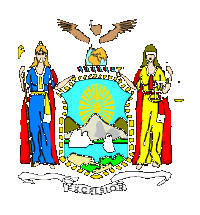 Find information on the following topics:
The above web pages are also available in a single printable PDF:
Emergency Preparedness Information and Procedures  (PDF, 734 KB)
Related links
Links to National Oceanic and Atmospheric Administration Resources:
 http://www.nws.noaa.gov/os/severeweather/resources/ttl6-10.pdf
http://www.nws.noaa.gov/om/winter/during.shtml
http://www.nws.noaa.gov/om/wind/during.shtml
NYS University Police
Pathfinder Hall
SUNY Oswego
Oswego, NY 13126
Police: 315.312.5555
Fax: 315.312.2155
police@oswego.edu