Thomas Kee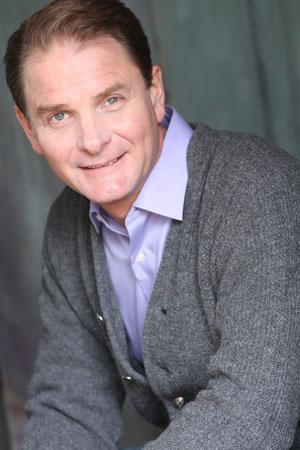 Department: Theatre
Rank: Adjunct Instrutor
Contact Info: thomas.kee@oswego.edu, tktheatre@gmail.com
Office Hours: online 9-11:00pm M - F
Web: https://www.linkedin.com/in/tktheatre ; http://bridgew.academia.edu/ThomasKee
Personal Bio:
Tom's plays have been produced in NYC & Boston. His work in immersive theatre includes directing projects in NYC & Boston.
Acting credits include: the original American cast of the A.R.T./Punchdrunk  "Sleep No More", Shakespeare & Company, Boston Playwright's Theatre, Wellfleet Harbor Actor's Theatre (WHAT)
Education:
Specialization: Acting/Writing
Honors/Awards:
2012 Online Course of Distinction Award, Bridgewater State University
2011 Individual Development Award UUP
2004 IRNE Award Best Actor Nomination ' ÄúGeorge'Äù in Of Mice and Men
Publications:
Kee, Tom R. "Nothing Personal." Boston Theater Marathon (Contemporary Playwright). Vol. XIV. Portland, ME: Smith and Kraus, 2013. 367. Print.
Kee, Thomas R. "Scene4 Magazine - Ignoble Romans Issue." Scene4 Magazine - AVIAR MEDIA LLC., 1 Sept. 2012.
Performances/Exhibitons:
Playwright:
2015   "Mary's Little Monster" Ophelia Theatre Group, NYC 
2014    "Richard Harvey Square" & "Nothing Personal" Ophelia, New Works Series, NYC
2013    "Nothing Personal" NYC 15 Minute Play Fest
2012     "Nothing Personal" Boston Theatre Marathon
Actor:
2015  "The Whole World"  Goethe Institute, Boston
2014     "The Forgetting Curve" Bridge Rep, Boston
2013     "God of Carnage" New Century Theatre, 
2013     "Distant Music"   Stoneham Theatre , Boston
2010      "Born Yesterday"  Wellfleet Harbor Actor's Theatre
2009-10 "Sleep No More"   American Repertory Theatre
Conferences/Presentations:
Panelist:    "A Higher Road for Higher Education"Conference, Art Education and Organizing 2014
Key Note Speaker: "Breaking the Chain"  Youth Violence Prevention &   Recovery 2014
Presenter: Massachusetts Colleges Online Conference 2012 & 2008
Presenter: Sloan-C International Conference of Online Learning 2009
Presenter: Massachusetts Colleges Online Conference 2012 & 2008
Presenter: Sloan-C International Conference of Online Learning 2009
Presenter: KACTF Region I 1997 & 2000, Irene Ryan Scholarship Coach 1996, 1997, 2000, 2011 Panelist: SUNY Learning Network Faculty 
Presenter: American College Theatre Festival Regional Workshop: Acting for Commercials
Current Research/Research Interests:
Immersive Theatre
Interactive Theatre/Media
Method of Physical Action (Acting Training)
Movement Analysis
Professional Affiliates:
United University Professionals (UUP)                  
Actors Equity Association (AEA)
Screen Actors Guild (SAG)
American Federation of Television & Radio Artists (AFTRA)