Access to higher education and opportunity are at the core of the state university system. Students who meet our academically rigorous standards should be able to study here. Money should not be a barrier to pursuing a college education and all the opportunities that higher education affords. We are redoubling our efforts to raise more scholarship funds to better support our students and their life goals, so we as a learning institution can deliver on our promise to society to develop an educated citizenry — to graduate individuals who live and work in our communities, who are our civic partners, who are lifelong learners committed to improving our world. We invite you to support our students and help them forge The Path Forward.
- President Deborah F. Stanley
Read More About the Campaign
You helped create SUNY Oswego—an institution that for nearly 160 years has been committed to lighting the path to wisdom and empowering every person in the college community to pursue meaningful lives. Today, as throughout our history, the college attracts bright, eager and tenacious students who are admitted to the college having met or exceeded our increasingly rigorous admissions standards.
Now, SUNY Oswego calls on you—our alumni, parents, friends and supporters—to direct your philanthropy to the college at a pivotal time in our history. Today, our students face an increasing financial gap, despite the fact that they are taking advantage of all state and federal support available to them. Approximately, 41 percent of Oswego students are receiving federal Pell grants, intended for students with the greatest financial need; that's 1,000 more students than a decade ago. Many more are coming from lower income or middle-class households whose finances are stretched thin, even before paying for college. Over 29 percent of our students are the first in their family to attend college. For these low-income and first-generation students, any little change in their circumstances can end their dream of obtaining a college education and their life trajectory changes forever.
Together, we can ensure that their SUNY Oswego story continues. As members of this caring Oswego community, we can support these students and help them remain on course and complete their degree. We can ensure that they are able to take full advantage of the rich opportunities and resources the college offers. By contributing to these students, we are committing to a better world. Change can happen one student at a time.
Start where you are. Use what you have. Do what you can. It will make a difference.
We seek to double the number of need-based scholarships from 220 to 440 over the next two years—an ambitious but important effort. We hope to bridge the financial gap for students so that they can pursue their higher education goals, changing the course of their lives and often the lives of their families to cross the threshold into a world of new opportunities.
SUNY Oswego empowers individuals to explore new frontiers of knowledge—in fields ranging from accounting to zoology—and to share their intellectual capital and insights for the betterment of society. Our students, faculty and alumni have examined history and changed its course, and have deepened our understanding of the natural world and expanded our comprehension of the physical universe. They have made a lasting impact.
Our institutional strength lies in our commitment to access and growing diversity, and supporting all members of the campus community so they can thrive. Today, our firm belief in our relevance and value to students drives the college to an era of unprecedented momentum. The Path Forward is your opportunity to ensure that the momentum continues.
It is through education that our world will advance. Indeed, an informed citizenry is integral to our success as a democracy and a free society. Throughout its history, SUNY Oswego students have stepped up to challenges and looked to their own resiliency to strive for greatness. With our support, they forge the path forward to a brighter future.
Please join us on The Path Forward!
Here's how you can make a difference now!
Realizing Your Impact
Privately funded scholarships can make the difference in helping students graduate having experienced the best of the institution and carry that experience with them to use throughout the rest of their lives. But establishing a scholarship can also be life-changing for the donor as well. Discover for yourself the impact Scholarships have on the SUNY Oswego community.
Give Now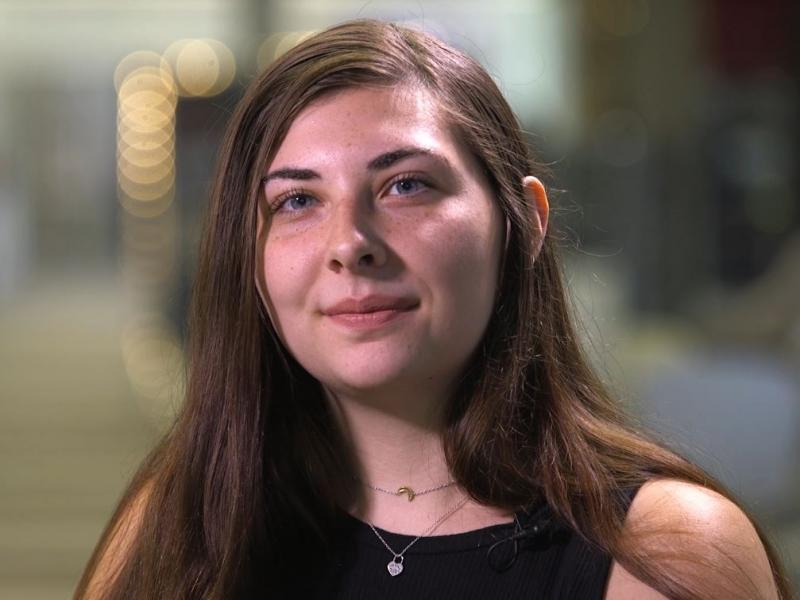 I come from a single-parent household, and it can be very difficult to make ends meet. To pay for college, I rely heavily on financial aid and loans, and getting a scholarship really took a lot of pressure off of me and my mother. When I found out I got a scholarship, everyone in my household was cheering and so excited. It meant a lot to me to get a scholarship, and I'm so very grateful for it.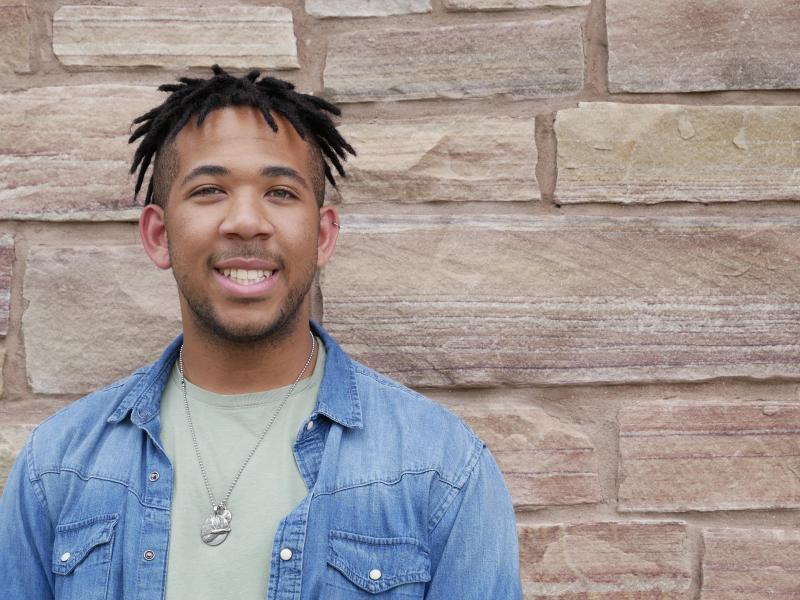 As I hold your family name on my academic record, I will wear this scholarship as a badge. I will continually seek out the enriching experiences that helped me to achieve this award. I will continue my pursuit of knowledge and excellence with vigor and excitement.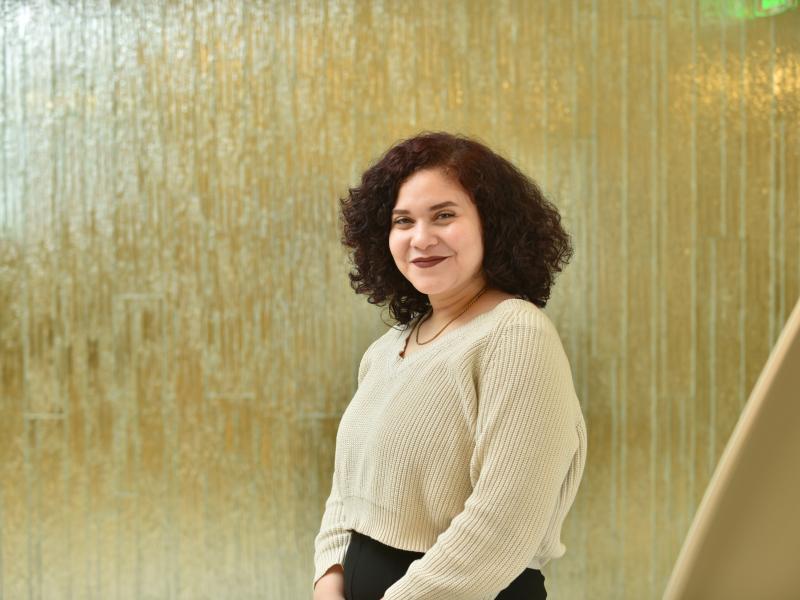 The scholarship award came at a perfect time for me and my family because my mom was sending me money that she didn't really have. More than that, it's the sentiment — that there are people who support and really care about me and other students. My dream is to start a scholarship here someday, too, because I have seen firsthand how a scholarship can change a life.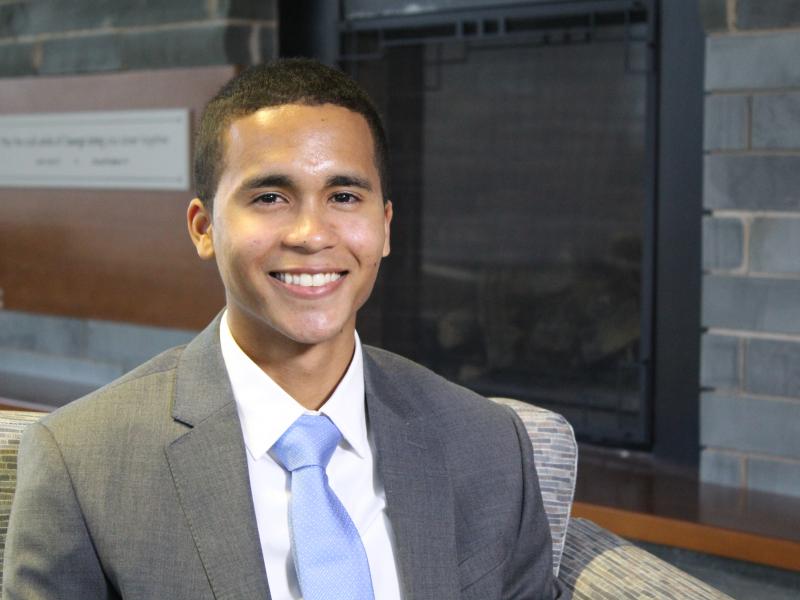 I came in with a very low GPA, but when I started college, I saw the opportunity of changing who I can be in the future by starting over. I was given this chance. I'd like to thank the donors, because you've given me this opportunity to make a better world. I'm going to continue being successful, but then come back and pay it forward by also contributing to the SUNY Oswego community the same way the donors are contributing to me, right now.
General Scholarship Fund
Gifts of any size can support the General Scholarship Fund. Your generosity united with others adds up to make a significant difference right now for deserving students who have the greatest financial need.
Give to the General Scholarship Fund
Current-Use Scholarship
A commitment of $5,000 over five years will establish a named scholarship that will provide $1,000 a year to an incoming student with financial need.
Contact:
Mary Gibbons Canale '81
Vice President for Development and Alumni Engagement
mary.canale@oswego.edu
315-312-5558
Endowed Scholarship
A gift of $30,000 establishes a named endowed scholarship of $25,000 that will live in perpetuity as well as a five-year, current-use scholarship of $1,000 that would be awarded to an incoming student with financial need to use immediately until the endowed gift is fully funded and invested. Typically, the scholarship is established for a student who meets certain criteria defined by the donor within the confines of the law. The fund remains for the college's use in perpetuity and creates a lasting legacy at SUNY Oswego.
Contact:
Mary Gibbons Canale '81
Vice President for Development and Alumni Engagement
mary.canale@oswego.edu
315-312-5558
Planned Gift Scholarship
You can establish a scholarship fund by naming the Oswego College Foundation Inc. as a beneficiary in your will or estate plans. You can direct such assets as retirement funds, an insurance policy, charitable trusts or charitable gift annuities to meet your current needs while planting the seeds for future growth at the college. Through your planned gift, you ensure your legacy of supporting Oswego students continues in perpetuity.
Contact:
Mary Gibbons Canale '81
Vice President for Development and Alumni Engagement
mary.canale@oswego.edu
315-312-5558
Why Is This Support Needed?
Students are more accomplished than ever before.
90
Average high school GPA
A larger number of students come from low-income households.
41%
Pell Grant recipients
+1,000
Increase in the total number of Pell Grant recipients at SUNY Oswego in the past decade (2,142 in 2008 to 3,124 in 2017-18)
A high percentage of Oswego students are the first in their families to go to college.
29.3%
of students are the first in their families to attend college.
89%
of low-income first-generation students leave college within six years without a degree, nationally.
>25%
of low-income, first-generation students leave after their first year, nationally. That's four times the dropout rate of higher-income second-generation students.
Despite their best efforts, students are struggling to fund their college education.
$26,307
average cost of attendance at SUNY Oswego for 2019-20 academic year
$28,006
average loan debt of a SUNY Oswego student in 2017-18
1,100
Excelsior Scholarship recipients enrolled at SUNY Oswego
Give Now
Please consider making a gift to support SUNY Oswego students and open up an educational path forward. Simply fill out the online giving form, or contact the Vice President for Development and Alumni Engagement at 315-312-5558.

Give Now