Faculty resident mentors
Join our community today! 
We are pleased to extend to all faculty and professional staff the opportunity to be part of the Faculty Resident Mentors (FRM) program for the Hart Global Living and Learning Center. Faculty who are involved in the program work closely with students, faculty, and staff in the development of programs with global and international focus. We will also consider programming about the US customs and culture to support our international students. FRMs are expected to spend significant time in the building developing a rapport with students and the staff impacting their cultural competency and personal growth.
Eligibility
All faculty and professional staff members that have significant academic interaction with students are eligible. Individuals with a strong commitment to student diversity, extending global awareness, and academic excellence are strongly encouraged to apply. Couples are eligible but are encouraged to see the apartment prior to applying, as the size may be small for two people.
Compensation
All Faculty Resident Mentors receive a one-bedroom apartment in the Hart Global Living and Learning Center and a limited meal plan during the academic year. Faculty who are reappointed as FRMs may stay in the apartment during the summer and winter breaks at no charge.
Term
All positions are for one year.  Those who choose to reapply will be processed with new applicants.
Application
Read the full Faculty Resident Mentor description. Download and print the PDF Faculty Resident Mentor application.
For more information, please contact Rameen Mohammadi at rameen.mohammadi@oswego.edu. Applications should be submitted to Erin Timbello at erin.timbello@oswego.edu. 
We look forward to your participation in this program.  You will be joining an exciting, dynamic team.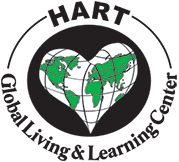 Hart Hall • 315-312-4200
15 Union Road
Oswego, NY 13126