SUNY Oswego's 13th annual Lewis B. O'Donnell Media Summit will take on "fake news" as its discussion focus, presenting a balanced panel of White House and other broadcast news industry veterans to talk -- and, just as importantly, to listen to other viewpoints -- around the often politically and emotionally charged subject.
"Facts, Fiction, Politics and the News" will start at 3 p.m. Thursday, Oct. 26, in Waterman Theatre and will livestream via student-run WTOP-TV.
Balanced in terms of radio and television experience, men and women, and across the political aisle, this year's panelists include media professionals on the national scene -- all with past local connections -- as well as a local talk radio host and a SUNY Oswego alumna.
Panelists include Steven Portnoy, CBS News Radio's White House correspondent and formerly with WSYR-AM, WIXT-TV and WSTM-TV in Syracuse; Kristin Donnelly, NBC News' White House producer and formerly with WTVH-TV in Syracuse; Bob Lonsberry, WSYR-AM radio host and conservative political commentator; and SUNY Oswego alumna Trudy Perkins, class of 1993, deputy chief of staff and communications director for U.S. Rep. Elijah Cummings, a Maryland Democrat.
The 2017 moderator is also a SUNY Oswego alumna, Benita Zahn '76, who co-anchors the evening news and is the health reporter for WNYT-TV in Albany. The award-winning broadcast journalist also moderated the 2010 Media Summit.
The 2017 panelists have many years of experience in broadcast news: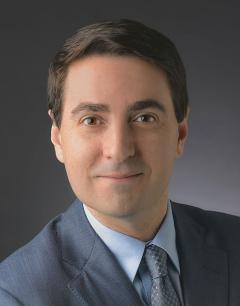 * Now covering the Trump administration from the second row of the White House briefing room, Portnoy has spent nearly 15 years in the nation's capital reporting on presidential inaugurals, political conventions, State of the Union addresses, Supreme Court oral arguments and much more. He was a lead reporter on the tumultuous race for the presidency in 2016. An alumnus of Syracuse University, he worked locally for several media outlets while in school.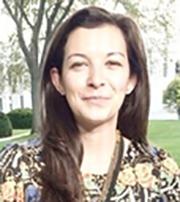 * In her producer's role for NBC News, Donnelly also covers the White House. Before moving to Washington to cover the Obama administration, Donnelly was a senior producer for two dayside programs on MSNBC. Also a Syracuse University graduate, she began her career at CBS affiliate WWNY-TV in Watertown, shooting, writing, editing and producing her own pieces. After her stint in Syracuse, she moved to Buffalo's WGRZ-TV, then to Long Island.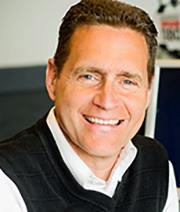 * Lonsberry hosts conservative talk radio shows on WHAM-AM in Rochester in the morning and, in the afternoons, on WSYR-AM. A newsman for more than 30 years, he won several journalism and broadcasting awards, including top New York Associated Press awards in newspaper, radio and television. The U.S. Army veteran is the author of several small books, and formerly was a commentator at NRAnews.com.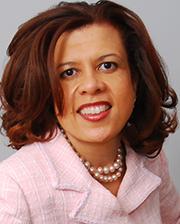 * As a top staffer for Cummings, Perkins serves the ranking member of the Committee on Oversight and Government Reform. She formerly worked as a news producer at WTEN-TV 10 in Albany before moving to Baltimore and accepting a position as the weekend morning news producer for WBAL-TV 11. Her SUNY Oswego degree is in business administration. Perkins serves on a number of non-profits' boards, including Women in Film and Television.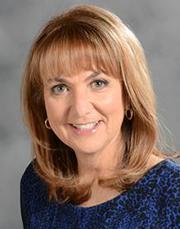 * The Media Summit's moderator, Zahn, co-produces and hosts "Health Link" Thursday nights on WMHT public television, besides her work in local news. She holds a doctorate in professional studies/bioethics. A seven-time Emmy nominee, Zahn has won numerous honors, including American Women in Radio and TV's Distinguished Communicator. She covered President Obama's inauguration, and has reported at several national political conventions.
These guests will join the Lewis B. O'Donnell Media Summit's legacy of esteemed panelists and moderators, who have included such famous personalities as Ben Bradlee, Charlie Rose and SUNY Oswego alumni Al Roker and Steve Levy. Yet the day primarily has always been about giving SUNY Oswego students access to alumni and other professionals in the media to provide insights into potential careers.
Maintaining an active advisory role in the summit is 1977 graduate Louis A. Borrelli Jr., a pioneer in cable television, online media and broadcast production services who made a founding gift for the Media Summit in 2005. Two years later, 1976 graduate Roker, weatherman and host of NBC's "Today" show, provided additional funding to rename the summit in memory of longtime professor Dr. Lewis B. O'Donnell, a seminal figure in the college experiences of Borrelli and Roker.
'Different views'
While communication studies faculty member Michael Riecke -- a television news veteran -- serves as adviser, and faculty and staff leaders assist in reaching out to potential panelists, the primary responsibility for Media Summit planning and organization rests with a student board.
This year's co-event directors, Boni Quatroche, a junior public relations major and business administration minor, and Abigail Buttacavoli, a junior majoring in broadcasting and mass communication and minoring in business administration, lead about a dozen other students in managing the Media Summit, always a premier event at SUNY Oswego.
Quatroche said organizers determined last spring that, given a historically rancorous 2016 presidential election, this Media Summit's topic needed to be about fake news and politics. Events since that time have only ratified the choice, she said.
"It's more relevant every day," Quatroche said. "I can't see us dealing with anything else. This generation of college students, specifically -- this is going to be our world -- cannot accept this as normal."
Buttacavoli said it was important from the start to try for a panel with balance: "I think getting good representation on each side is important. This is a part of the media universe we all consume. Everyone has different views. It's going to be cool hearing from these news people."
Shaping careers
As Roker, Levy, Linda Cohn, Ken Auleta and many other media professionals demonstrate, students who graduate from SUNY Oswego move into the world and help influence the evolution of broadcasting and journalism. Quatroche and Buttacavoli see vividly how involvement in organizing the Media Summit can shape their careers.
"This may seem like an academic club and event, but it really is vital to our campus," said Buttacavoli, who has strong interest in a career in broadcasting. "In the future, to say that I was part of such a hardworking board, I definitely will remember this experience forever."
Her co-event coordinator agreed. "This event means more to me than anything else I've participated in at SUNY Oswego. Being able to be the person who puts all of these moving parts together has helped me decide on a career," said Quatroche, who aims for event-focused public relations work. "I do really enjoy seeing people enjoy what I worked on and helped put together."
The Media Summit features a variety of alumni Career Connectors who are available to students. For 2017, they are Brady Farkas '12, program director and on-air host at 101.3 ESPN Radio, serving Plattsburgh and Burlington; Thomas Murphy '14, associate project manager at Partners + Napier, an ad agency based in Rochester; Maeghan Roberts '15, communications coordinator for state Assemblyman Michael Kearns of West Seneca; and Kara Vormwald, known on air as Kara Conrad, host and producer of  "Around the Tiers," which airs weekdays on WBNG-TV, the CBS affiliate in Binghamton.
Admission for the panel discussion is free. Parking for those without a valid campus sticker is $1; to obtain a one-day permit, visit www.oswego.edu/administration/parking.
More like this
Facebook comments