SUNY Oswego's 11th annual Lewis B. O'Donnell Media Summit will engage panelists on how to fairly cover diversity in an era rampant with news of intolerance of many kinds at 3 p.m. Wednesday, Oct. 21, in SUNY Oswego's Sheldon Hall ballroom.
Themed "A Mile in My Shoes: Reflections on Equality and Diversity in Media," the discussion will feature a panel of SUNY Oswego alumni: ABC-TV national correspondent Kendis Gibson, class of 1994; Dave Longley '94, chief meteorologist at WSYR-TV News Channel 9 in Syracuse; [UPDATED Oct. 9, 2015] and Michelle Garcia '06, identities editor at Mic.com. Student Association President Christopher Collins-McNeil will moderate.
"What's been really interesting in the media in the past year is 'Black Lives Matter,' racial discrimination and other issues around diversity," said SUNY Oswego junior public relations major Kalie Hudson, co-event coordinator of the student-run summit. "What is a professional's job when they're on air, when they report on this? When you represent a minority yourself, how does that affect you?"
The panel will explore issues of bias in race and ethnicity, gender identification, sexual orientation, disability rights and other realms, according to co-event coordinator Victoria Love, a senior broadcasting and mass communication major. Panelists also will deal with representation and equality in the media and other communications fields.
Communication studies faculty member Michael Riecke, a former television news anchor and reporter, coordinates the 2015 media summit and the efforts of student volunteers. The event, founded in 2005 through the generosity of media pioneer Louis A. Borrelli Jr., will stream live via student-run WTOP-TV at oswego.edu/mediasummit. Admission for the panel discussion is free. Parking for those without a campus sticker is $1; to obtain a one-day permit, visit www.oswego.edu/administration/parking.
Following Borrelli's founding gift, 1976 SUNY Oswego graduate Al Roker, co-host and weathercaster of NBC's "Today" show, provided additional funding in 2007 to rename the summit in memory of longtime professor O'Donnell, a seminal figure in the college experiences of Borrelli and Roker.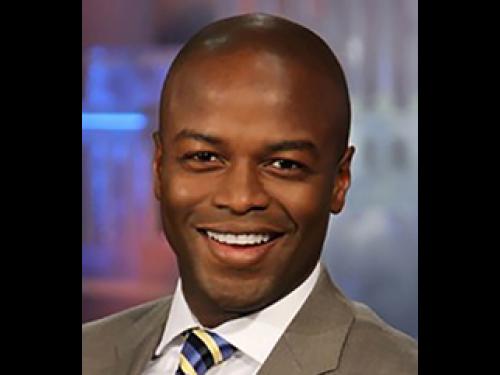 Distinguished panelists
Gibson, a native of Belize who majored in political science at SUNY Oswego, began his career at WHEC-TV, an NBC affiliate in Rochester. Also a veteran of CNN Headline News, CBS Newspath and ABC affiliate WJLA-TV in Washington, D.C., he joined ABC News as a national reporter based in Washington last December. In his career, he has anchored hours of live coverage during Hurricane Sandy, the Capitol Hill shooting and the Navy Yard massacre.
Longley, an Oswego native, earned his degree in meteorology from SUNY Oswego, and began working for WSYR-TV in 1992. His Storm Team forecasts have earned the American Meteorological Society's Seal of Approval. For 14 years, Longley worked with "The Morning News" show. Diagnosed with multiple sclerosis in 2005, Longley made his fight public on-air in 2011 and has continued to raise awareness and advocate for those with MS.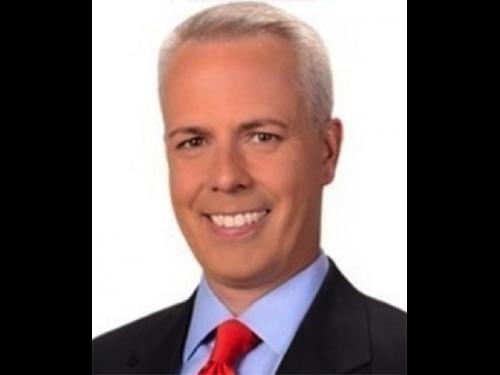 Brooklyn-based Garcia recently joined Mic.com, a news site tailored for young adults, frequently writing about issues of gender, sexual orientation and race. Previously, she worked at LGBT-interests magazine The Advocate from 2006 to 2015, rising from editorial assistant to managing editor. A journalism graduate, Garcia also spent four years performing with the Shaun Cassidy Improv Comedy Troupe on campus.
The media summit annually invites "career connectors" among SUNY Oswego alumni to visit classes and other forums for career discussions with students. This year's team includes Stephanie Meyering '08, account executive at Kellen Communications in New York City; Chris Horvatits '13, reporter for News10 NBC in Rochester; Mike Toper '10, videojournalist for Time Warner Cable News in Ithaca; Anthony Hill '14, multimedia journalist for 22News in Springfield, Massachusetts; Adam Campbell-Schmitt '06, television writer, comedian, digital producer for Food & Wine Magazine; and Mary Godnick '14, senior brand strategist for search engine optimization at Terakeet in Syracuse.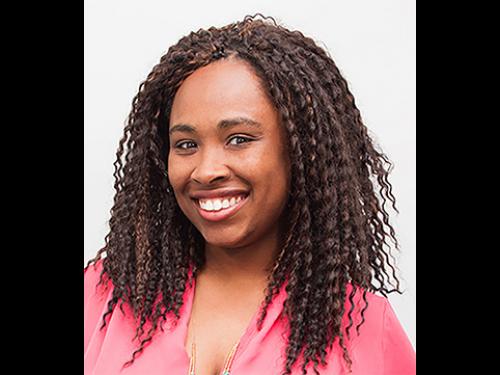 More like this
Facebook comments